eSIM has been gaining more traction in the consumer market, especially since the eSIM-only iPhone release back in September 2022. Nonetheless, the adoption rate is growing at a slower-than-expected pace. According to GSMA, consumer awareness of eSIM in 2022 was less than 30%, which is a massive barrier to adoption. But why is that?
The answer isn't straightforward as there are plenty of reasons that contribute to the low eSIM adoption rate. One of the reasons is the low eSIM-capable devices promotion by OEMs (original equipment manufacturers) and operators. Another is the low eSIM promotion by Service Providers (SPs). Mainly due to the fear of customer churn since eSIM enables customers to easily switch from one provider to another. Lastly, the low number and high prices of eSIM-capable smartphones. In this article, we'll focus on the latter reason.
How it started
When eSIM was introduced to the consumer market, eSIM-enabled smartphones were restricted to flagship lines by brands like Samsung, Apple and Google. More OEMs followed suit and jumped on the bandwagon, similarly, restricting eSIM capability to their own flagship devices. These devices tend to be the most expensive options from any OEM which contributes to low accessibility for consumers.
Around 2020, the most affordable eSIM smartphone was priced at around $400 and there were only 4 eSIM smartphones to choose from. Fast-forward to 2023 the most affordable smartphone is now priced around $300, and the total number of eSIM-capable smartphones rises to 82 devices. In October 2022, when we last did our analysis there were 71 eSIM-enabled devices. 6 months later, in March 2023, there are 82 eSIM-enabled devices available on the market.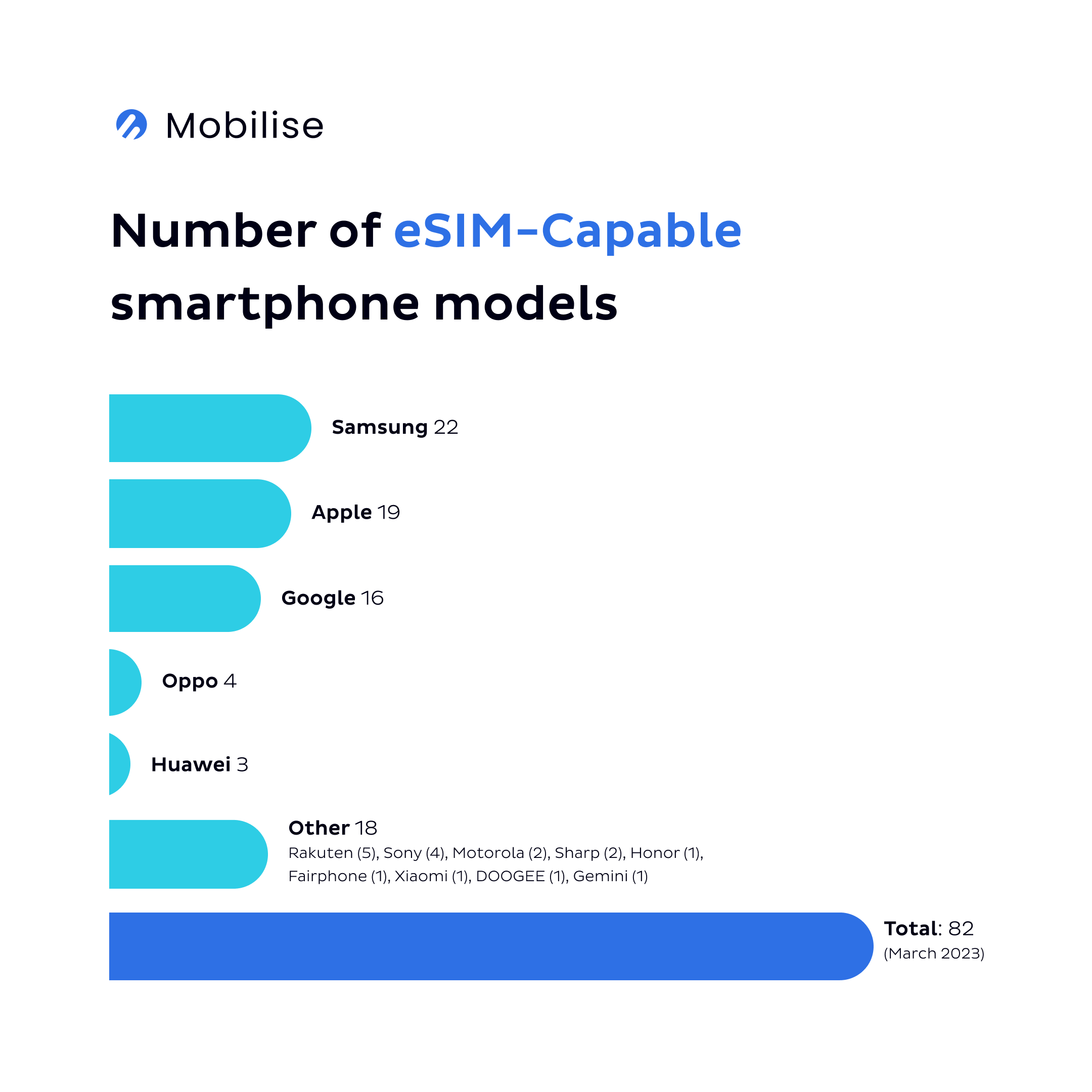 According to Juniper Research, there are 986 million eSIM-capable smartphones in 2023 and the number is predicted to reach 3.5 billion by 2027. The growth is mainly driven by the disruption of Apple's eSIM-only iPhones. Initially released only in the US last year they are now rumoured to be shipped in Europe with the launch of iPhone 15. The rise of eSIM-capable smartphone shipments is further accelerated by the rapid release of eSIM-capable devices by other OEMs, such as Samsung, Google and Rakuten.
eSIM-capable smartphones are becoming the norm and more accessible to people with all income brackets, and eSIM adoption is primarily driven by consumers. So, we're here to give you a list of our top picks for affordable eSIM-compatible phones in 2023.
Top 5 most affordable eSIM-compatible phones on the market in 2023
5. Google Pixel 7 (£599)
Google's Pixel 7 is their more recent flagship device but with a relatively affordable price tag. It has a 6.3-inch FHD+ OLED display, a Google Tensor G2 Titan M2 processor with 8GB of RAM and the option of 128GB or 256GB of storage. It has two rear cameras, one is a 50MP main camera and an ultrawide camera, and the front camera is 10.8MP.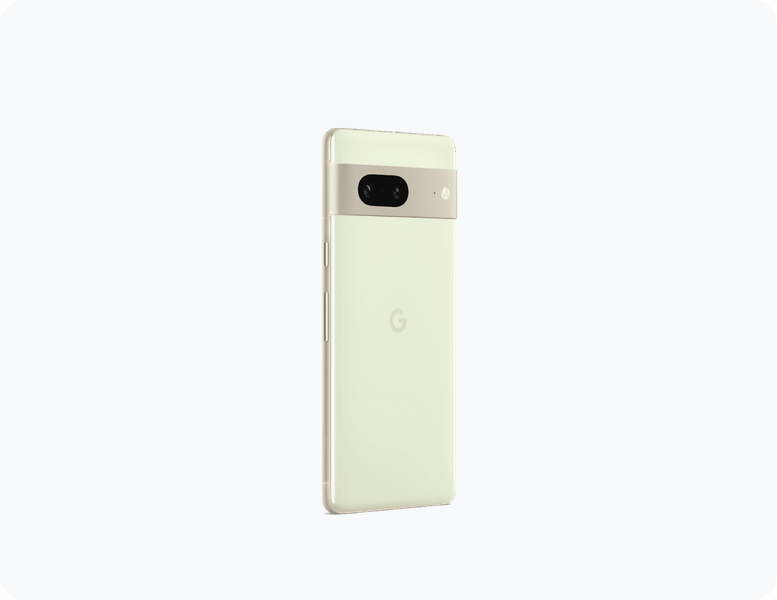 4. Samsung A54 5G (£449)
The A54 phone is Samsung's first eSIM-supported mid-range phone, as they've previously kept eSIM for their flagship line. With a 6.4-inch Super AMOLED display, an Exynos 1380 processor, 8GB of RAM and the option of 128GB or 256GB of storage. It also features three rear cameras: a 50MP main camera, an Ultra-Wide camera and Macro camera, and a 32MP Front Camera.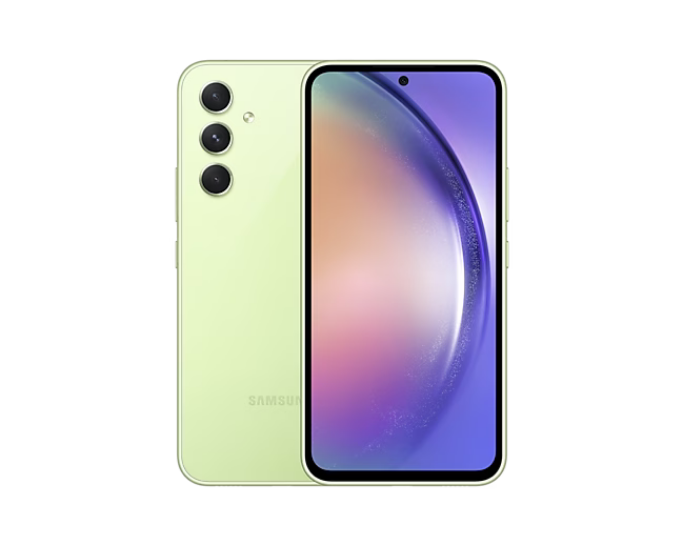 3. iPhone SE (£449)
The iPhone SE is Apple's most affordable smartphone with eSIM capabilities, all while featuring a pocket-friendly 4.7-inch Retina HD display. With an A13 Bionic chip, 3GB of RAM, and 64GB or 128GB of storage. It also features a 12-megapixel rear camera and a 7-megapixel front-facing camera.
Apple's SE phone supports 8 or more eSIM profiles and the use of two phone numbers at the same time, both as dual eSIM or nano-SIM and eSIM. However, eSIM capability on iPhone isn't offered in mainland China, and in Hong Kong and Macao, only some iPhone models feature eSIM support.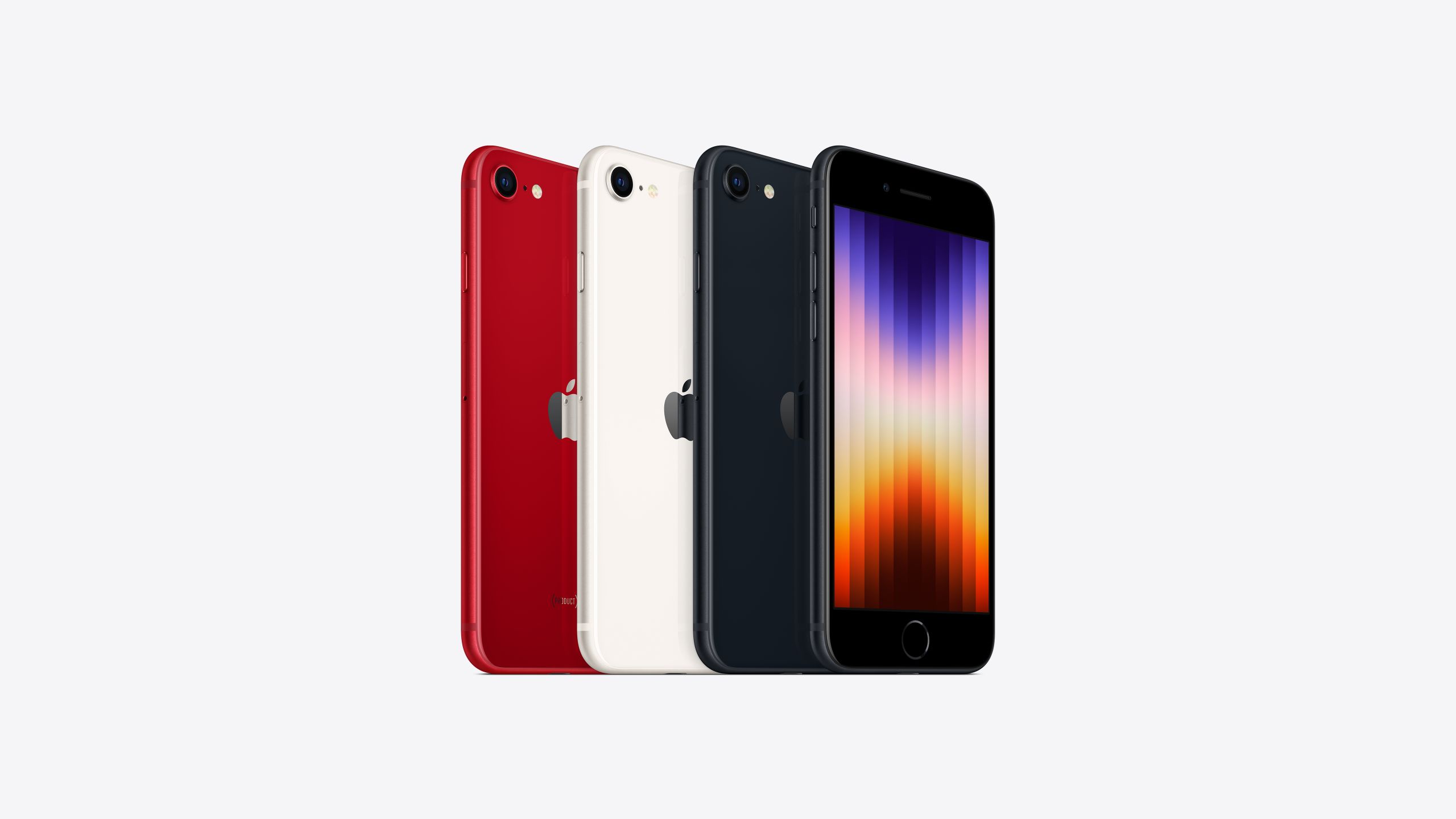 2.     Nokia X30 5G (£399)
Part of Nokia's sustainable smartphone line and made using recycled materials, the X30 5G model has dual SIM capabilities and a 6.43-inch FHD+ AMOLED PureDisplay. Built with the Qualcomm SM6375 Snapdragon 695 and comes with the option of 6GB or 8GB of RAM, and 128GB or 256GB of storage. It also features a dual rear camera set up with a 50MP wide lens and an ultrawide lens. The front camera is a 16MP camera.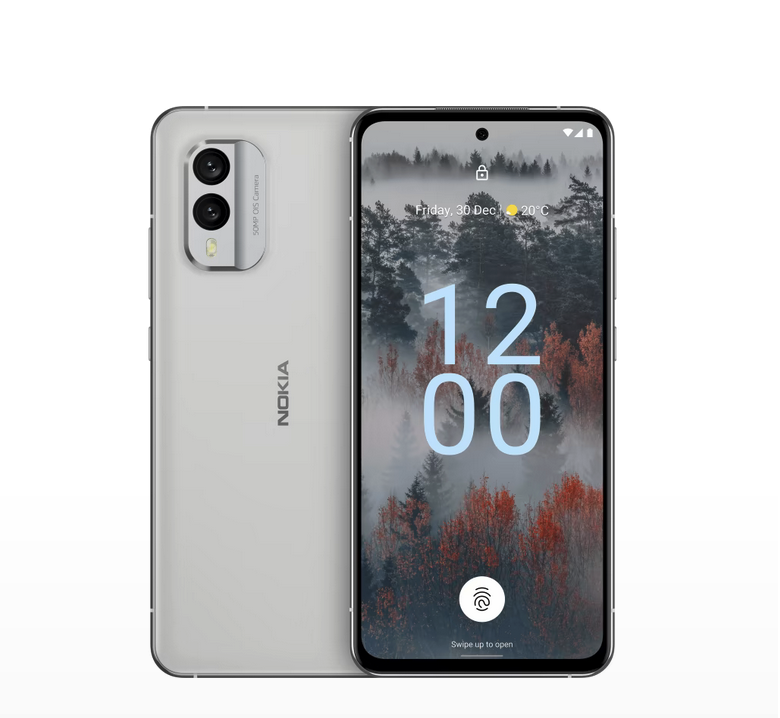 1.     Google Pixel 6a (£399)
Google's Pixel 6a is currently the most affordable eSIM smartphone available on the Google store. Featuring a 6.1-inch FHD+ OLED display, a Google Tensor Titan M2 processor and 6GB of RAM with 128GB of storage. Alongside this, it has a 12.2MP wide camera and an ultrawide camera on the rear. The front of the phone features an 8MP camera.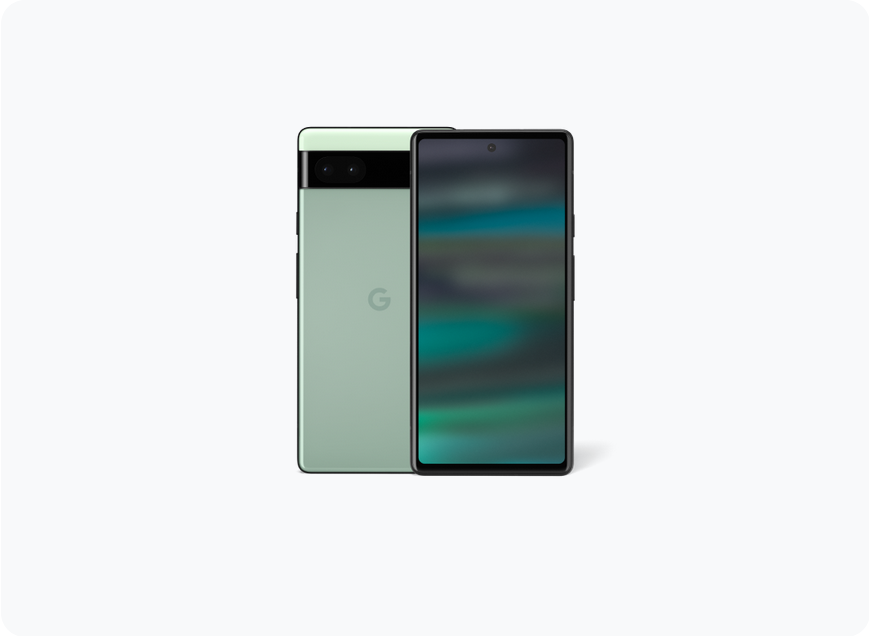 Analysis of eSIM-compatible phones
There's been a massive uptake in eSIM technology recently. And an increase in options on the market for eSIM-capable phones in 2023. However, the capability is often based on region and carrier/network availability or support. Depending on the manufacturer, eSIM support may only be limited to allowing the integration of only one eSIM profile at a time.
But eSIM-capability is slowly becoming the norm and is helping to drive consumer adoption. Especially with the 25% decrease in the price of eSIM-enabled devices driving sales. The current pricing of eSIM smartphones is a limiting factor to widespread adoption. It'll only be a matter of time until other OEMs catch up and implement eSIM capability throughout all their smartphone lines.
Another factor that is limiting adoption is the lack of eSIM plans from SPs, restricting the choices for consumers. In the UK, apart from roaming propositions for travellers, the only carriers supporting eSIM for consumers are Mobile Network Operators (MNOs) like EE, O2, Vodafone and Three. And in the US, there is AT&T, T-Mobile and Verizon.
They have access to higher budgets, technology and resources. Mobile Virtual Network Operators (MVNOs) however, will need to move on from the travel industry where they've been focusing on the most to be able to capitalise on the eSIM market.
Conclusion
As consumer interest and knowledge of eSIM continues to grow, so will the demand. With the plans of eSIM-only iPhone entering Europe, it will only be a matter of time before more budget to mid-range eSIM-compatible smartphones hit the market and wide-spread adoption skyrockets. SPs however, and especially MVNOs, will need to play catch up. All to be able to capitalise on eSIM and to ensure they'll be able to stay in the game without getting left behind.
For MVNOs struggling to implement eSIM, Mobilise can help you. We offer eSIM as a Service which is a digital-first platform that accelerates access to eSIM capabilities. Helping to enable SPs to gain a competitive advantage and diversify their value proposition. All whilst reducing costs, timelines, and project risks.