The telecoms industry is undergoing a significant transformation with the rise of digital-first propositions. In recent years, a new breed of digital-only operators has launched, and traditional telecom companies have worked to launch digital-first sub-brands. All are intended to be more aligned with the needs of today's tech-savvy consumers. There is a growing body of evidence to suggest that this shift has led to increased financial performance and improved customer satisfaction scores (NPS) for digital-first telecom companies.
We can see the financial potential of digital-first propositions in the data. According to a report by McKinsey, digital-first telecom companies are growing revenue at an average rate of 20% per year, compared to 3% for traditional telecom companies. A report by Accenture found that digital-first telecoms companies have a higher average operating margin than traditional telecoms companies. Specifically, the report found that digital-first companies had an average operating margin of 19%, compared to 10% for traditional telecom companies. This indicates that digital-first companies are more efficient and effective in their operations, which is resulting in higher profitability. These trends are expected to continue as more consumers demand digital services and telecom companies invest in new digital capabilities.
So, what is driving this growth in financial performance for digital-first telecom companies? The answer lies in the unique advantages that digital services offer compared to traditional telecom services. Here are some examples:
Self-service
Digital-first telecom companies allow customers to self-serve many of their needs, from billing to troubleshooting. This reduces the need for expensive customer service representatives and frees up resources to invest in other areas, such as marketing or product development. The Vodafone group states that the cost per sale in digital channels is around 30% lower than in traditional channels. As a result of efforts via its TOBI initiative, OpEx in customer care has reduced by 30% over the last 3 years.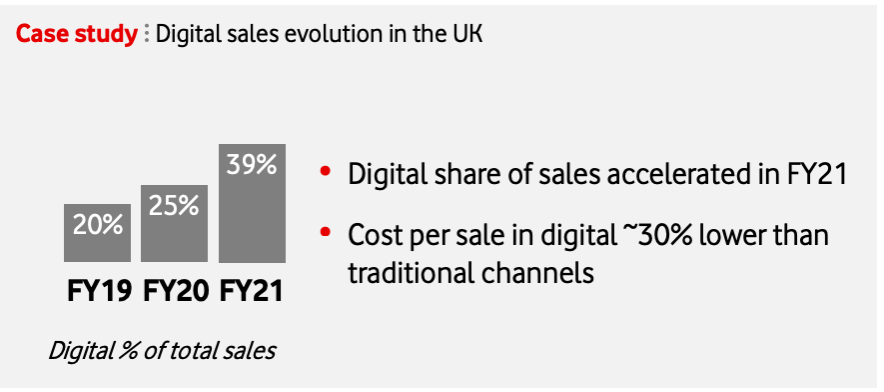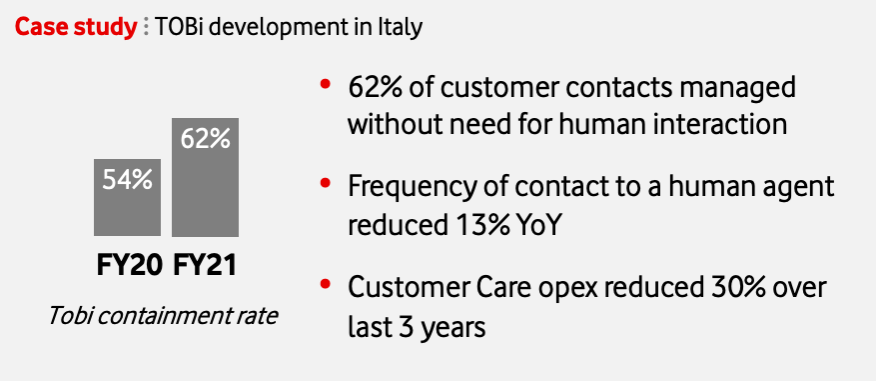 Source: Vodafone
Personalization
Digital services allow companies to gather data on customer behaviour and preferences. Which is used to personalize offers and recommendations. This creates a better customer experience and can lead to increased loyalty and Customer Lifetime Value. According to Forbes, almost half of the consumers are willing to provide their personal information for highly personalised experiences. However, they would be less forgiving of poorly designed personalised experiences. On top of this, 49% of buyers have made impulse purchases following a more personalised experience.
Scalability
Digital services hosted on the cloud can be easily scaled to meet growing demand. Without the need for significant capital investments in physical infrastructure. This means that digital-first telecom companies can rapidly expand their customer base without incurring the high costs of traditional telecom infrastructure.
Improved NPS scores are another benefit of digital-first propositions in telecoms. NPS is a widely used metric to measure customer satisfaction and loyalty. According to a report by Accenture, digital-first telecom companies have an average NPS score higher than traditional telecom companies. Sighting the launch of VOXI in the UK, a Vodafone youth sub-brand to counter competitors, Accenture state and a three-fold improvement in NPS. This shows that customers are more satisfied with the digital services offered by digital-first telecom companies, which can lead to increased loyalty and revenue.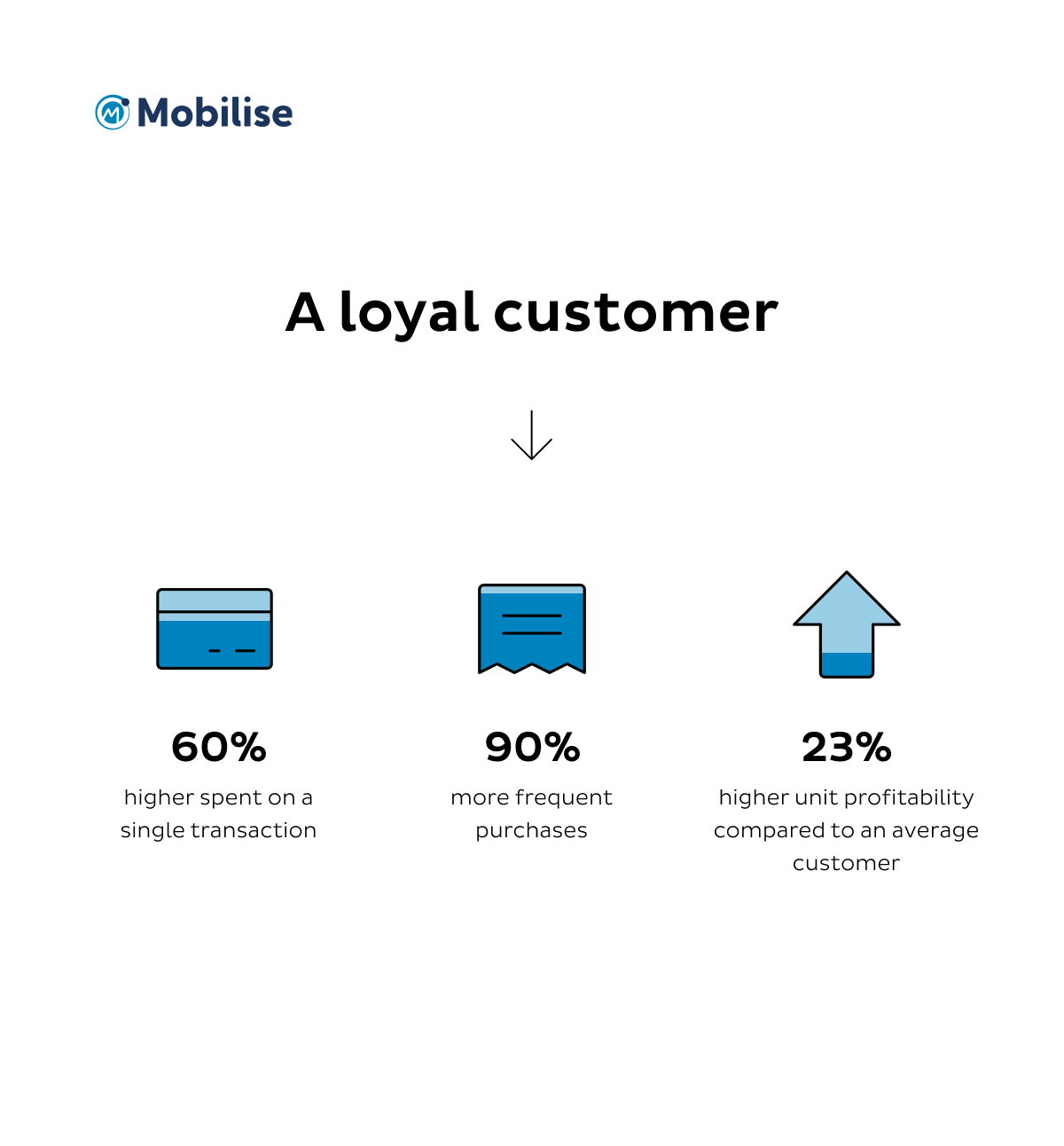 Embedded Connectivity
At Mobilise we see a step change evolution in the digital-first telecoms with the proliferation of eSIM. Apart from cost savings of eSIM vs physical SIMs, Embedded Connectivity – enabled by eSIM, allows for connectivity to be embedded into any mobile application. This opens a huge opportunity for network operators to address adjacent industries with mobile services. Furthermore, for brands to further monetise their customer base and generate incremental revenue. Think Airbnb offering a roaming eSIM service to their customers via the Airbnb app, all neatly tied to their existing digital customer journey.
However, technology is only a small part of the digital transformation story. A new digital architecture is only a part of the transformation in the next wave of change. Service Providers (SPs) also must fundamentally change their operating model to realise the value that technology brings. A change in the operating model covers everything from business models to roles and skills, culture, governance and mindset. Even the way measures, such as KPIs, objectives etc., are placed. Legacy operating models restrict SP's ability to innovate and take a trial-and-error approach to product development that is required in digital-first propositions. Fundamentally, embracing the idea that failure and iteration are good things.
Conclusion
In conclusion, the rise of digital-first propositions in telecoms is driving significant growth in revenue and customer satisfaction scores. Digital services offer unique advantages, such as self-service, personalisation, and scalability, that traditional telecom services cannot match. As more consumers demand digital services, telecom companies investing in digital capabilities are well-positioned for future success.