Word-of-mouth (WOM) is the oldest and, spoiler alert!, the most powerful form of marketing. It has been influencing people's choices since the dawn of humankind. In the Prehistoric Age, one caveman would advise the other where the best spot to hunt bison is. In the Victorian Era, women would recommend the best ribbon shops in town to one another. Nowadays, we live in a truly word-of-mouth-influenced world. Since the advent of the internet, information has been passed from person to person at a lightning-fast speed.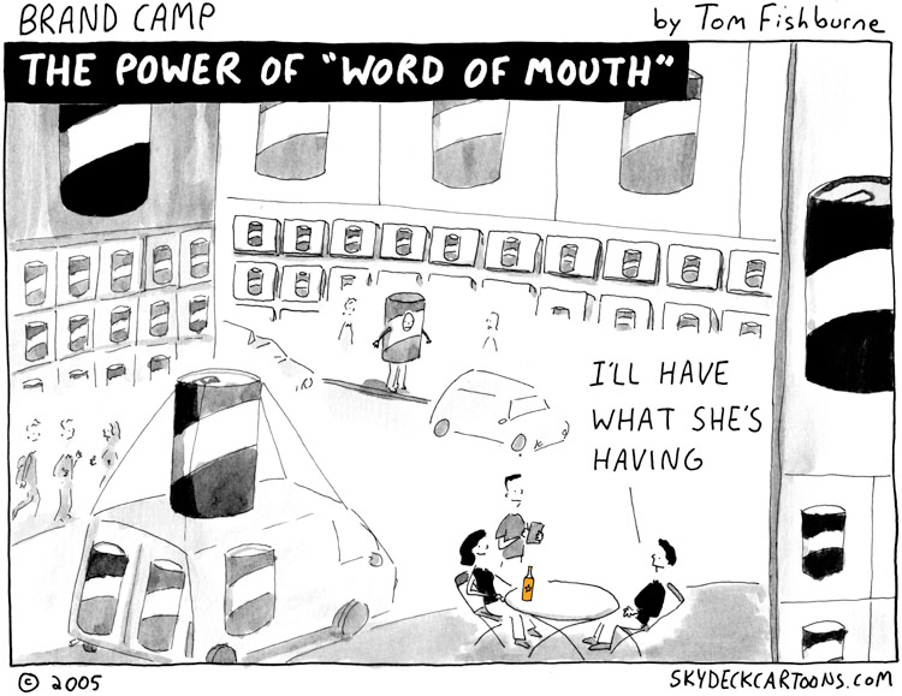 But what exactly is word-of-mouth?
Word-of-mouth is communication that's independent, unbiased and lacking in vested interest. In simple words, if news or information passes by word-of-mouth, people tell it to each other rather than it being printed in written form. The growth of the internet introduced a new form of WOM known as Electronic word-of-mouth (eWOM). It can be defined as statements (both positive or negative) made by potential, actual or former customers about a company, product or service. It is made available to other people and spread over the internet.
Why is word-of-mouth so important?
According to Kantar, the most trusted sources of recommendations are friends and family (93%) and online consumer opinions (91%). Advertising, on the other hand, is the least trusted source, with only 38% of consumers believing in its credibility. The fundamental difference between the two is autonomy. WOM is fully independent of the brand as it's created by customers, whereas advertising is designed and circulated by the brand.
Furthermore, word-of-mouth influences the decision-making process and business results. According to McKinsey, WOM influences the consumer decision-making process by increasing up to 50% of all purchasing decisions. This, in turn, leads to twice the sales than paid advertising in diverse categories.
Positive WOM builds a brand, and building a brand is critical. Word-of-mouth marketing helps build positive feelings about products and services, and that helps build a company's brand. Having a strong brand has plenty of benefits. It increases customer loyalty, commitment, trust, and satisfaction. In a world of fierce competition, loyalty is a key ingredient of long-term customer retention.
If you could master what has been identified as the most valuable form of marketing — the one that consumers trust above all others and the one that is most likely to drive sales for your company — would you instead choose to ignore it or leave it to chance?
WOM in the Telecom market
The telecom industry has been facing numerous challenges in recent years. Competition has never been so fierce. From voice and messaging substitution by OTT players, to agressive pricing strategies and unlimited plans. It is becoming harder and harder for telcos to differentiate and stand out in a crowded market. The industry suffers one of the lowest NPS scores, which gives us a clear picture of the quality of service they receive. In fact, consumers have relatively low expectations for telco customer experience and often find their provider still falls short of those expectations.
These and other issues contribute to many negative opinions and reviews being left by customers across review sites, social media and app stores. We gathered some of them in the graphic below.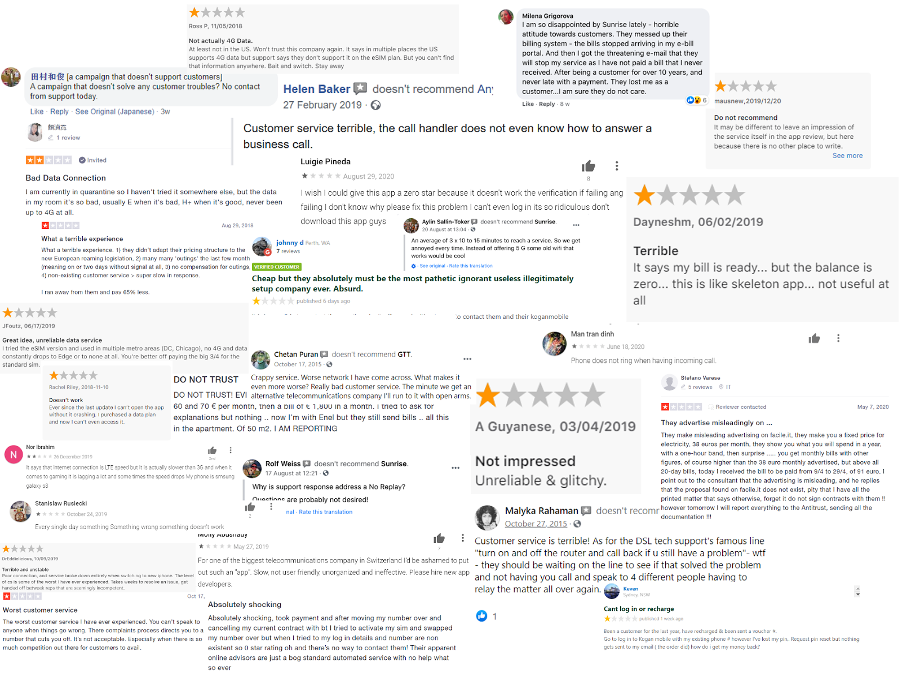 This is, sadly, just a tiny percentage of reviews we see online. Now imagine you want to buy a coffee machine. You found one that has everything you need. It looks nice, and the price is within your budget. Perfect! You're ready to buy it. And then you think "let me check what other people think about it". You enter your favourite review site, and all of your excitement pops like a balloon. The only thing people talk about is how disappointed they are with not only the machine but the whole brand. Some people say that they had to wait 4 weeks for the machine to be delivered, and, once it did, some parts were missing. Someone else says that the machine broke after the first month of using it and the customer service agent was rude and took ages to get to the bottom of the problem. Others complain that the coffee comes out too hot. Having read all that, are you still going to buy the machine?
The impact of WOM on customer decision-making
Word-of-mouth plays a significant role when purchasing a new phone. International Data Corporation found that in India, recommendations by in-shop retailers and word-of-mouth, mostly from peers or family, are the biggest influencers on which handset to purchase. Another study, on the impact of eWOM on purchase intentions among students, found that eWOM has a positive effect on brand image, and brand image has a positive effect on purchase intention.
We must remember that smartphones are now more of a status and style symbol than a mere communication and utilitarian device. Peer pressure and rapid technological developments prompt people to seek advice to ensure they have the trendiest and the most up-to-date model. A study carried out in Cyprus among Millennials and Generation Z participants confirmed that when they decide to buy a smartphone and are uncertain about a certain brand, they search for online reviews and recommendations to ensure that they make an informed and confident purchase.
Word-of-mouth is particularly relevant in the service domain. Due to their intangibility, inseparability, perishability, and variability, services are more problematic to evaluate prior to purchase. Therefore, when it comes to choosing a mobile network provider, numerous studies (e.g. here) report that people often turn to online reviews and social media testimonials to get insights from previous or current subscribers that can confirm or deny their positive or negative feelings towards the provider of their choosing. The studies also confirm the positive effect of eWOM on consumer purchase intentions.
WOMM: Word-of-Mouth Marketing
As companies realised the power of word-of-mouth and the importance of customers having and spreading a positive word about them, word-of-mouth marketing has emerged. It differs from naturally occurring word-of-mouth in that it is actively influenced or encouraged by organisations. Essentially, it is free advertising triggered by customer experiences — and usually, something that goes beyond what they expected.
There are many ways of stimulating WOM. Some methods may work better for you than for your competitors and vice versa. The point is to find the right tactic for your brand. Below is a list of things your company can do to elicit positive word-of-mouth:
Provide excellent customer experience

It goes without saying that the experience customers have with your brand is key. It retains customers, grows their loyalty and extracts more value from them. Even though it's much easier said than done, it should become your priority (if it's not already) as a brand image is proven to have a positive effect on purchase intention. Start with reviewing the comments people leave on your social media, review sites and app store (if you also have an app). Identify what customers love about your brand and stick to it. If your customers love the offers and promotions you provide them with, keep them coming. Conversely, collate a list of stuff that bothers your customers and makes them leave. Create a step-by-step repair plan. And don't forget to let your customers know you're working on improvements. As mentioned in our post about Millennials, they love transparency and will definitely repay your effort.
Become talkworthy

According to Kantar, news and information websites, followed by printed newspaper or magazine articles are the most trusted source of information after family and friends recommendations and review sites, scoring 76% and 73% respectively. If you read our article about Circles.Life, you probably remember that Circles.Life has a bold marketing approach. They say "we rather ask for forgiveness, than permission". Doing things this way has never failed to generate headlines. It has been estimated that 10% of new Circles.Life sign-ups are the results of the marketing campaigns that have gone viral. Also, don't forget about your PR. Don't just put your news on your website. Send it to the editors of the influential magazines in your market. Publish case studies and customer testimonials. It will help you boost your credibility.
Create engaging content

This starts with knowing your audience well. Get to know who they are, what their challenges look like, and how they'd benefit from your product or service. Look at what your competitors are doing that brings user engagement. Review any current data and analytics and look to previous successes among your audience. Additionally, conduct surveys and create buyer personas. Use social listening to monitor social media channels for mentions of your brand, competitors, product, and more. When you know your audience, you can ensure the products and services you sell and the content you produce consistently resonate with them — and, as a result, boost conversions and improve customer loyalty.
Encourage your customers to leave reviews

Reviews can make or break your success. Understanding how customers interact with your brand and the customer experience you create is vital. However, according to research from 2018, a negative experience is more likely to produce a review than a positive one. In fact, a consumer is 21% more likely to leave a review after a negative experience than a positive one. Therefore, you need to be proactive about encouraging your brand advocates to actually advocate on your behalf. Good reviews amp up your brand's reputation without any additional work on your end. But the negative ones are also important. People don't want to just read the perfect reviews. They want to see what the product's shortcomings are.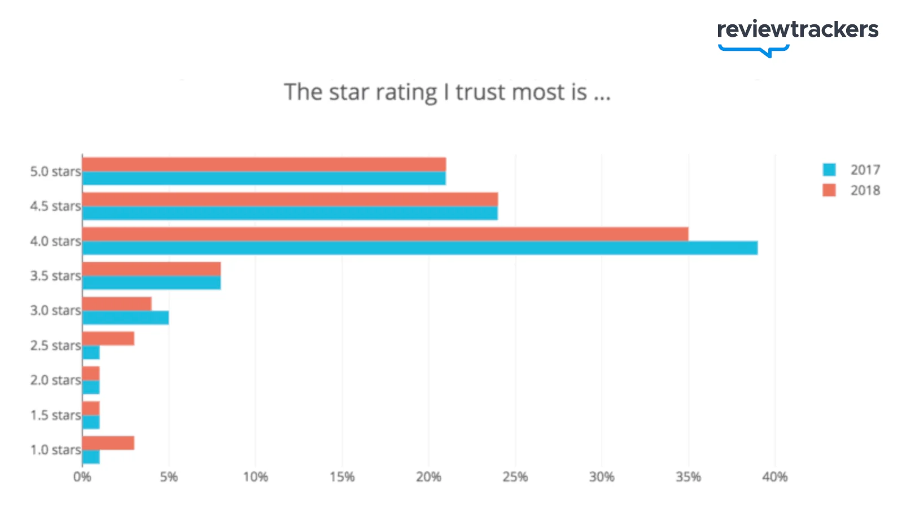 Always respond to negative reviews to show your reactivity and transparency. And the faster you address the user grievances, the better.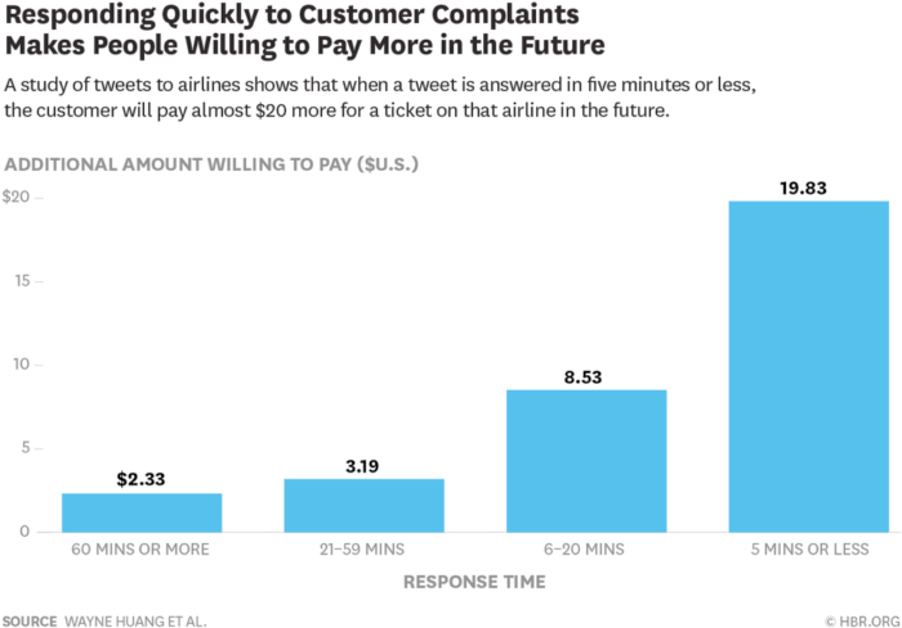 If you showcase your business' ability to go above and beyond to satisfy the customer who left a negative review, you can not only improve your brand perception but also turn your haters into brand advocates.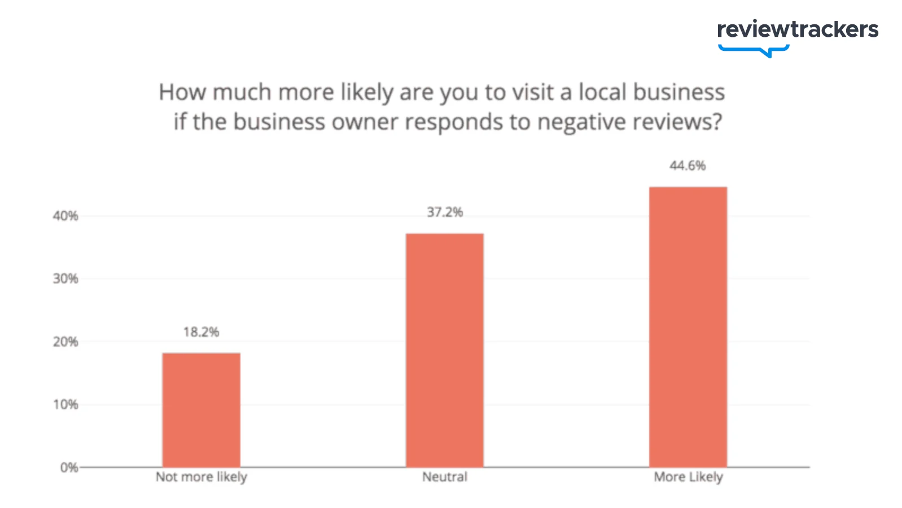 Encourage user-generated content

Such content may take the form of pictures, videos, reviews, testimonials, tweets, blog posts – anything really that comes from users promoting or discussing your brand. Don't stand idly and wait for users to talk about you. Give them a reason for it. This goes back to point 2. When you create viral campaigns, not only news sites will write about you. People will also share it on their social media. Alternatively, you can come up with a social media campaign that will leverage the power of hashtags. If you can think outside the box, a clever hashtag can provide you with tons of user-generated content.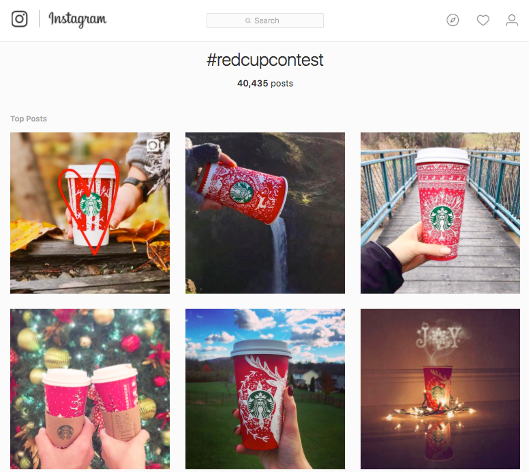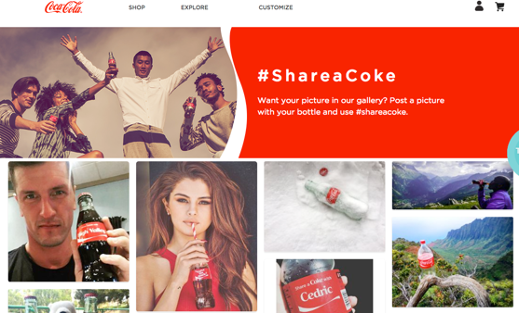 Conclusion
WOM is considered the most transparent, credible and relevant source of information by customers, and it affects them at each stage of the decision-making process. There is a significant positive relationship between word-of-mouth and customer loyalty. It is also a cheaper way of advertising for organisations due to its organic spread characteristic. Therefore, telcos should focus on creating strategic marketing actions that will keep the WOM effect at the peak level. Being talked about requires a strategy and a plan that goes beyond "likes".  It requires a deeper insight into your customers. As John Moore, a marketer for Starbucks and Whole Foods says, "If people are not talking about you, they are forgetting about you."