Apple announced the debut of their iPhone 14 lines at their Apple Event in the beginning of September, ditching the SIM tray for their US customers in favour of eSIM-only support. Thanks to this, eSIM has come back into the spotlight. But what are the implications of the iPhone 14 release on service providers (SPs), other Original Equipment Manufacturers (OEMs), SIM manufacturers and consumers?
Service Providers
There were 232 operators offering commercial eSIM services for smartphones across at least 82 countries at the end of 2021, which has more than doubled since 2019.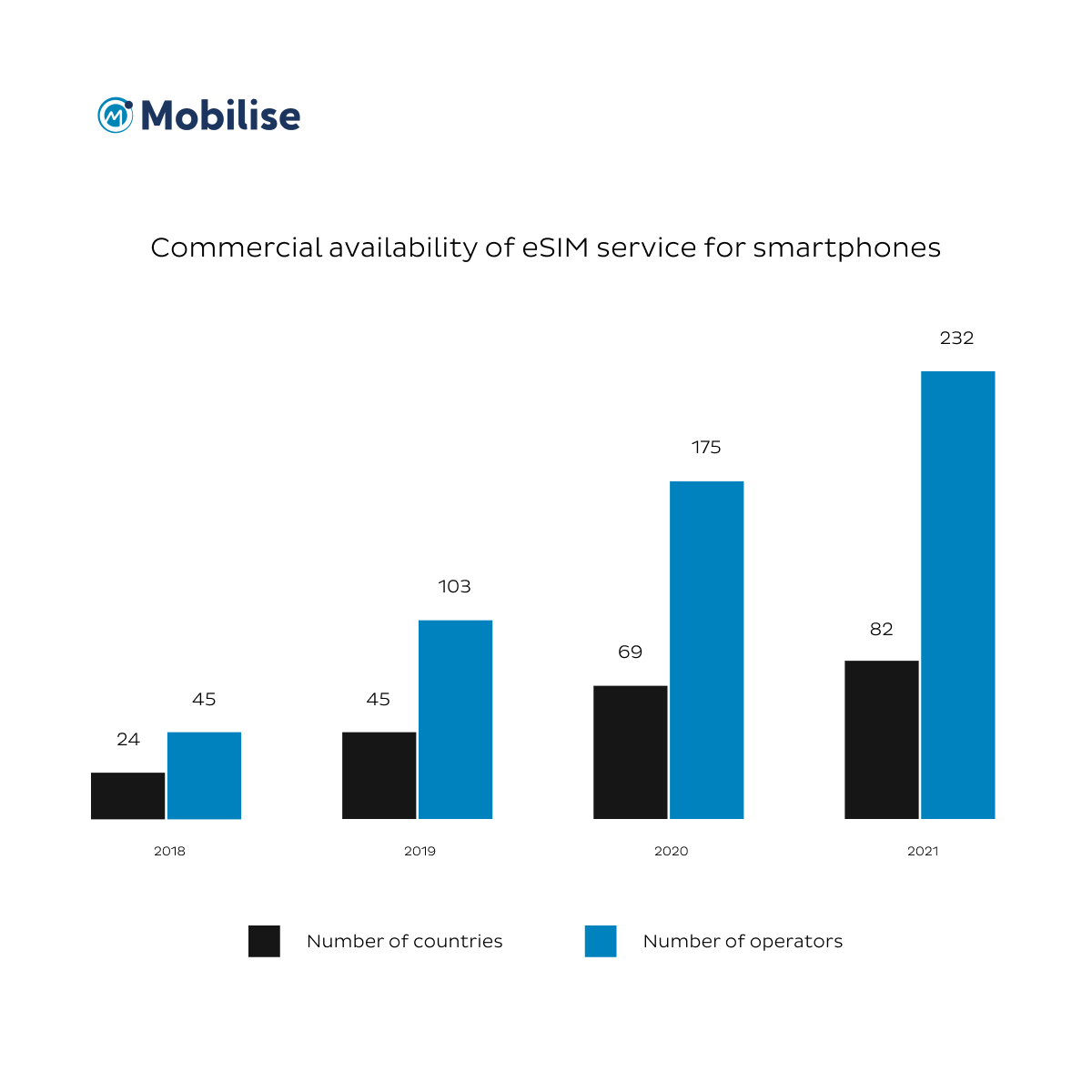 GSMA Intelligence reports that the US and Canada were among the top markets for eSIM services, whereas in Europe it's now accessible in almost all nations. Africa is currently lagging. But as mid to low-range eSIM phones enter the market, this is likely to change. China and South Korea are an exception since eSIM services are already offered for smartwatches and a select number of IoT applications, but not for mobile phones.
eSIM Services
Currently, the main providers of eSIM services are Mobile Network Operators (MNOs), with higher budgets, technology, relationships and more resources to navigate through and eventually overcome the consumer eSIM challenges. They only need a clear vision and strategy to invest their time and resources accordingly.
On the other hand, Mobile Virtual Network Operators (MVNOs) may feel dwarfed by the challenges. From digital transformation budgets to sourcing the eSIM technology from the network providers. Not to mention getting support from the mobile app marketplaces. This will need to change if MVNOs want to stay in the game and capitalise on the eSIM market.
The main direction that MVNOs are taking is only exploring the travel industry, but this isn't enough to drive adoption. They need to become bolder in their offerings to be able to compete.
Mobilise can help you
A solution is to turn to eSIM vendors such as Mobilise for help. We offer eSIM as a Service which is a digital-first platform that accelerates access to eSIM capabilities. Helping to enable SPs to gain a competitive advantage and diversify their value proposition. All whilst reducing costs, timelines, and project risks.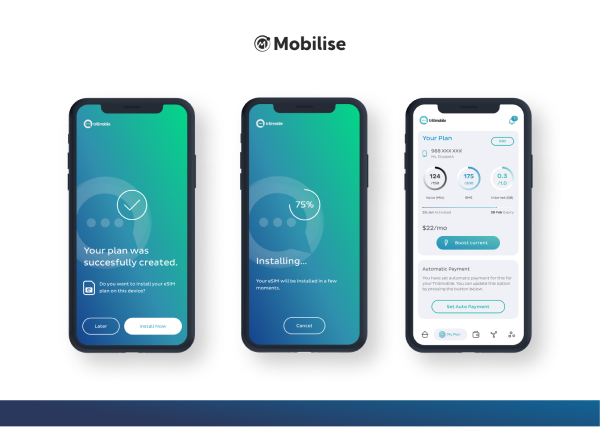 Even though most MNOs offer support for eSIM now, it's clear that they haven't completely embraced it in their onboarding journeys, with the prevalent use of QR code activation for end-users. SPs need to put more effort into enhancing user experience (UX) for eSIM activation and beyond. Examples of this are in-app provisioning instead of QR codes, eKYC instead of the traditional identity verification process and personalisation of the service.
In general, SPs are forced to implement eSIM offerings and products to capitalise on the technology. And most view eSIM as an enabler of new revenue and further digitisation for consumers. However, there's a lack of awareness and understanding of eSIM in consumers that needs to be addressed. Mostly by educating consumers. Which is something that all SPs have been reluctant to do so far.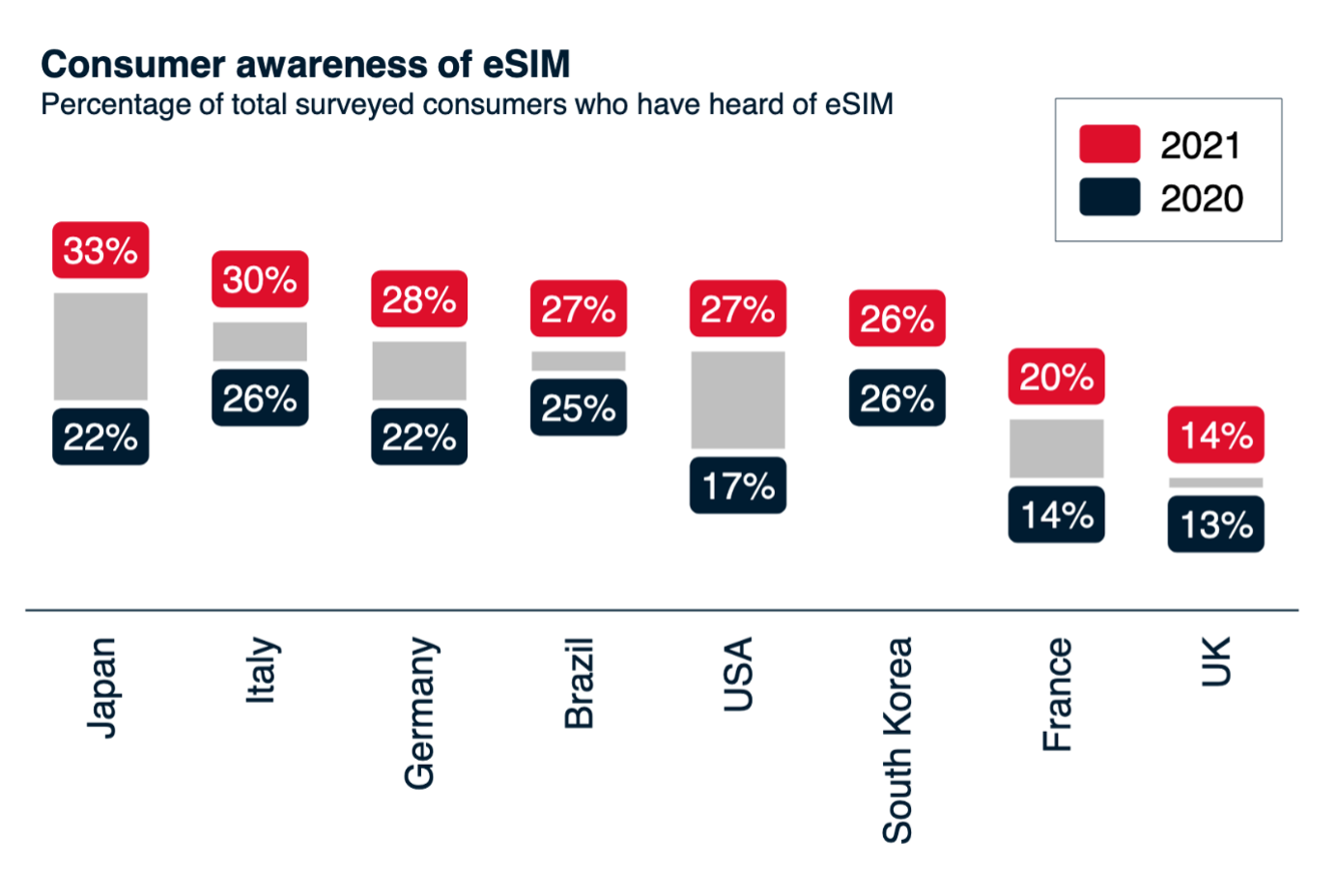 Source: GSMA
The latest data from GSMA suggests that 88% of operators globally plan to offer eSIM services by 2023. And 98% by 2025. We see that Apple's launch of an eSIM-only phone will significantly increase the numbers. And force MNOs and MVNOs alike to adopt an adequate eSIM strategy. It's clear that utilising the technology further is a necessary move but overall will be a "disaster for ill-prepared carriers".
Other OEMs
In terms of other OEMs, there's a lack of smartphones that offer eSIM capability. Most are limited to flagship or high-end devices of brands. On top of this, only around 1-2% of consumers are subscribed to an eSIM service.
Holafly reports that as of September 2022, there are currently 72 eSIM-capable smartphone models available on the market, most of which are offered by Apple. Because of this, iPhone users are more likely to know what eSIM is, closely followed by Samsung and Google users.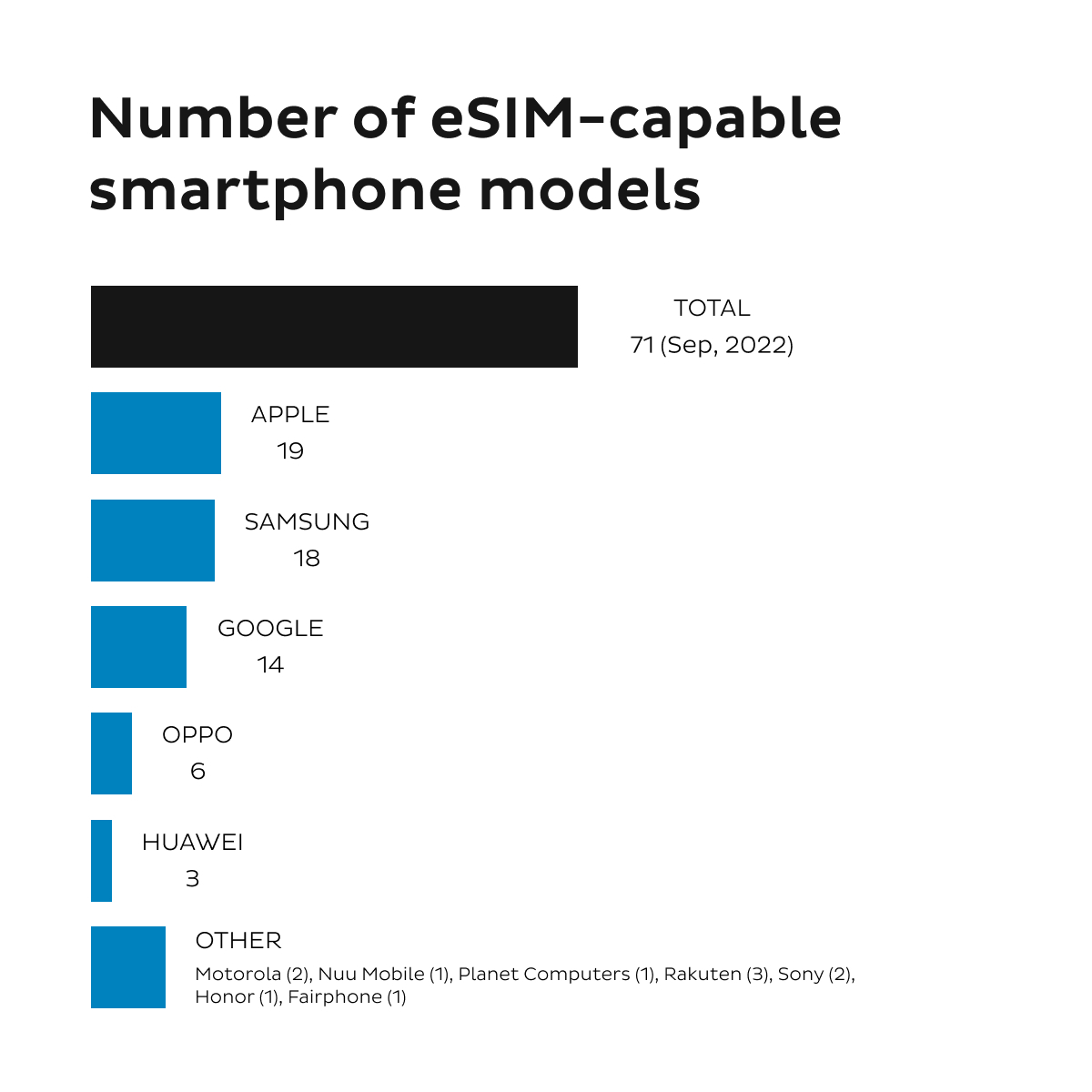 Awareness of eSIM
The introduction of eSIM in Apple, Huawei and Samsung's flagship smartphones is a major development for the eSIM ecosystem. These OEMs represent around half of the global smartphone market. If Xiaomi and Vivo were to embrace eSIM, GSMA notes that it would be another milestone for the eSIM ecosystem. These two brands account for around 20% of the global smartphone market. With large market shares in various developing markets. Launching eSIM functionality in their products would allow them to access new opportunities in the market whilst further expanding the reach of eSIM.
As the awareness of eSIM in the consumer market continues to grow, demand for eSIM and eSIM-capable devices will grow alongside it. However, it's currently hampered by the affordability of those devices. When the first eSIM-compatible iPhone was launched, it retailed at around $999. This places it at the higher end of mobile device affordability. Now, just a few years later, the choice is much wider. Despite eSIM still being limited to flagship devices, a new smartphone with eSIM support costs less than $500.
The addition of eSIM does not make devices more expensive. Instead, it has a positive impact on manufacturing costs in comparison to the removable SIM, especially in an eSIM-only world.
Apple's eSIM-only iPhones could change the trajectory of eSIM in the telecoms industry. In our opinion, it's just a matter of time before other OEMs launch eSIM as a standard in all their devices. Not only the flagship lines. Nevertheless, to widen price ranges and drive wider customer reach, other or smaller OEMs need to launch more models with eSIM capability. Especially in the developing markets, and soon!
SIM Manufacturers
On the other hand, a move toward eSIM-only devices could be bad news for SIM Manufacturers. According to ABI Research, removable SIM card shipments will decline from 4.36 billion in 2021 to 3.93 billion in 2022. However, most of the same manufacturers would be making the eUICC chips that will be embedded into eSIM-capable devices. And this may also include managing the remote service provisioning of eSIM to SPs and end-users.
We also expect a greater shift to eSIM-only models in the next 2-3 years. Currently, all eSIM-enabled devices have dual SIM capability (removable SIM and eSIM). This will make up the majority of smartphone shipments, with an increase of 83%, eSIM-enabled by 2025. This is something that we predicted would happen in a previous blog.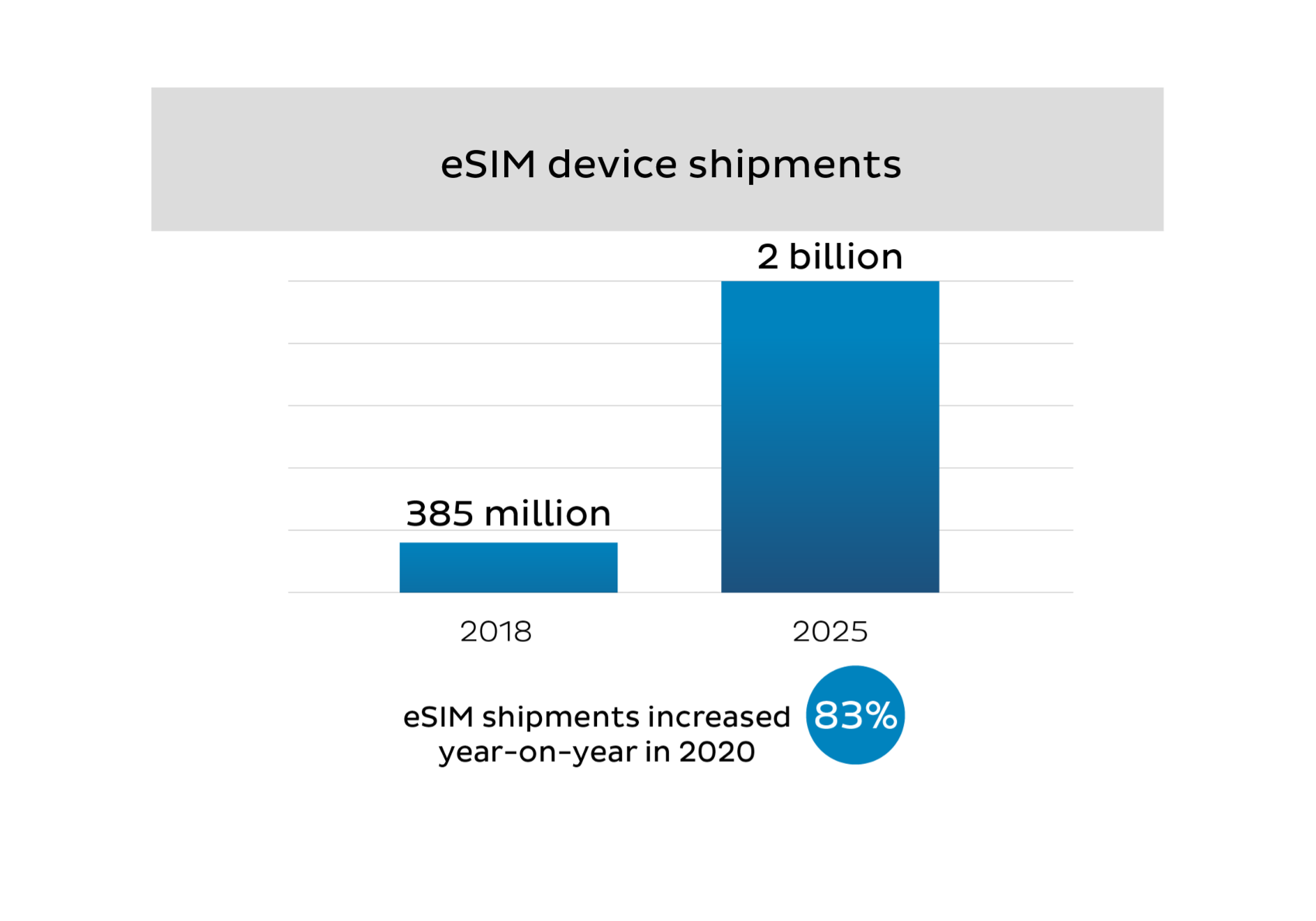 There are low rates of eSIM activation in comparison to eSIM-capable devices currently available. eSIM profile transactions increased by over 300% year-on-year in 2020. Only to reach around a predicted 10% of all smartphone connections in 2022. By 2025, this will only rise and reach 33% (2.4 billion) of all connections.
And by that time, SIM manufacturers who don't offer eSIM services will lose out on a significant part of the market.
Consumers
Apple's 'controversial' move is forcing service providers to digitalise their customer journey, thus improving customer experience. But it's important not to rush into digitalisation at the risk of poorly executing the technology, potentially causing more harm than good.
The higher availability of eSIM products would mean an improved quality of service. All at competitive prices. eSIM-capable phones allow users to simply switch to another connectivity provider. This will mean that 'churning' from one operator to another will be much quicker and easier. SPs will now have to prioritise Customer Experience (CX) as a differentiator to compete in the industry rather than relying on price-based differentiation.
An example of this could be integrating in-app provisioning. This will be a form of eSIM activation in comparison to QR code activation. The process for activating eSIM with a QR code typically requires more effort from end-users. While in-app provisioning will cut down on the frills of activating eSIM profiles. Making it a seamless and fully digital process.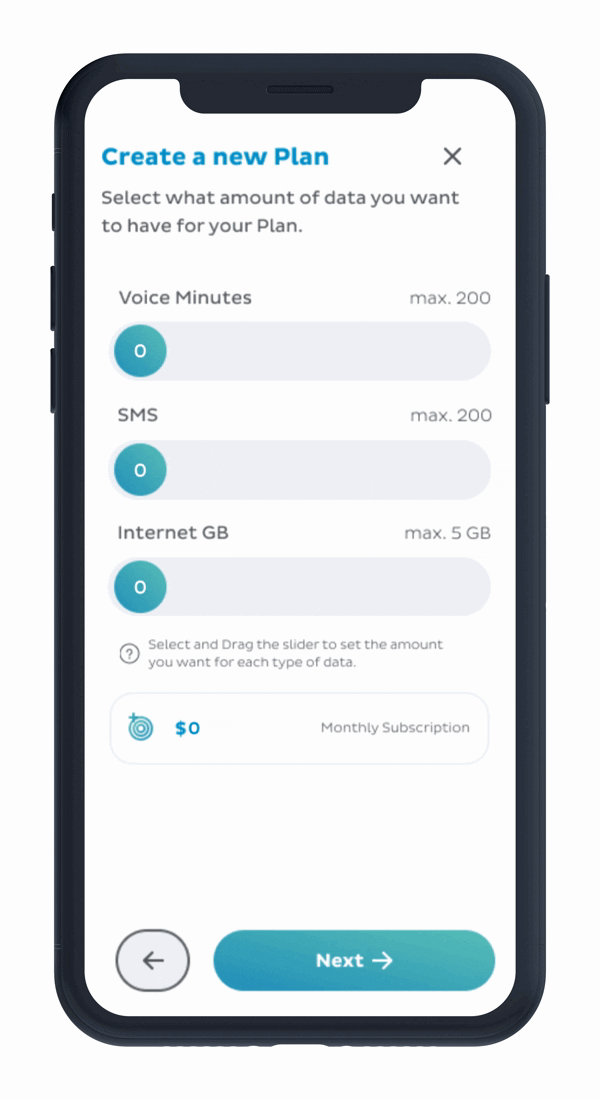 eSIM benefits
There are multiple different benefits for consumers to adopt eSIM technology. It is typical for eSIM-capable smartphones to allow for multiple profiles on a single device. As is the case with the new iPhone 14 and 14 Pro. For international travellers, whether for leisure or professional, there's no need to go through the hassle of swapping traditional SIM cards. Or having separate phones for your work and personal life.
On top of this, some SPs are offering multiple eSIM devices on a single contract for companion devices. Such as smartwatches, laptops, tablets etc. Although it can sometimes be complicated to activate them with a traditional cellular plan, with eSIM, it will be much simpler. This would also mean higher ARPU for SPs as they can offer "bundle subscriptions." This all leads to a much-improved onboarding experience for the end-user.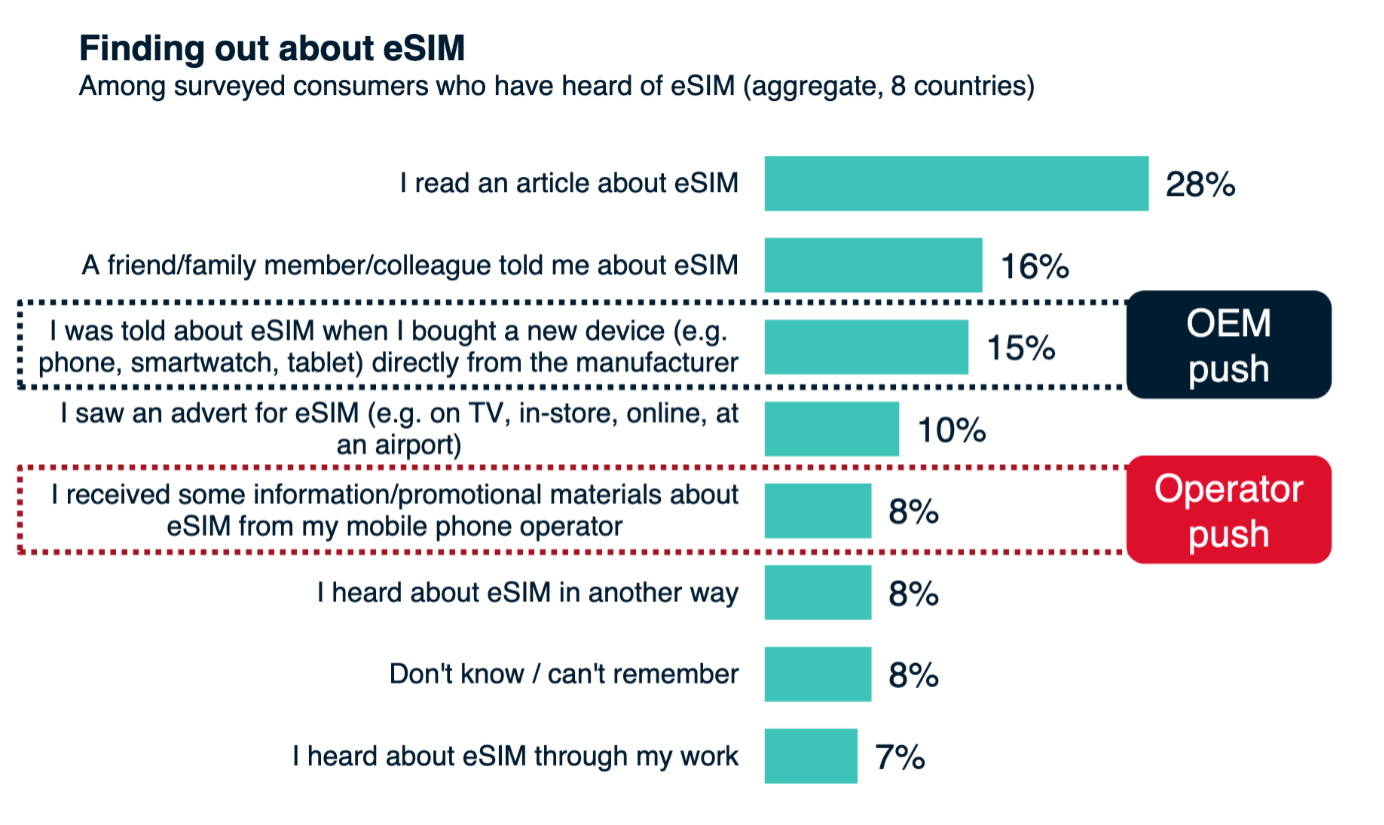 Source: GSMA
However, the responsibility should not only be up to consumers to educate themselves on the usefulness of eSIM, but also from OEMs and SPs. GSMA states that while 28% of respondents have read about eSIM in an article. Only 15 and 8% were made aware of it either from a device manufacturer or from promotional materials, respectively.
Overall, there is a clear lack of communication about the technology from SPs to their customers. On the other hand, OEMs do inform consumers more than operators. But it is mostly done in the US, Japan, and South Korea.
Future predictions
It's clear that the release of Apple's eSIM-only phone will have a massive impact on the telecoms industry. And the industry overall will need to ensure that they are prepared to implement an eSIM service that satisfies customers' needs. All while remaining competitive.
Markets that meet both of the following conditions are more likely to have faster eSIM adoption rates at an earlier stage. Where Apple, Samsung, and Huawei collectively account for more than 70% of smartphone users. And those where all MNOs already offer a commercial eSIM service for smartphones. These markets include a number of countries in Europe (e.g., France, Germany, Sweden, the Netherlands, and the UK), the US, Canada, Australia, and Saudi Arabia.
But raising consumer awareness of eSIM and promoting its benefits are important to driving adoption. MNOs, MVNOs and OEMs have a vital role to play here. Since they're the key touchpoints with end-users. A few of the companies noted that they see a correlation between operators' promotions of eSIM and the volume of eSIM activations on their platforms. Meaning that consumers are more likely to adopt eSIM if operators promote it. And this is a crucial factor to build on.
Interested to find out more? Learn more about eSIM as a Service or contact us.