Global demand for eSIMs is skyrocketing — in 2021, there were 1.2 billion eSIM-enabled devices. This figure is expected to rise to 3.4 billion by 2025. But what exactly is the eSIM future? In this article, we'll answer this question based on the available eSIM trends data and our predictions.
---
2020 was an important year for the telecoms sector. Telcos rose to the challenge posed by the COVID-19 pandemic connecting people to work, school, family and healthcare. We also saw an exceptional level of consolidation activity in the MNO and MVNO space as multiple mergers and acquisitions in telecom sector took place across the globe.
But 2020 was meaningful for the industry for one more reason – eSIM adoption in the consumer market. After a slow uptake in 2017-2019, momentum for eSIM technology has significantly accelerated in 2020. The number of times eSIM profiles were downloaded to consumer devices increased by over 300% year-on-year and commercial eSIM services for smartphones had been launched in at least 69 countries around the world – a threefold increase compared to 2018 (source: GSMA Intelligence).  
Nevertheless, service providers (SPs) still seem hesitant to embrace eSIM. We attribute the slow adoption to the novelty of the technology. After all, it has only been around for 5 years, and the first eSIM-capable smartphone entered the market in 2017. It also gained momentum very suddenly. From one day to another, consumer eSIM became the industry's hottest topic.
To help telcos make an informed decision about launching a consumer eSIM proposition, we collated relevant data and insights related to the future eSIM market. Keep reading to find out more!
eSIM support across consumer devices
eSIM was first introduced by the GSMA in 2010, primarily to serve the Internet of Things (IoT) segment. However, soon after it became apparent that the same technology could be applied to consumer smartphones, Apple became the primary advocate of the idea. The company's main motive was to minimise the extremely valuable real estate that a SIM card occupies in their devices. 
Surprisingly, when the GSMA first approved the use of eSIM in the consumer market back in 2016, the first handheld device supporting eSIM technology was released by… Google! Its Pixel 2 smartphone was launched in 2017. Since then, the number of eSIM-compatible smartphones hasn't stopped growing.
Apple, however, was quick to follow in Google's footsteps. In 2018, it introduced eSIM support on iPhone XR and iPhone XS. Currently, Apple boasts the largest portfolio of eSIM-compatible devices with 23 models across smartphones, tablets and smartwatches (as of October 2021, source: Holafly). 

(Source: GSMA)
Another notable moment was when Motorola revealed its RAZR model in 2019. The smartphone had no physical SIM slot, which made it the first eSIM-only smartphone on the market. However, at that time, not many SPs were supporting eSIM, which significantly narrowed down the number of operators for end-users to choose from.
Another step towards eSIM-only functionality was made quite recently by Apple. In September 2021, it announced that all iPhone 13 models would have dual eSIM functionality. This means that users can have two eSIMs active at once and receive calls and SMS on both eSIMs simultaneously.
Dual SIM functionality was possible before but always in conjunction with a physical SIM. However, with their brand new iPhone, customers can forgo a physical card entirely and simply use two eSIMs. We predict this will be a standard in more devices in the future.
eSIM future in smartphones
Currently, most of the new flagship smartphones released by Apple, Samsung and Google are eSIM-compatible. Other OEMs also followed the eSIM trend. Oppo released its Find X3 Pro in March 2021 and Sony entered the eSIM market with its Xperia 10 III Lite in August 2021. The major vendors who are yet to launch eSIM-compatible smartphones are Xiaomi and Vivo. According to GSMA, by 2025, 60% of all smartphone unit sales will be eSIM-compatible.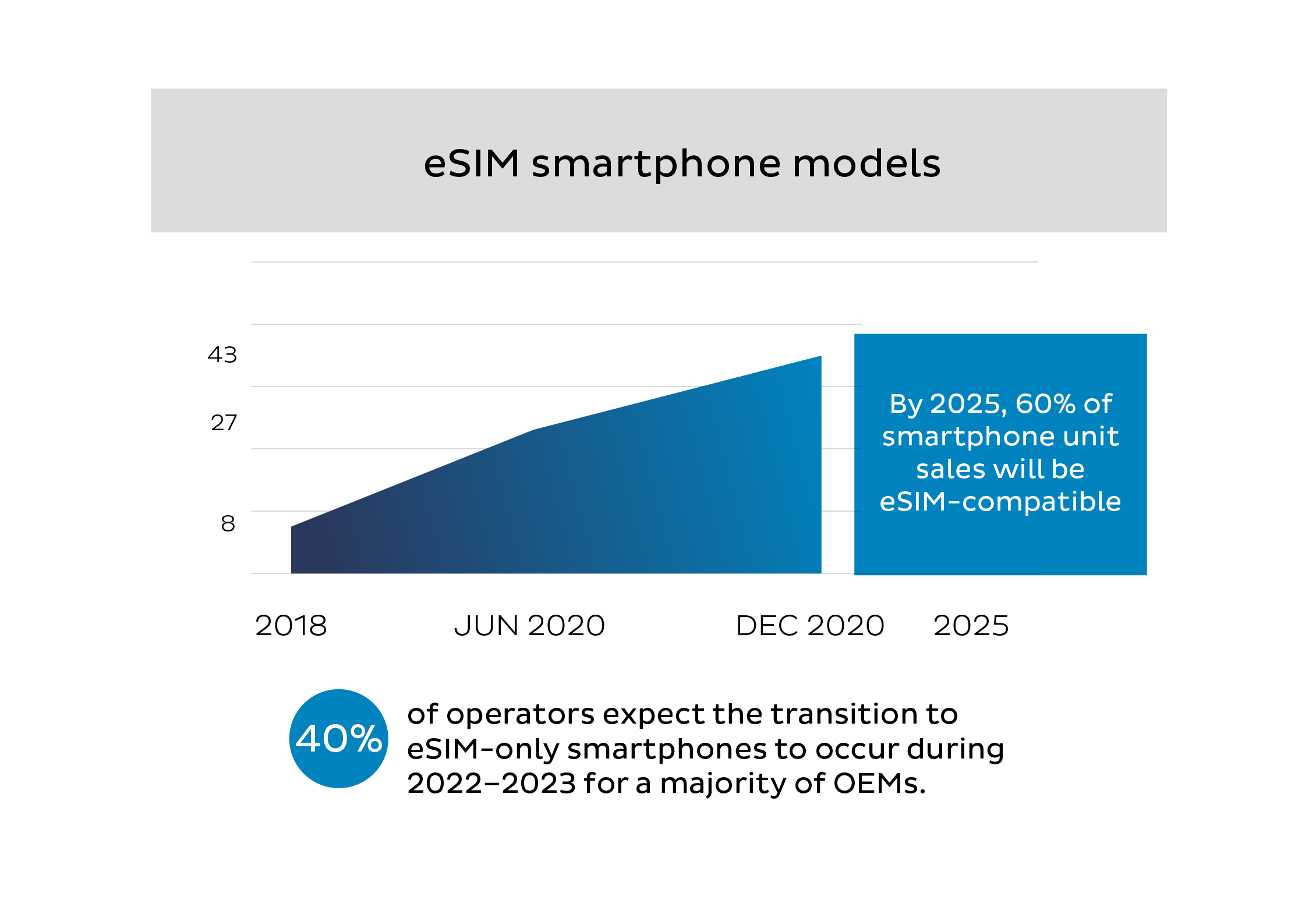 What's also worth mentioning is that in the future, eSIM supporting devices will be more affordable and, therefore, more accessible. When the first eSIM-compatible iPhone was launched, the device retailed at around $999 — placing it at the higher end of mobile device affordability. Now, just a few years later, the choice is much wider and a new smartphone supporting eSIM costs less than $600.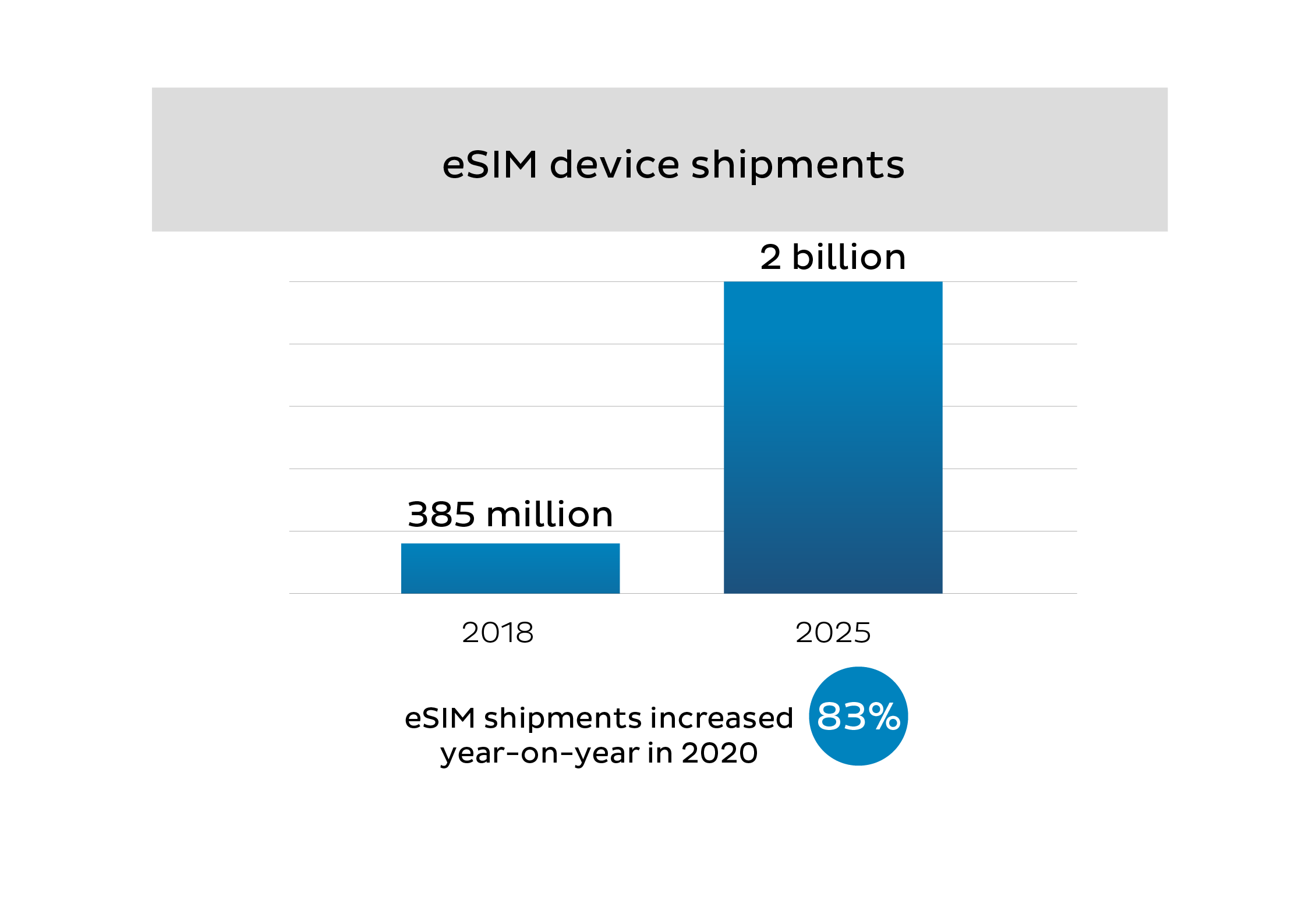 In our opinion, it's just a matter of time before other OEMs launch eSIM as a standard in all their devices, not only the flagship ones. We also expect a greater shift to eSIM-only models in the next 2-3 years. This will make the majority of smartphone shipments (83%) eSIM-enabled by 2025.
Customer awareness and demand 
According to the GSMA, only 20% of customers, on average, are aware of eSIM. Currently, awareness is the highest among the 25-34 age group. It's followed by 5G users and owners of other consumer mobile devices such as smartwatches. These groups represent the early addressable market for eSIM. They are tech-savvy and expect digital-first propositions.
However, up until now, only 14% of telcos have launched eSIM offerings worldwide. Additionally, based on our research, the promotional activity of those offerings is negligible. Sadly, many SPs do the bare minimum to promote eSIM.
They also don't utilise eSIM to its full potential. Often we come across SPs who deliver fragmented eSIM user experience. It's always disappointing as eSIM helps SPs create a fully digital telecom customer onboarding and significantly improve the overall user experience.
On the other hand, the customer demand for eSIM is growing. eSIM profile transactions (i.e. the number of times a mobile operator profile was downloaded to a device) increased by over 300% year-on-year in 2020. According to research, in 2022 eSIM smartphone connections will reach 10% of all smartphone connections. That number will only rise and reach 33% of all connections by 2025. This translates to 2.4 billion connections using eSIM. Operators who won't offer eSIM service by then will miss out on a significant part of the market.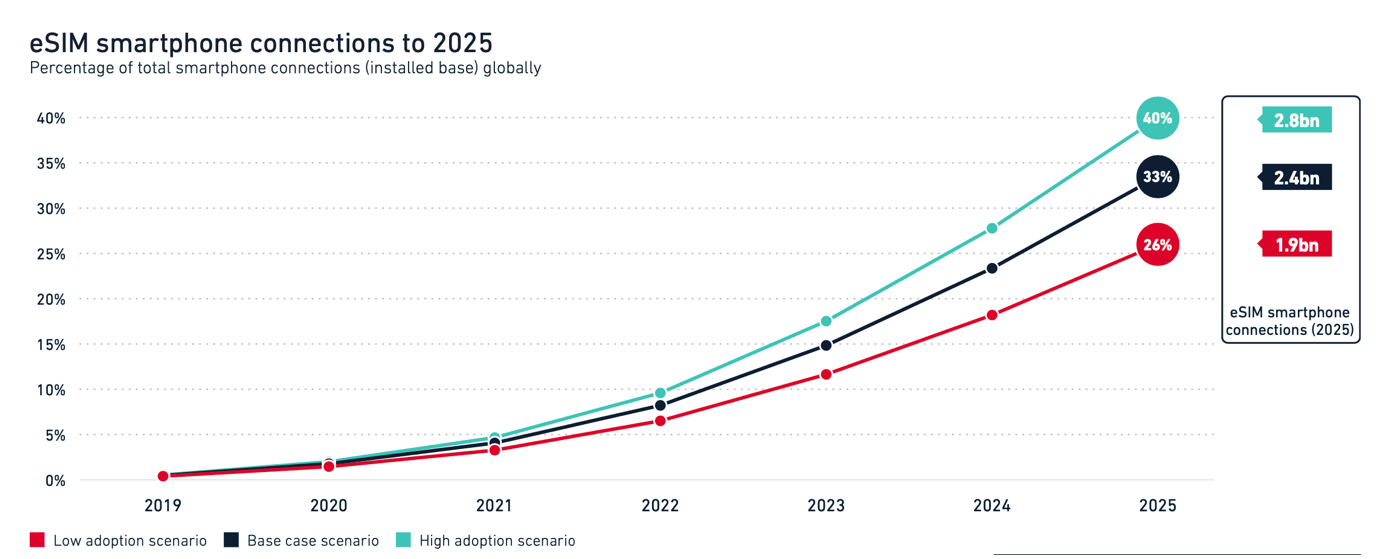 (Source: GSMA Intelligence) 
eSIM: Future of successful operators
SPs seem to be the least enthusiastic when it comes to eSIM future. As mentioned earlier, only 14% of all telcos decided to launch eSIM so far. Considering the eSIM benefits for network providers, the number seems quite low. But the mobile operator race to develop eSIM offerings appears to be accelerating.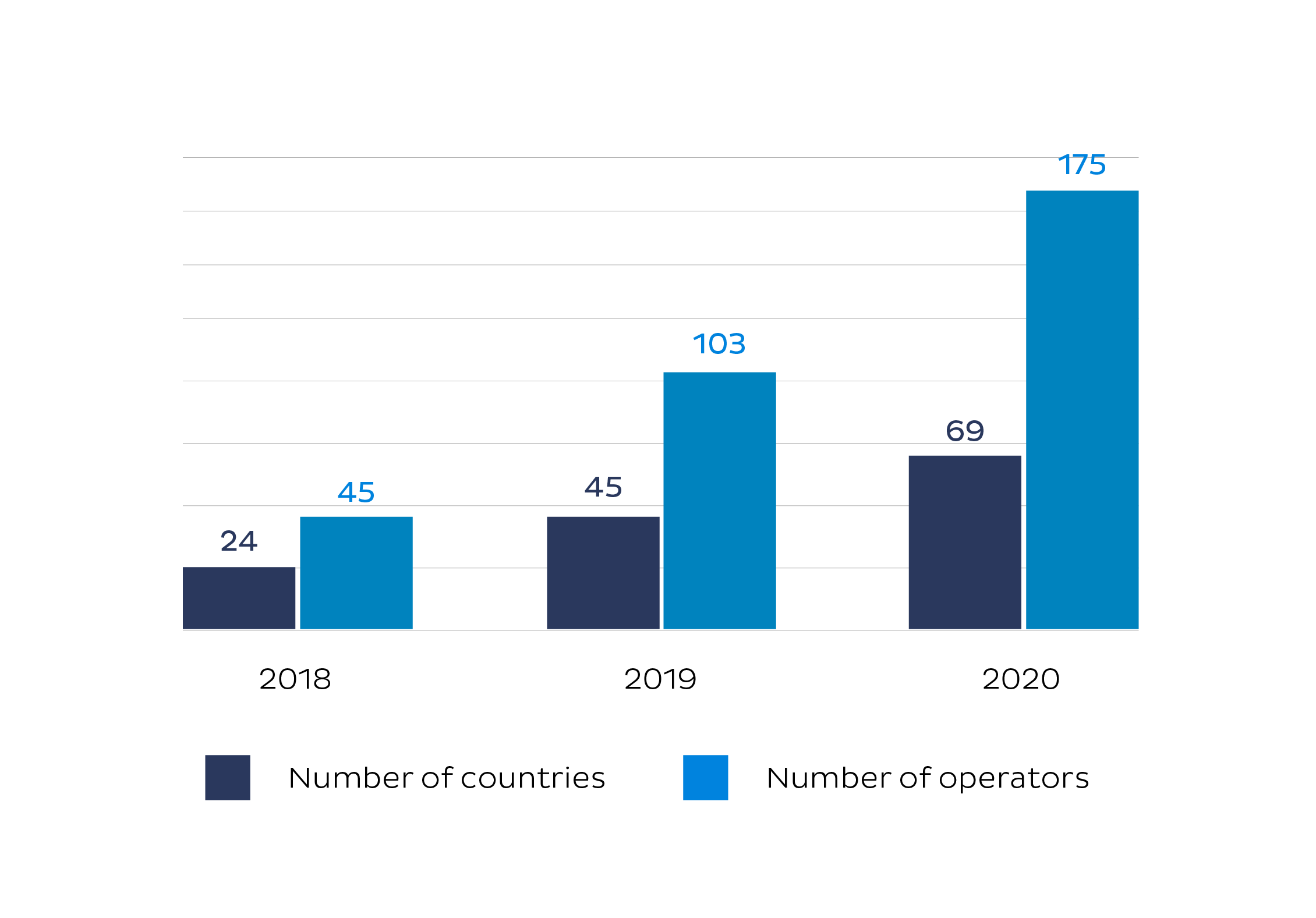 As seen from the above graph, the number of eSIM-supporting telcos in the past 2 years increased seven-fold. 150 operators  launched commercial eSIM service for smartphones across at least 69 countries in 2020 (three times more than in 2018). This number is, however, set to increase even further over the next 4 years. The GSMA predicts that it will reach 1125 operators (90%).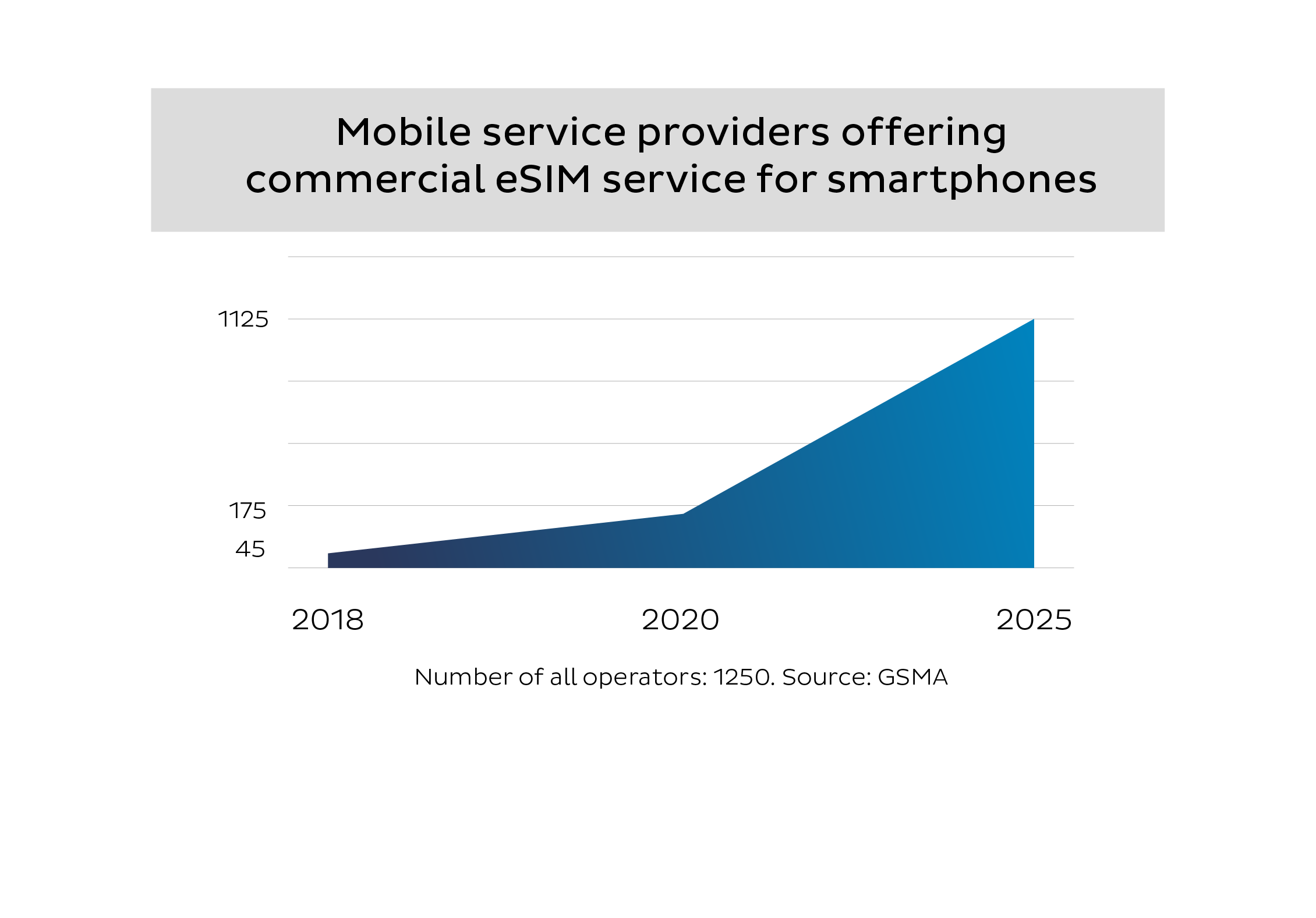 This all appears to be very optimistic. However, by the time the majority of operators offers eSIM, most of them will fall under the Late Majority stage of the eSIM technology adoption lifecycle, missing out on the opportunity and the eSIM market share.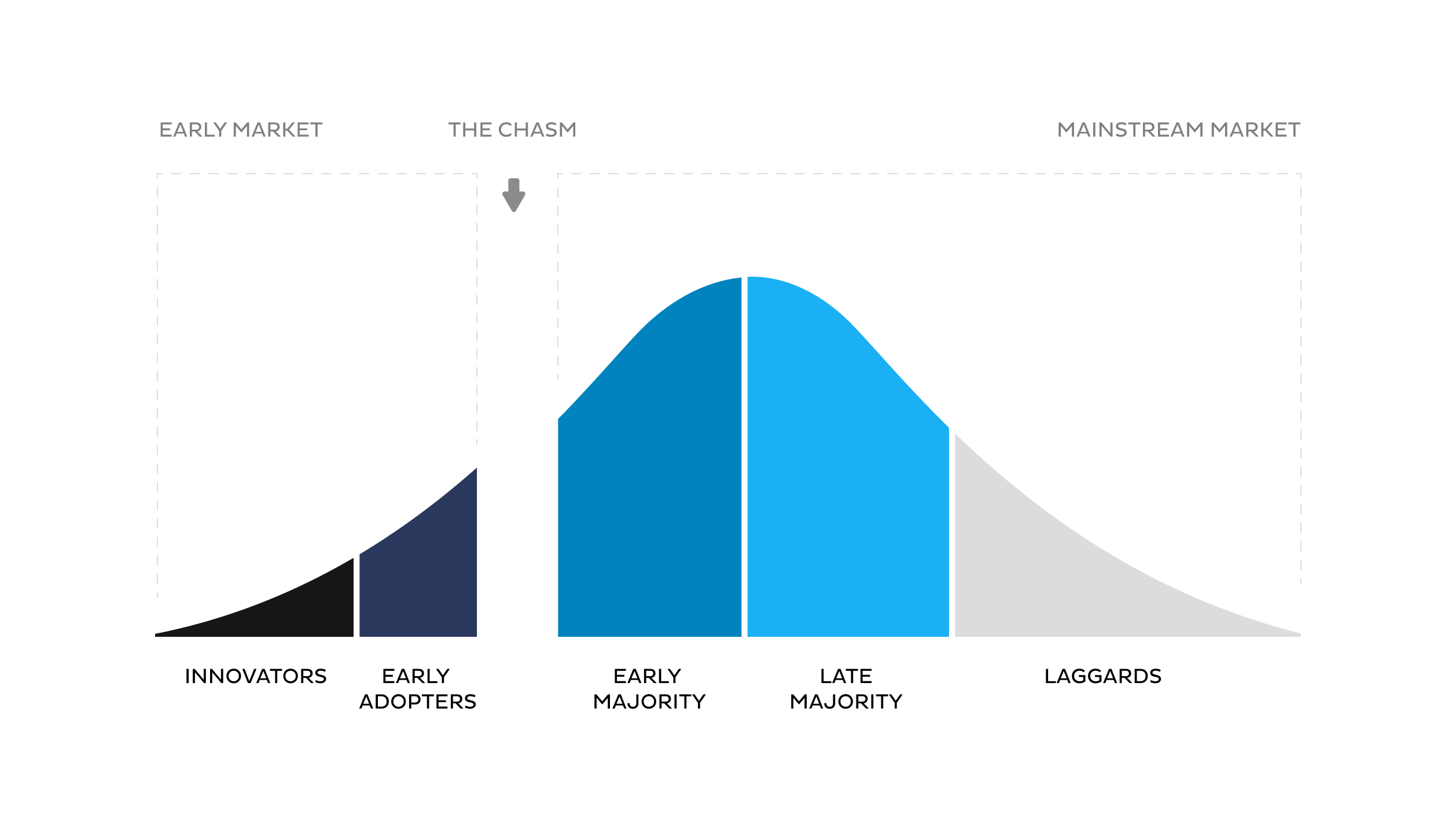 eSIM future is now!
At Mobilise, we strongly believe that the real and the best time to act on the eSIM opportunity is now. Those telcos who want to stay ahead of the curve need to lead the way through the current barriers and obstacles. There are quite a few of them, starting with low customer awareness and ending with complicated technology-network integrations.
Conclusion
Historically, SPs have tended to be slow to react to change and adopt new technologies. But whilst the first best opportunity to make a change was yesterday, the second-best is today. Now's the time to think digital-first and to foremost prioritise the customer experience. It's time to educate customers and present eSIM as a frictionless, green and easy-to-use service option.
Customers can only learn and adopt new telecom technologies through the operators. OEMs and the GSMA have done their part to deliver the consumer eSIM technology, so now it is up to the operators to bring it to the wider market.
The benefits stemming from deploying the consumer eSIM offerings, however, are worth the hassle. To capitalise on those benefits, we have 3 recommendations for SPs: 
Promote eSIM and your offering to increase awareness and capture a dominant market share (and enjoy higher profits than your competitors!)

 

Improve your customer experience to match customer demands for digitalised onboarding and in-app experiences

 

Embrace a fully digital eSIM model with in-app provisioning and eKYC process



Here at Mobilise, we have launched eSIM as a Service platform that will enable telcos to utilise the power of eSIM technology to deliver fully digital customer journeys and transform customer experiences to better meet their expectations. Find out more about it here.