Following the launch of the iPhone 14 as eSIM-only in the US, Apple continues to embrace eSIM technology. Recent reports indicate that the iPhone 15 will also be eSIM-only in Europe. This move will further reinforce the company's commitment to leading the change in consumer eSIM adoption. Setting a precedent for other device manufacturers.
The iPhone 15's eSIM-only approach will have far-reaching consequences for the telecoms industry. There's now little doubt about the direction the industry is going when it comes to the physical SIM card. The plastic SIM is on the way out, and operators must continue to adapt and innovate to stay competitive in the evolving market.
The eSIM-only landscape
In September, we made several predictions regarding the industry's future following the launch of the eSIM-only iPhone 14. However, surprisingly, many global operators were still unaware of the full competitive consequences of the eSIM-only scenario.
For operators outside the US, the first eSIM-only iPhone launch in the US is a clear indication of what's coming to mobile operators everywhere, and now sooner rather than later. US operators were forced to move quicker with their eSIM plans and no longer have the indulgence of waiting out the eSIM market. They've had to deal with the eSIM-only iPhone 14, whether they like it or not. Some are arguably better prepared than others, but many smaller local operators and MVNOs face a frantic rush to catch up.
We expect that catch-up to happen quickly. For operators, nothing is more motivating than a clear churn risk. The inability to adequately support a new generation of iPhone 14 buyers is a customer experience disaster waiting to happen. But, as with the development of any disruptive technology, there are both opportunities and threats for operators, and it'll be interesting to see how operators now respond to the challenge.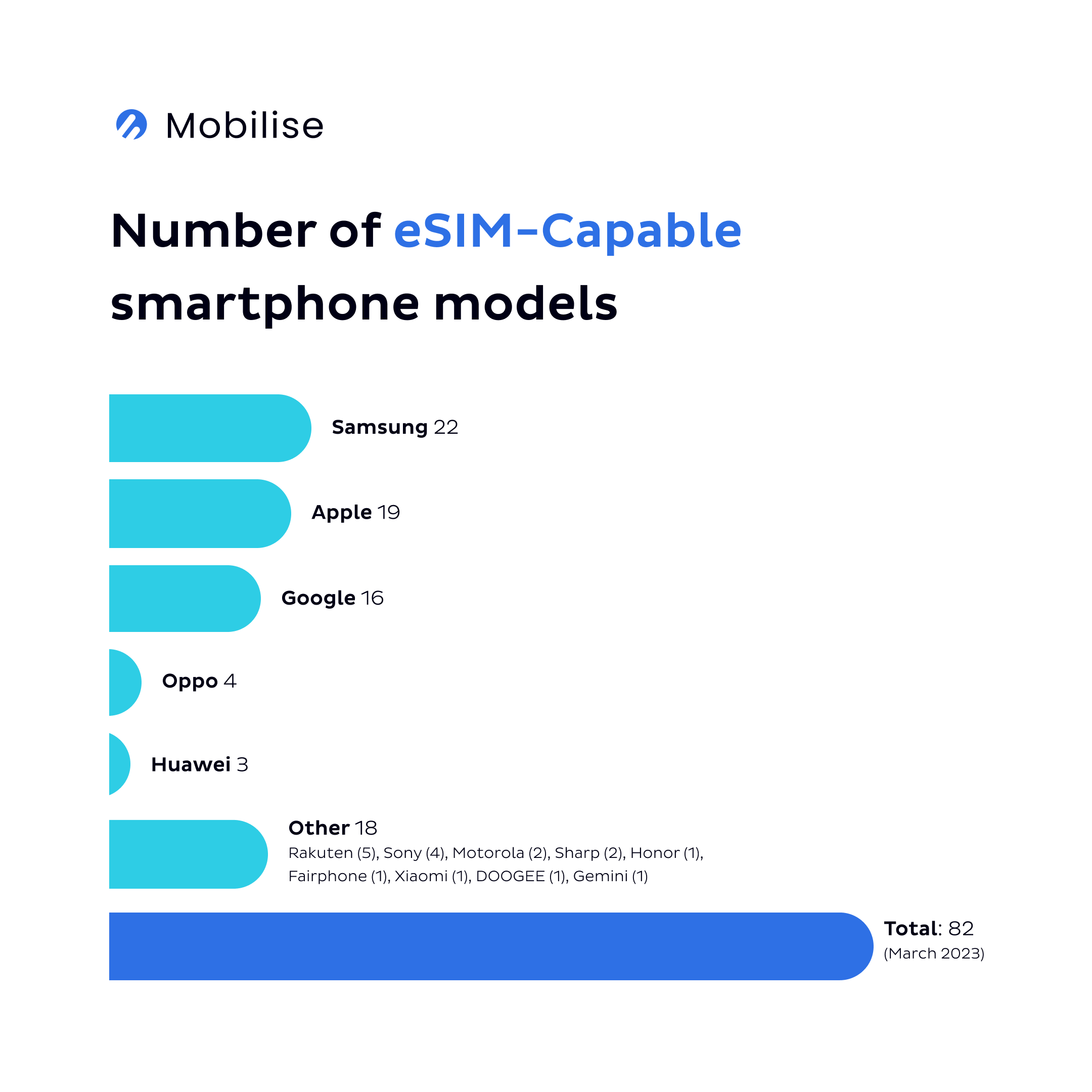 Accelerating the shift to digital-first services
With the iPhone 15 and its eSIM-only approach, the telecoms industry must prioritise digital-first services to meet the needs of an increasingly connected world. As a result, operators must invest in digital infrastructure. Including user-friendly mobile apps and digital platforms that facilitate plan selection, activation, account management and easy cross-sell of 3rd party digital products and services. This shift will help telecom operators reduce their reliance on physical retail stores. Ultimately leading to potential cost savings and increased operational efficiency.
eSIM and the risk of disintermediation for mobile operators
While eSIM technology offers numerous advantages for consumers and telecom operators alike. It also presents certain risks for the industry. One significant concern is the potential for disintermediation of mobile operators, which could decrease their influence and control over the customer relationship. This disintermediation could occur in several ways:
1. The emergence of new market entrants
The adoption of eSIM technology lowers the barriers to entry for new market players, such as mobile virtual network operators (MVNOs) and digital-only providers. We talk extensively about the opportunities of embedded connectivity here. These new entrants can offer competitive plans and services without the need for significant infrastructure investments, further intensifying competition and potentially undermining the position of traditional mobile operators.
2. Reduced customer touchpoints
eSIM technology diminishes the need for physical retail stores and customer service interactions. Which have historically been essential touchpoints for mobile operators to build relationships with their customers. With the rise of eSIM, consumers may increasingly interact with device manufacturers, app stores, and other digital platforms for their connectivity needs.
Reduced barriers to entry eSIM offers opportunities for non-telco players such as banks, big tech players or insurance companies to provide embedded connectivity as an add-on service to an existing core suite of products. This means mobile plans can be sold at much lower margins or even as a loss leader. All to create a sticker bundle of products and services with a higher customer lifetime value (CLV). Potentially overshadowing traditional mobile operators and leaving them with greater competition and fewer opportunities to engage and retain customers.
3. Device Manufacturer Dominance
As eSIM technology becomes more prevalent, device manufacturers like Apple and Samsung could gain increased control over the customer experience. By embedding eSIMs in their devices and managing the activation process, these companies could establish direct relationships with consumers, potentially relegating mobile operators to a more commoditised role as mere connectivity providers.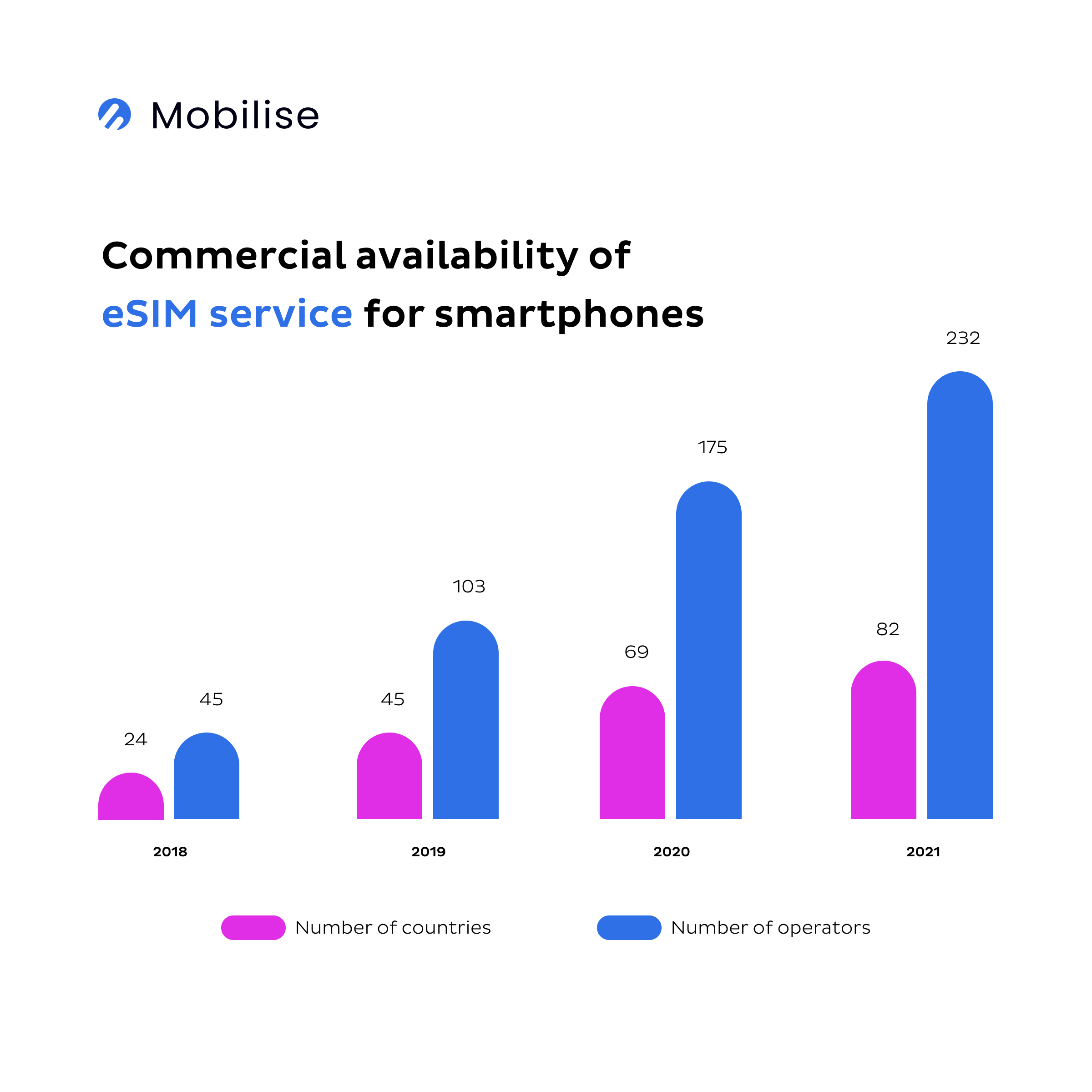 Mitigating the risks of disintermediation
To counter the risks of disintermediation, mobile operators must adapt their strategies to remain competitive and relevant in the eSIM era. Some potential approaches include:
1. Focusing on Differentiation and Innovation
Mobile operators can differentiate themselves by offering unique services, such as personalised plans, exclusive content, brand partnerships and enhanced network quality. By focusing on innovation, operators can create compelling reasons for consumers to choose their services over those of competitors.
2. Strengthening Customer Relationships
Operators should prioritise enhancing the customer experience in telecom by developing user-friendly digital platforms. By also providing exceptional customer service, and offering personalised offers and promotions to strengthen customer relationships and increase loyalty.
3. Developing Strategic Partnerships
By collaborating with device manufacturers, content providers, and other stakeholders, mobile operators can create synergies that enhance the customer experience. Helping to maintain their relevance in an evolving market.
In conclusion
The rise of consumer eSIM technology is transforming the telecoms industry, offering numerous benefits to both operators and users. But as with any technology shift, there are risks. Such as disintermediation for mobile operators. Operators can mitigate these risks by adapting their strategies, focusing on innovation, and strengthening customer relationships. Apple's decision to launch the iPhone 14 as eSIM-only in the US is a testament to the growing importance of this technology. With recent reports of the iPhone 15 in Europe being eSIM-only, this trend is set to continue. As we move towards a more connected and sustainable future, eSIM is undoubtedly a key player in driving innovation and enhancing the customer experience in the world of telecommunications. Opportunities abound but only for those that have adequately prepared themselves to capitalise on eSIM and connectivity.