Benefits of working with Mobilise

Global Experience
We have supported the launch & operation of 40+ MVNOs globally, bringing unparalleled experience to bear on each project. This experience helps navigate the complexity of all types of MVNO.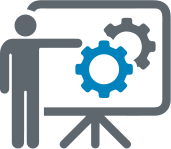 Approach
Mobilise's GTM framework for MVNOs is the result of extensive industry experience, ensuring our clients receive the best knowledge and insight available.

Flexible Pricing
Because our clients' needs change overtime, we keep our commercial terms flexible. Our goal is to provide solutions that empower, with low setup costs and minimum resource allocation from our clients.

360° Services
Mobilise offers clients a one-stop-shop consulting service, covering every stage of the delivery pathway, from ideation to live production, and everything in between.