In the digital landscape, innovation is the key to staying ahead of the curve, and at Mobilise, it's the cornerstone of our ethos. After a rigorous 3-year process, today, we proudly announce that we've been granted European Patent No EP3786819A1 for our HERO platform. A milestone that reinforces our position as innovators in the digital services industry.
For those that are familiar with patent processes, you'll know that having a software patent granted is no small feat. Courts and patent offices often struggle with whether the software is merely an abstract idea, which isn't patentable, or if it represents a new and useful process, which can be patented. It can be challenging to demonstrate that the software does more than just execute a series of calculations or automation. Our patent centres around the innovative design of HERO's orchestration layer, a core component of our platform responsible for managing the complex workflows of digital services. It harmonises multiple systems, automating business processes to increase productivity and reduce operational costs.
Our patent relates to a software license distribution system that connects an external software provider and one or more end-user clients. The system stores a license pool provided by the provider and grants licenses to access a software service based on user credentials. The system also monitors the usage of the licenses and updates the license pool accordingly. In essence, the system aims to improve the efficiency and security of software license management.
The HERO platform revolutionises the digital service experience. It allows service providers to offer exciting next-gen digital experiences and assists service providers in delivering high-quality, customisable digital solutions. HERO simplifies the management of complex digital services, offering comprehensive control to seamlessly coordinate all components of the digital ecosystem and, in many cases, compensating for legacy systems and infrastructure unable to deliver on today's digital technology requirements. Moreover, the platform's scalability allows service providers to grow and adapt their offerings in line with market changes, maintaining competitiveness in the dynamic digital ecosystem.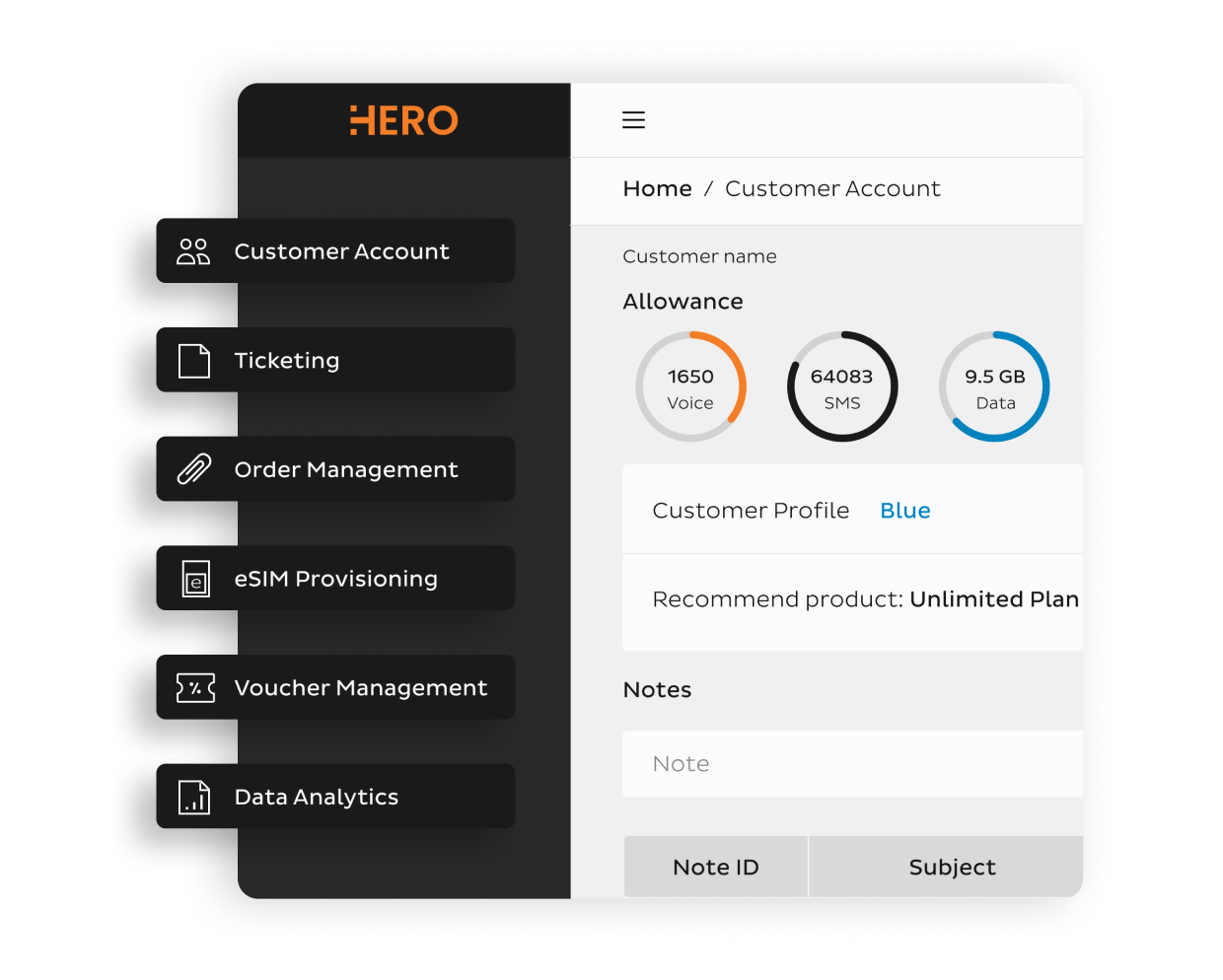 Beyond the European region, we're now set to port this patent to other jurisdictions. This strategic step ensures the protection of our unique HERO platform at a global scale, reinforcing its value and standing worldwide.
Our patent grant is a testament to the ingenuity and expertise of our team at Mobilise. We're thrilled to have this recognition for our HERO platform, which we believe is the best digital BSS solution in the market. More importantly, it sends a clear message of our dedication to drive excellence in digital service delivery. This patent isn't just a testament to the ingenuity of our team but also a promise to our partners and clients that we'll continue to push the boundaries of digital service provision. Here's to many more milestones in our relentless pursuit of innovation!