Customers' wants and expectations towards their Service Providers are changing. They are no longer interested in complicated processes and inflexible, long-term contracts. Instead, they expect simple, intuitive, personalised and customisable experiences and to set up and manage their subscriptions easily.
The shift in customer expectations has forced Service Providers to update their business propositions and adapt to the new market reality. That's why Mobilise has joined forces with Oasis Smart SIM and created a cutting edge solution – eSIM as a Service.

 Digital transformation is no longer an option – it's necessary to survive in a digital world.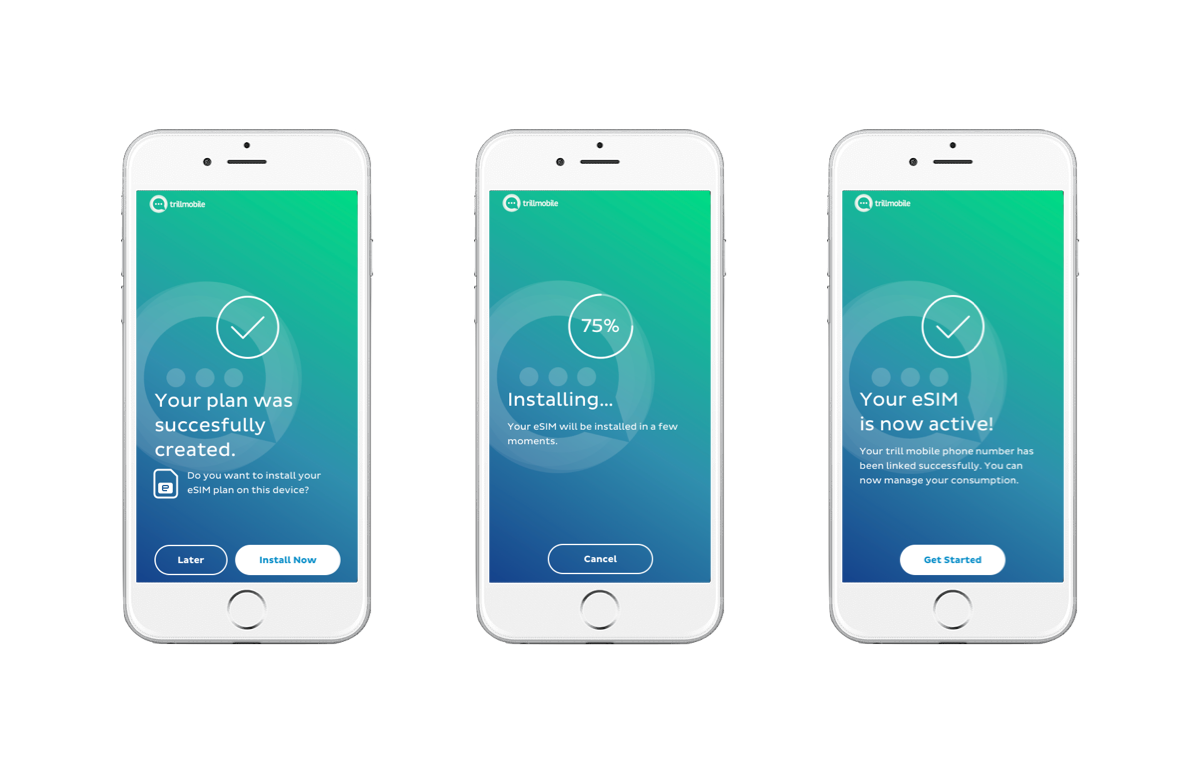 eSIM as a Service is a digital-first solution that will enable Service Providers to utilise the power of eSIM technology to deliver fully digital customer journeys and transform customer experiences to better meet their expectations.
Designed by the industry leaders, eSIM as a Service utilises the best of both brands: Mobilise's white-labelled digital platform, including a mobile app that provides in-app eSIM activation (no QR codes required!) and Oasis' GSMA-certified eSIM infrastructure.
Due to its modular architecture, eSIM as a Service is fully customisable and enables Service Providers to create differentiated propositions quickly, without resource-intensive integrations and with minimal cost.
Embrace eSIM ahead of your peers and future-proof your brand.
eSIM will have strategic consequences in the consumer segment and will eventually become an inevitable choice for Service Providers.
Becoming an early adopter will only bring benefits to your brand – it will enable you to stay ahead of your competition in the race for customer satisfaction and loyalty. These will directly pay into additional revenue and growing brand value.
Start your eSIM journey now!
Find out more about eSIM as a Service OR talk directly to our team.