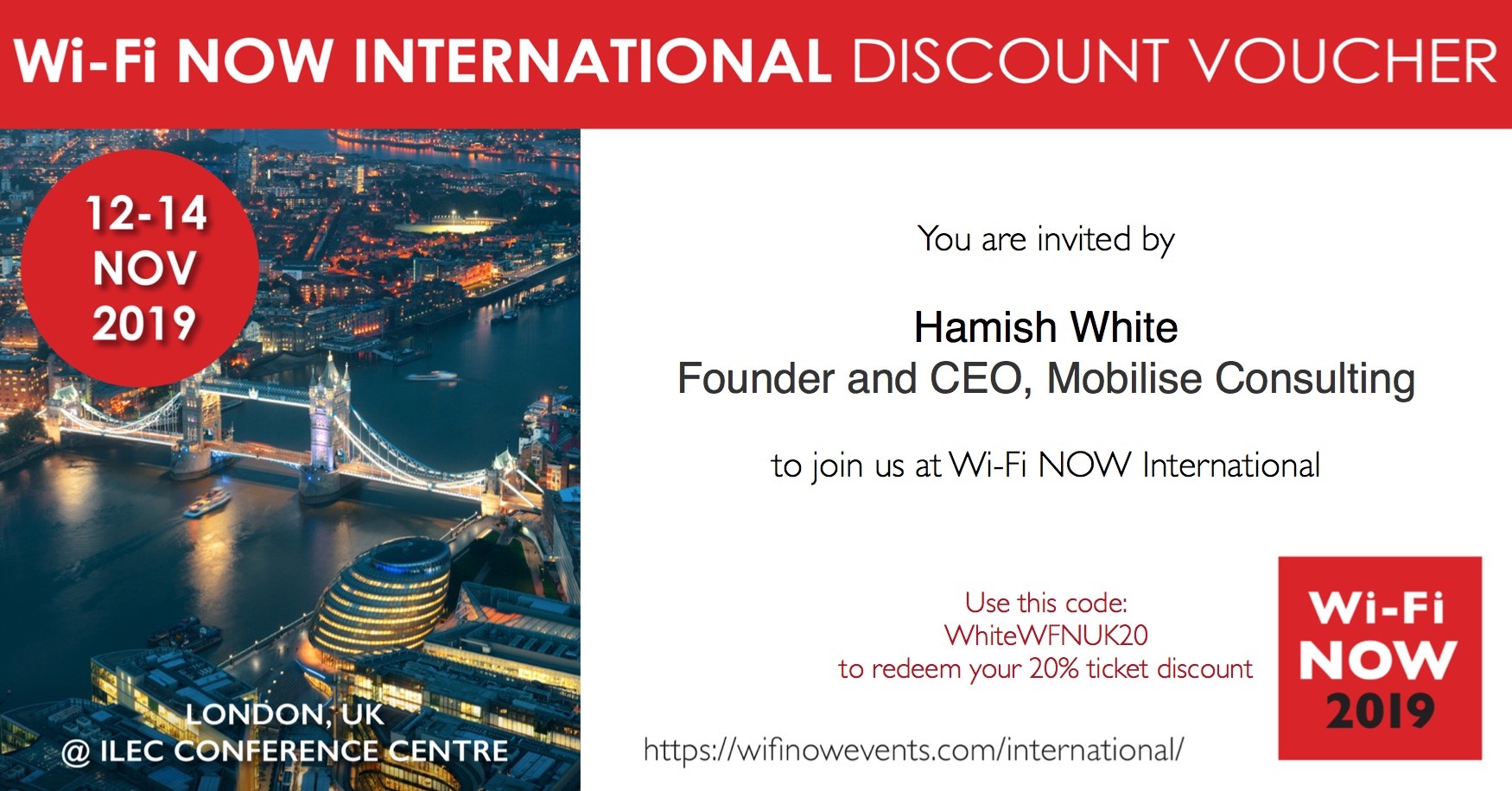 Hamish White, Mobilise's Founder and CEO, will be speaking at the Wi-Fi NOW International 2019 Event, which is on between November 12-14, 2019 at the ILEC Conference Centre, London, UK.
Here are more details about this great event:
Wi-Fi NOW is the only expo and conference in the world dedicated to Wi-Fi. This November we're bringing together the entire industry for three days of all things Wi-Fi in London, UK.
Our goal is Wi-Fi everywhere for everyone. Our mission is to drive the industry forward by sharing the latest business-critical information on Wi-Fi and by connecting our delegates to the global Wi-Fi leaders.
At this year's Wi-Fi NOW International we're zooming in on the following themes:
On a mission: More spectrum for Wi-Fi in the 6 GHz band
Wi-Fi 6: A great leap forward for connectivity everywhere
Next-generation Wi-Fi for the hyper-connected Smart Home
Security & monetization: Powering the wireless enterprise
Wi-Fi IoT: A mass-market opportunity today – including for industries
Connecting the unconnected with Wi-Fi & unlicensed bands
Mobility & convergence for carriers
It would be great if you could join Hamish at the event so we invite you to join the World's Premier Wi-Fi Event with a 20% discount.
Use the code WhiteWFNUK20 to get 20% off.
You can book your ticket here  and view the event website here