Background
The aviation sector has had a very difficult few years. It was badly hit by the COVID-19 pandemic and its aftermath. More recently, the inflation caused a sharp increase in jet fuel prices, among other operational challenges that had a further negative impact on the industry.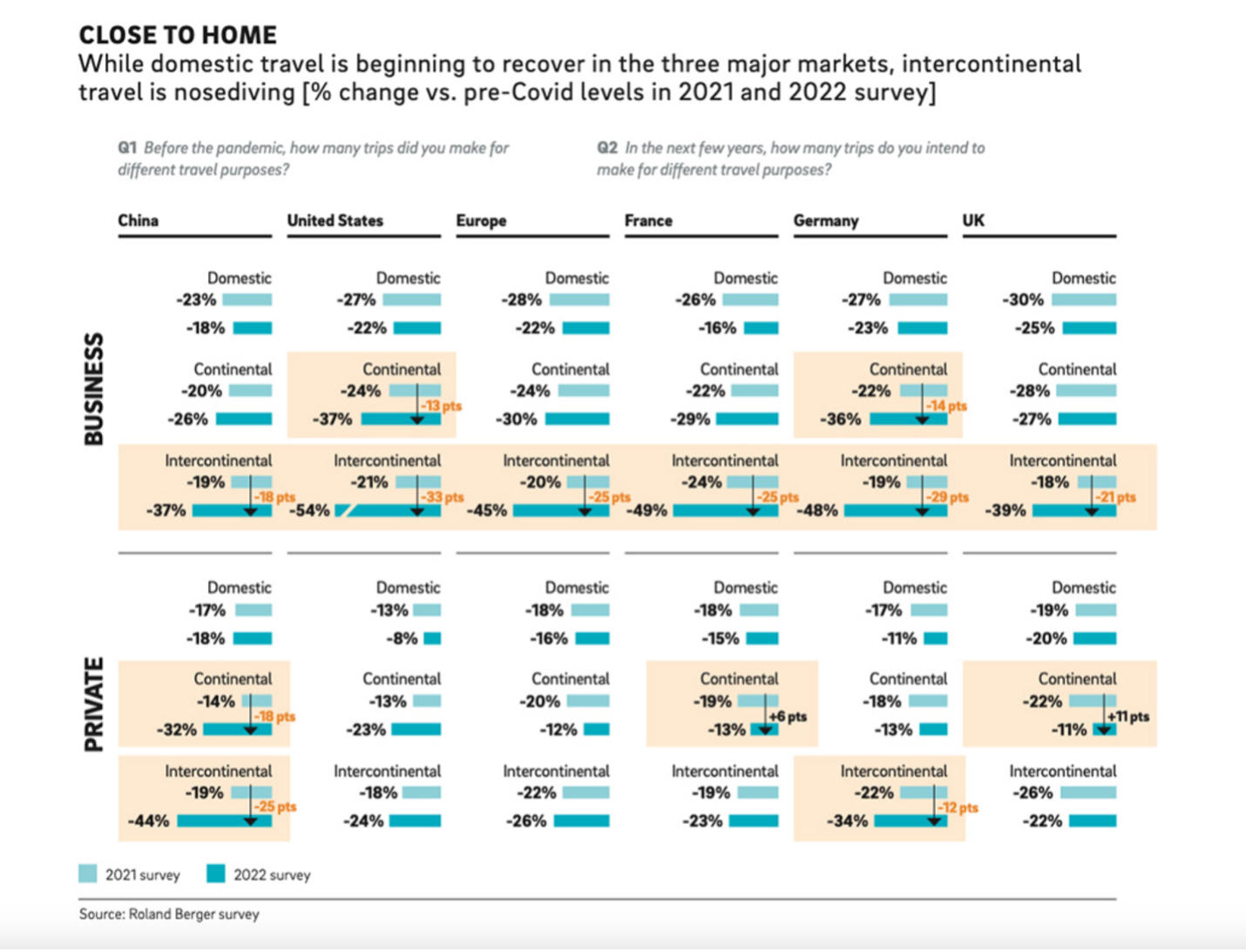 Source: Consultancy.uk
Many carriers have been struggling to bounce back to pre-pandemic levels. To ease the declining revenues caused by those unfortunate and mostly unavoidable circumstances, plenty of airlines started thinking outside the box and tapping into ancillary services to repair their financial health. We created a theoretical airlines and eSIM case study to illustrate the opportunity that eSIM brings to the travel industry.
What are ancillary services?
Ancillary services are the extra products and services offered on top of the ticket fare. They include priority boarding, additional luggage, travel insurance, hotel booking and a lot more.
From mere add-ons, ancillaries transformed into a crucial revenue stream in the airline industry – ancillary revenue rose from $42.6 billion in 2013 to $102 billion in 2022, accounting for around 15% of total airline revenue, with the Hungary-based Wizz Air making an astounding 55.9% of its total revenue in 2020 from ancillary charges.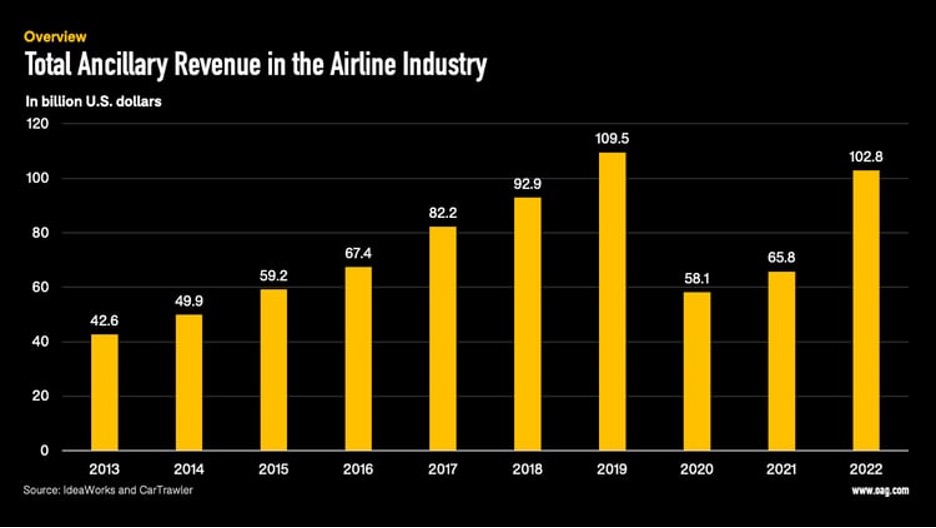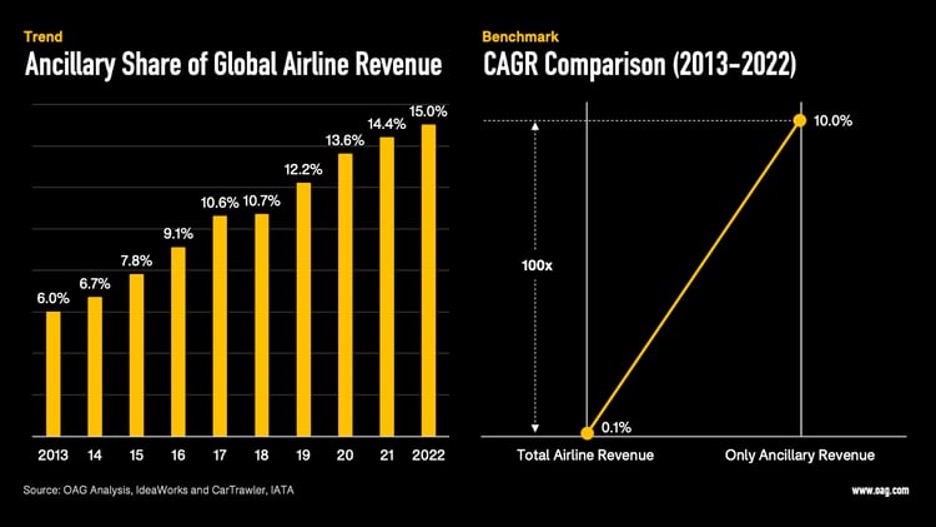 Source: OAG
One of the key reasons for the surge is changing customer expectations, and thus behaviour. They're becoming more willing to invest in holistic, customisable, and personalised products and services.
The airlines that can provide such experiences to their passengers enjoy higher revenue, customer satisfaction and loyalty.
The Airlines and eSIM case study
This theoretical airlines and eSIM case study follows our usual case study format. It includes the company's background, its problem, the solution and the final results. It features a fictional airline. We called it Ryanfare. The purpose of it is to show how Embedded Connectivity and our eSIM SDK solution can boost airlines' ancillary and total revenue with little upfront cost or operational effort.
The case study is completely free to download and comes with a glossary to explain all the telecom terms used throughout it. It also includes a link to an interactive prototype that showcases how Embedded Connectivity would work for an airline with a realistic but simplified user journey.
Download the Ryanfare case study in PDF format →
View the interactive prototype →
For information on what Mobilise's eSIM SDK can do for your airline business, click here to find out more or contact us now!