As the generation of digital customers, Gen Z presents a unique challenge to service providers in any industry. But in telecoms — an industry with not the best of reputations when it comes to customer service — the challenge is greater than most. Here, we explain how SPs can leverage digital solutions to keep Gen Z happy. 
Gen Z, known as Digital Natives, widely includes those born between 1997 and 2012. They are the first generation to have grown up with smartphones and social media as an integral part of their lives. And with a growing share of purchasing power, their coming-of-age into the consumer market has shifted the focus for sales and marketing teams across every industry.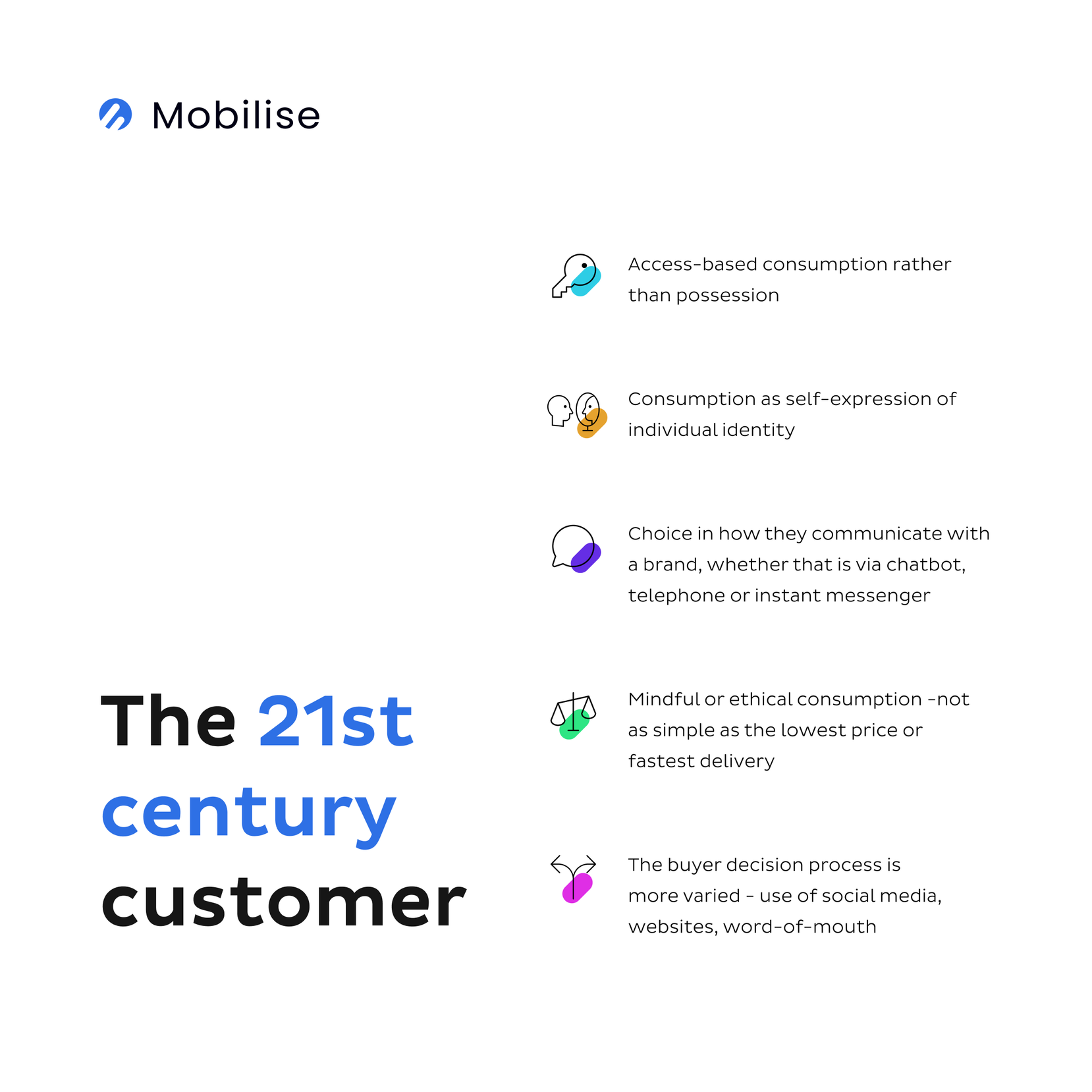 Today's young consumers are completely different from yesterday's. McKinsey & Company found that previous generations are moulded by the context of their upbringing. While Gen Z's main driver of consumption is the desire for truth, both personally and communally. They're comfortable with having more than one way to express themselves. And their pursuit of authenticity leads to greater freedom of expression and increased openness to understanding different types of people. 
Gen Z represents 25% of the global population and over $7 trillion in purchasing influence, expecting to make up 27% of the workforce by 2025. They're a force to be reckoned with.  
The expectations of Gen Z
Gen Z has grown up on the internet, and appreciates how it provides value and convenience, removes friction and allows them to interact with brands in their preferred way. Another key aspect of Gen Z's expectations is speed. They're a generation that has grown up with instant gratification, and they expect the same from their mobile operators. They want a service, and they want it now. According to a survey commissioned by LivePerson, 54% of Gen Z consumers expect a response from customer service within just ten minutes. 
Their expectations are high — they've been set by digital-native tech giants like Amazon, Apple, Netflix and Uber. These companies have redefined customer expectations by offering simple, intuitive, personalised interactions, leading to impressive customer experience ratings.  
While consumers in general are using digital channels far more often than they did pre-pandemic, Gen Z frequently finds themselves disappointed by their brand interaction. On average, just 50% of Gen Z consumers report any of their customer experiences as "satisfying" compared to an average of 71% for older generations. For Gen Z, it's not enough to have an online presence or mobile application, it needs to be executed excellently. Knowing what we do about Gen Z consumers, what are the key strategies to acquiring, and keeping them? 
Personalisation
Gen Z needs their experience with a brand to be tailored. They expect brands to know their preferences and alter their experiences accordingly. This can include personalised recommendations based on their browsing history or location, personalised content such as promotions and offers, and bespoke communication such as push notifications and messages. 
A survey from WP Engine revealed just how highly Gen Z values individual experiences, with 41% of Gen Z consumers agreeing that they'd waiver security and privacy concerns and provide their data to a business in order to receive a personalised experience in return — more than any other generation.  
Personalised content and interactions involve using data and analytics to anticipate consumers' needs and preferences. This can include personalised promotions, offers, push notifications and messages, and personalised recommendations based on browsing history or location. And with an increasing number of AI applications, personalisation will only continue to get even more personal. 
Self-serve channels
Another important factor is self-service. Gen Z consumers are comfortable with technology and prefer to solve their own problems where possible, rather than reaching out to customer service. They expect mobile operators to offer intuitive self-service options that allow them to manage their accounts.  
For Gen Z, this should include a mobile application that allows them to: 
track their data usage

 

make payments 

 

AI-powered chatbots that can answer common questions and resolve issues quickly.

 
Our solution: HERO
Our business support system (BSS) plug-and-play platform HERO includes back-office tools to enable SPs to deliver hyper personalised services and an entire self-care function. It can store, process and analyse data and real-time customer behaviour to allow SPs to adopt a next best offer (NBO) model. By putting this data through an ML engine that identifies patterns, HERO makes predictions and identifies opportunities to suggest relevant and timely offers for products and services to customers. All completely personalised for each customer.  
The self-care app module empowers consumers to take full control of their mobile account — directly meeting the preferences of Gen Z. It allows end-users to monitor usage, upgrade, pay bills and provision their own subscription through in-app, one-tap eSIM activation. SPs can increase customer satisfaction, reduce complaints and queries raised to the contact centre and act as a sales channel to upsell new products and ultimately meet the expectations of their youngest customers with ease.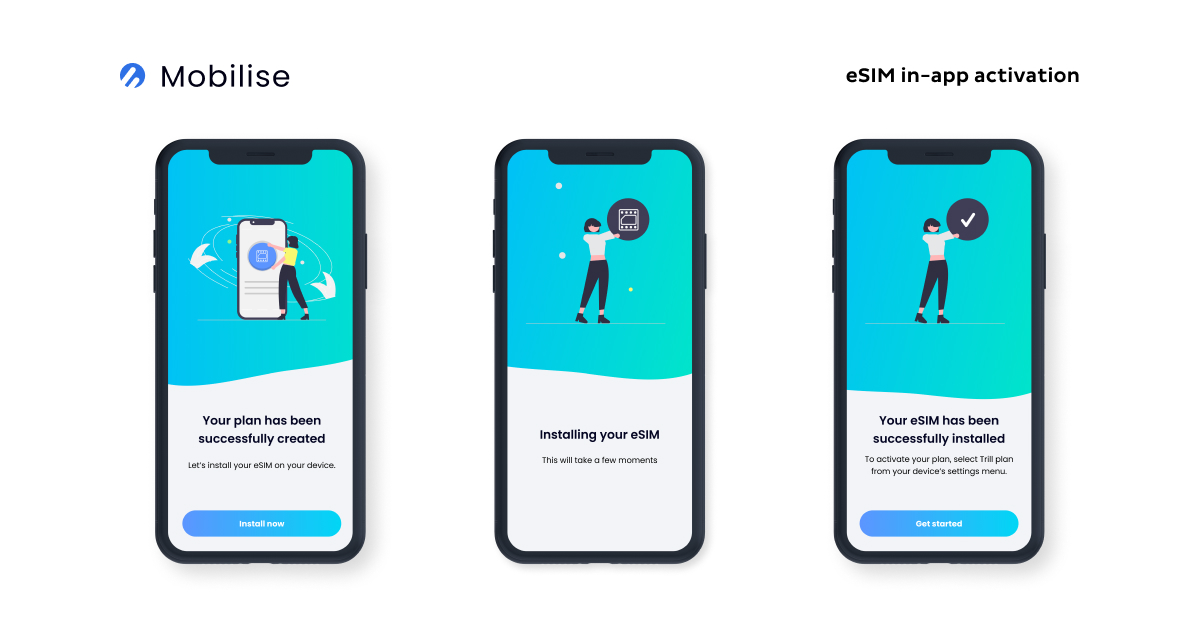 Gen Z presents a unique challenge to SPs. They are a demanding demographic that expects personalised content, quick responses, and seamless self-service options. By nailing their digital presence, SPs build authentic relationships with Gen Z consumers and keep them happy, loyal customers.