Momentum for embedded SIMs, or eSIMs, is accelerating in the consumer market. By 2025, 60 per cent of smartphone unit sales will be eSIM-compatible, and eSIM shipments increased 83 per cent year-on-year in 2020. These facts alone would make anybody assume eSIM adoption has been virtually problem-free. However, despite significant breakthroughs, the market has experienced its fair share of stagnation. In this article, we will focus on the main eSIM challenges and explain why mass eSIM adoption is still at the start of its journey.
Traditionally, connecting a mobile device to a cellular network has required a physical SIM card that must be swapped if the user ever wished to change networks. Because eSIMs are software-based, any switch in provider can be handled remotely.
This flexibility is just one of several benefits of using eSIMs. The technology has the capability to transform the consumer market, as the requirement to physically change a SIM card is one of the greatest barriers to switching networks if a customer is unhappy. But this strength can make telcos feel weaker. No company wants to arm their customers with an easy way out of their relationship. It's, therefore, no surprise why some are reluctant to adopt eSIMs.
Slow progress
There is little doubt that consumer eSIM is arriving, but there is some conjecture about when. As with any new technology, adoption doesn't come without its challenges. In fact, there are several barriers that may encourage service provider reluctance. One of the eSIM challenges lies with certification.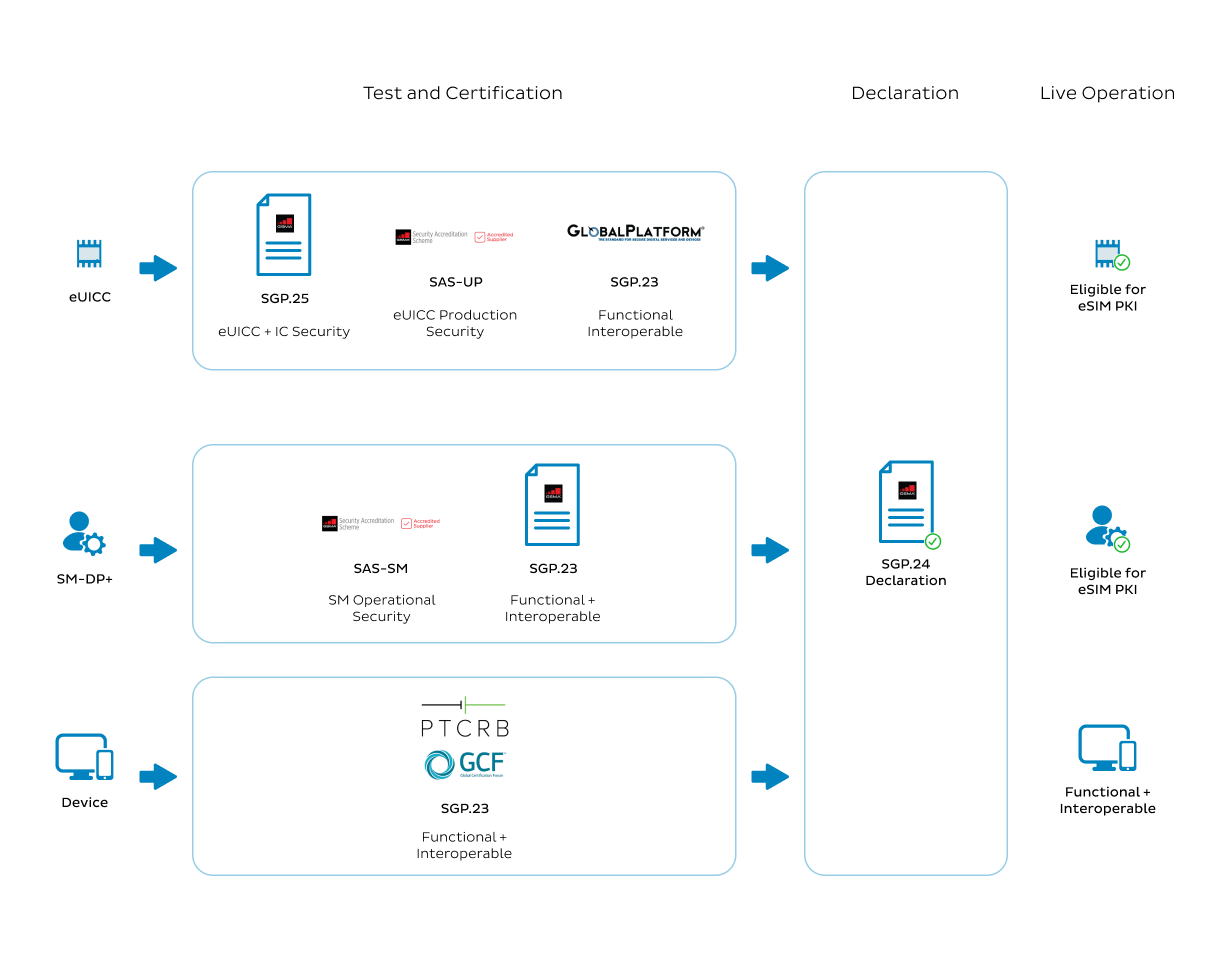 Adapted from: GSMA

Any operator that wishes to enable eSIM capability needs to, as per the Global System for Mobile Communications (GSMA), acquire a network element called Subscriber System (SM-DP+) to manage and activate eSIM profiles. Furthermore, the network element also requires certification from the GSMA as per the SGP.24 Compliance Process. It ensures that the SM-DP+ are compliant with any security requirements.
The certification process can be long and complex, often lasting up to a year. This has resulted in a limited list of certified Subscriber Management providers globally. Most providers are equipment vendors and software giants that aren't looking to share their capabilities just yet. Others include vendors in the Internet of Things (IoT) segment. However, they tend to have little interest in adopting solutions for the consumer segment.
As a result, the industry is seeing a gap between supply and demand, making it harder for smaller mobile operators to enable eSIM capability.
Application certification can also be difficult. For an eSIM app that helps consumers manage their subscription to be made available on an app store, such as Apple App Store or Google Play, it must receive approval. Security measures make this a very controlled process. The likes of Apple and Google won't welcome just any old app. As a result, it can take several months before the app is approved and available for consumers.
Creating possibility
A lack of supporting infrastructure may also slow the pace of eSIM acceleration. For mobile service providers to truly use eSIM to support a digital-first service, they need a system that can facilitate fast and reliable provisioning.
Traditionally, customer onboarding and SIM provisioning could take several days. Customers would often need to wait for the delivery of their SIM cards. Now, using eSIM, the process only takes a couple of minutes. But more recently, it's often a matter of seconds. It's easy to assume that this wouldn't be an issue for service providers. After all, they can process thousands of concurrent data and voice sessions every second. The reality is that existing systems were not designed to process and manage service provisioning in real time. The need was never previously there.
Larger service providers have the resources to overcome eSIM adoption hurdles if they wished. Smaller providers, particularly in the mobile virtual network operator (MVNO) space, however, may feel dwarfed by the aforementioned eSIM challenges and shy away from becoming early adopters of eSIM.
MVNOs need a single platform that encapsulates all the tools needed to launch a successful consumer eSIM offering. That's why we launched eSIM as a Service earlier in 2021. eSIM as a Service is iOS and Android-compatible, facilitating in-app eSIM activation for consumers without the need for a QR code.
It also allows SPs to offer eSIMs, manage inventory and communicate securely with their customers thanks to multiple self-service channels. The software's modular architecture and open application programming interfaces (APIs) make it a flexible and agile solution allowing SPs the flexibility they need to adapt to the fast paced mobile industry.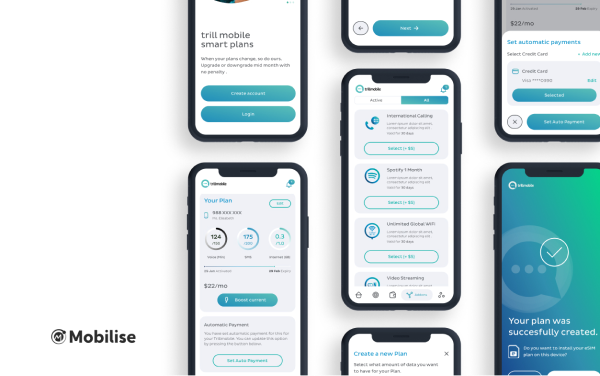 In conclusion
Worrying that eSIMs will enable a higher churn rate is a rational fear. However, enabling eSIMs can actually achieve the opposite. Today's telco customer demands flexibility is key — 91 per cent of customers are more likely to stick with a brand that offers services that are personalised to them, says Accenture. Because eSIM does not require the logistical complexity of using a physical card, making changes to a user's plan is far more frictionless. If a customer is unhappy with the deal they're currently getting, it's far easier to tailor that plan for them. It also happens quicker and the risk of losing business reduces significantly.
eSIM adoption is accelerating, but it's easy to see why some smaller service providers remain hesitant. Fear of its benefits, regulation bother and a lack of easy integration technology can all make adopting eSIMs seem out of reach. However, with the right support in place, providers of all sizes can enter the era of the eSIM.
Please feel free to contact us if you'd like to find out more and have a look at what other opportunities come from eSIM.