The most complete eSIM solution
Era of the eSIM is here. Power your customers with the technology of the future, today.
The future is digital
eSIM is the way of the future and the demand is only increasing.

Our eSIM as a Service platform enables brands to capitalise on eSIM technology. By implementing digital-first service propositions that dramatically reduce your costs. All whilst helping you to create and maintain positive customer experiences.
Contact us

What is an eSIM?
eSIMs are an embedded chip within mobile devices that allow service providers to programme subscriber profiles remotely. This eliminates the need for a physical SIM card to authenticate the service.
Benefits of eSIM as a service
Minimise Costs and Improve Conversions
Eliminate logistics cost and overhead for delivering physical SIM cards, decrease customer acquisition and customer service costs all while increasing your conversion rate and ARPU.
Deliver Fully Digital Customer Experience
Provide your customers with a simple, intuitive and fully digital onboarding process. Including in-app eSIM activation, modern KYC, in-app subscriber management, processes, and more.
Future-Proof Your Brand
Gain an edge over your competitors and enable new business models. Not only will it transform your brand now but also equip it with powerful tools for the years to come.
Solution
to your needs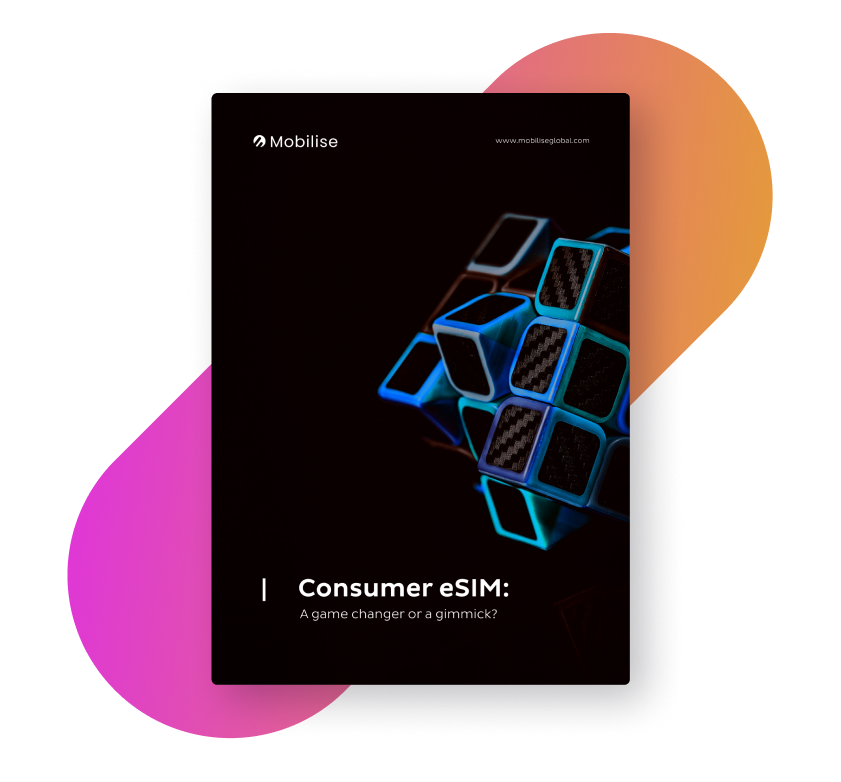 Consumer eSIM:
A game changer or a gimmick?
Gain a deeper understanding of eSIM and how it can transform your brand.
Download White Paper
"We wanted our own eSIM product to take directly to market. We needed a highly capable, technical partner with expertise in the field to take what Manx provides and tailor it to the eSIM market. Mobilise seemed like the perfect partner to help us achieve this goal. They really know the telecoms industry inside out and are genuine experts in their field."
David Bufton
Head of Commercial Finance at Manx
"Following an extensive search of potential solutions and partners, we selected Mobilise and its HERO® platform. They were able to help us launch a premium service to our valued customers, as well as manage the underlying technology with little overhead on our side in both the implementation and operation."
Benjamin Grimm
Head of Networks & Offers at Freenet
"Mobilise is the most valued partner to White Mobile. Not only did they support us in the quickest MVNO launch ever on host operator EE (6 weeks), we also asked for them to continue providing operational support services to us after the launch. Our relationship has grown exponentially to a position where Mobilise support the majority of our back-office technology."
Kevin Grant
MD at White Calling
Let's talk about your next project