Capitalise on eSIM
opportunity quickly and easily
eSIM is set to completely disrupt the telecommunications market. Only in the last 12 months, the penetration rate of eSIM capable devices changed from 5% to 36%. This provides CSPs with an opportunity to create fully digital customer journeys and future-proof their brands.
Our M-Connect's eSIM module accelerates access to eSIM capabilities while minimising costs, timelines and project risks.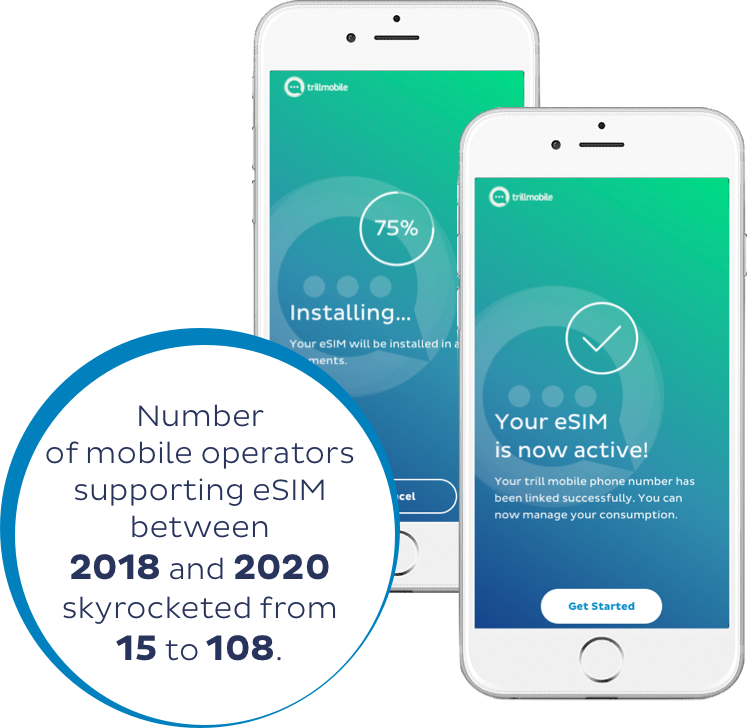 Take advantage of the benefits of eSIM
Deliver Fully Digital Customer Experience
Provide your customers with a simple and straightforward onboarding process and instant in-app eSIM installation that doesn't require troublesome QR codes.
Minimise Costs and Improve Conversions
Eliminate logistics cost and overhead for delivering physical SIM cards, decrease customer acquisition and customer service costs all while increasing your conversion rate.
Future-Proof Your Brand
Gain a competitive edge over your competitors and enable new business models that will not only transform your brand now but also equip it with powerful tools for the years to come.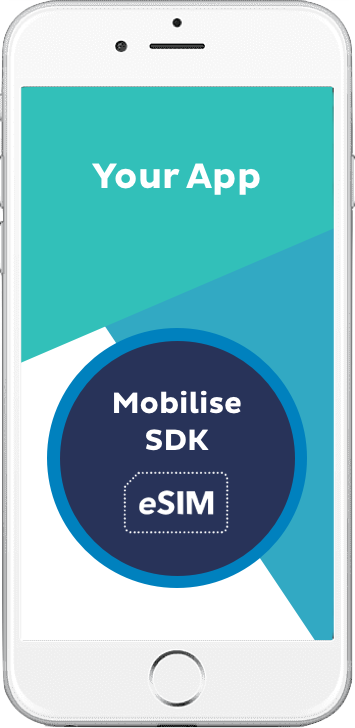 Our technology, your platform
The Mobilise eSIM Software Development Kit (SDK) integrates and brings the eSIM capability into your platform offering:
Access to eSIM provisioning APIs supporting intelligent connection, authentication and provisioning
Enablement of eSIM capability with minimal change
Supported Platforms: iOS and Android
Gain a deeper understanding of eSIM and how it can transform your brand
Watch our onboarding video