Gain access to a
$275+bn

industry in

<2 weeks

!

All that (and much more) is possible with Embedded Connectivity!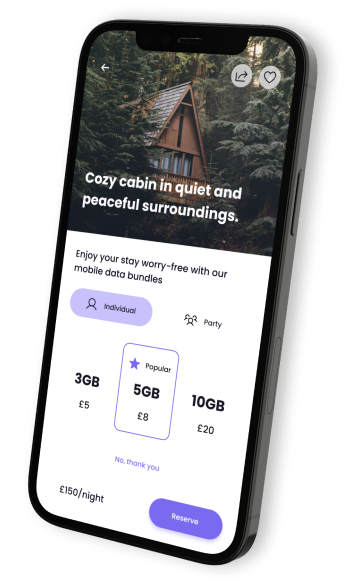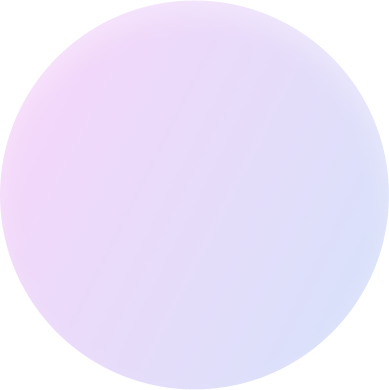 of travellers would buy mobile data from travel operator
of travellers are interested in travel eSIM
travellers values having internet connection abroad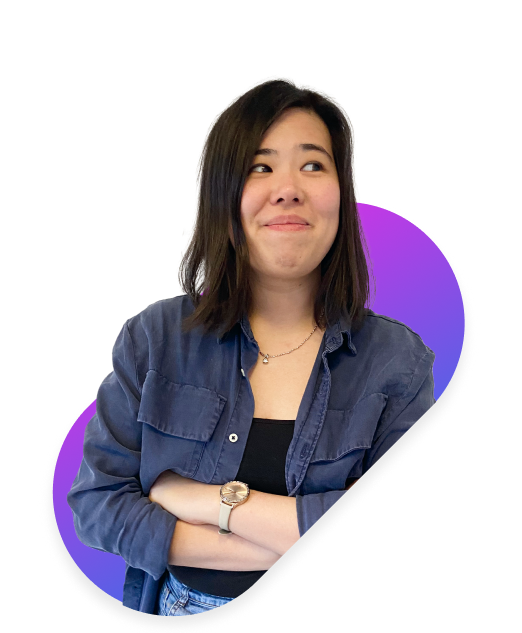 What is

Embedded Connectivity

?

Connectivity = providing connections to the Internet or between users. Until recently, and for technical reasons, only telecom companies could provide connectivity.

Embedded Connectivity = adding connectivity to a pre-existing mobile application, no matter the industry it belongs to, be it telecom, travel or finance. That's possible thanks to eSIMs (digital SIMs) and making the physical SIM cards redundant, including all hassle related to them.

I want to know more
Here is why
Embedded Connectivity is

a must-have

for the travel industry!

Retail spending on travel eSIM providers is expected to surpass $30 billion by 2028.

As a travel operator, you're the closest to travellers. It only makes sense to offer travel eSIMs to your customers and start generating a new revenue stream.

With Embedded Connectivity, you can strengthen your core offering or build up a strong portfolio of ancillary services.

Take me to the solution
Stand out from the competition
Improve customer satisfaction
Elevate customer experience
The solution?
Mobilise's Connectivity SDK
from decision to final implementation
eSIM activation time, no QR codes, emails or leaving the app required
lifetime access to regular upgrades and technical support
How to


embed connectivity?

Embedding connectivity can be gruelling if not done right. But with the right solution, it's swift and simple. It requires minimal financial and operational overhead and takes only a couple of weeks to implement from start to finish.

Mobilise's Connectivity SDK does that and a lot more! It's a plug-and-play solution designed to be flexible and accommodating while providing a five-star eSIM UX. No heavy lifting or telecom experience required - that's our job. You can relax and focus on refining your product for your customers.

Tell me more!
Why choose

Mobilise's Connectivity SDK?

Our Connectivity SDK is the top solution in the market. You might be wondering: what sets us apart from our competitors?

Take me to the solution
No need for telecom expertise
We're the telecom experts so you don't have to be
Attention to user experience
In-app eSIM provisioning streamlines your user onboarding
Flexible and smooth integration
Out-of-the-box solution that integrates with any codebase
We do all the heavy lifting ...
... so you can focus on your product and users
Plug-and-play solution
Our SDK manages the LPA process and SM-DP+ integration
Carrier and SM-DP+ agnostic
Choose your providers or let us bring in one of our partners
eSIM entitlement support
We help you get yours in less than 2 weeks (instead of 2 years!)
Lifetime support
Enjoy our product updates, new features, and technical support forever!
One of our success stories: Degoo
Degoo's Instabridge app connects millions of users to Wi-Fi hotspots globally. Degoo wanted to enrich it with a connectivity feature. With Mobilise's Connectivity SDK, they successfully embedded connectivity in less than 2 weeks! Thanks to in-app eSIM provisioning, Instabridge users enjoy a fully digital and slick experience and onboarding in a matter of minutes!
Read case study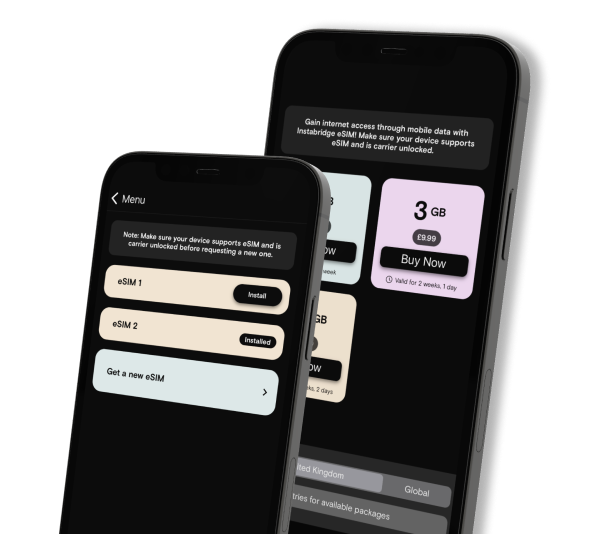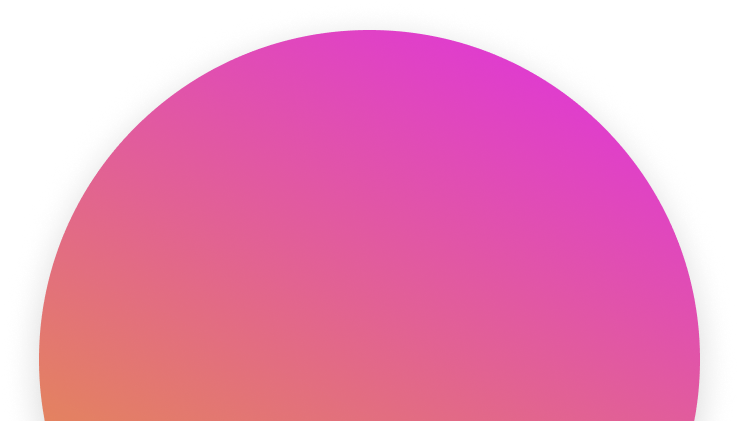 What people are saying about
working with Mobilise
"Mobilise has been a huge help in enabling eSIM on our Instabridge app. Their values in providing embedded connectivity solutions aligned with ours and thanks to their Connectivity SDK, integrating it with our own technology and getting the app up and running was quicker than we ever could have hoped for. As a result of this experience, we hope to continue working with Mobilise in the future."
Carl Hasselskog
CEO of Degoo and Instabridge
"We wanted our own eSIM product to take directly to market. We needed a highly capable, technical partner with expertise in the field to take what Manx provides and tailor it to the eSIM market. Mobilise seemed like the perfect partner to help us achieve this goal. They really know the telecoms industry inside out and are genuine experts in their field."
David Bufton
Head of Commercial Finance at Manx
"Following an extensive search of potential solutions and partners, we selected Mobilise and its HERO platform. They were able to help us launch a premium service to our valued customers, as well as manage the underlying technology with little overhead on our side in both the implementation and operation."
Benjamin Grimm
Head of Networks & Offers at Freenet
Ready to take advantage of Embedded Connectivity?