Specialisation vs. diversification. Jack-of-all-trades, Master of One, or something in between? It's a challenge facing almost every industry, which is only being accelerated by digital-first brands offering an increasing variety of products and services to enhance potential revenue. But what does this mean for older, non-digital native brands, where the entire success of their business has been built on a foundation of doing one thing, very well?
Diversification, competition, and industry crossover
Diversification breeds competition, creating more consumer choices and causing disruption in markets previously dominated by specialised legacy players. However, the difference between a new market entrant via diversification and a brand-new entrant is cross-selling. A diversified entrant has an existing base of customers to cross-sell their new product to and, as a result, will likely see a much faster uptake and market share increase.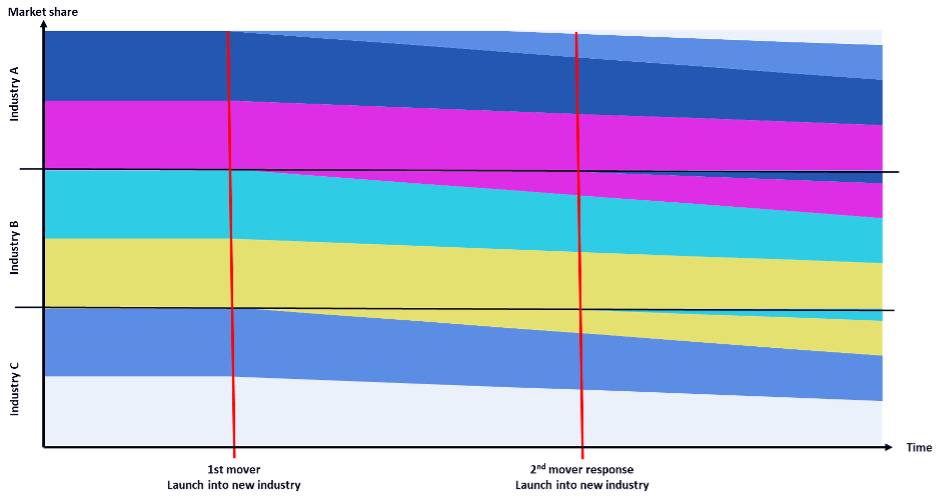 This competition is great for the industry, to a point. As more and more industry diversification occurs, the laws of diminishing returns take effect as the potential market share decreases, and customer base overlap increases. The response? Find a new industry to enter, as the effect begins to snowball.
This diversification has been particularly strong within industries that have managed to crack digitalisation such as retail, finance, and video content. The high market value and now low barriers to entry make these very enticing industries enter. So, what's the next big opportunity? An industry that's recently overcome the final hurdle in becoming fully digital. Telecoms.
The physical SIM card was the last barrier stopping this industry from being able to be fully digital. eSIM has opened a wealth of opportunity, and whilst the MNOs lag with dated infrastructure, the ability of agile connectivity solution providers to create market-disrupting propositions has now been unleashed.
Embedded Connectivity and the travel industry
Ever since the first versions of eSIM technology, roaming has been talked about as a key use case. Offering local connectivity services without the massive costs of roaming on your home provider or having to go through the hassle of swapping SIM cards for a local provider, is very appealing. What industry has a crossover with roaming more than any other? The travel industry.
Embedded connectivity is the idea of simply and easily embedding global connectivity services into any existing industry. Imagine booking a holiday through a comparison site and being able to pre-purchase your data ahead of time. Customers can compare rates in different destinations and have one more piece of information to help them decide. This could be true when booking accommodation, flights, transfers, and cruises just to name a few.
Mobilise's Embedded Connectivity Solution
Through innovative, fully digital solutions, travel companies can now open a brand-new revenue stream to offer connectivity to customers. One such solution is Mobilise's Embedded Connectivity SDK.
Our "plug-and-play" SDK solution seamlessly integrates with existing mobile applications, empowering businesses to provide connectivity directly within their own app. Featuring in-app eSIM activation, account management and global data connectivity.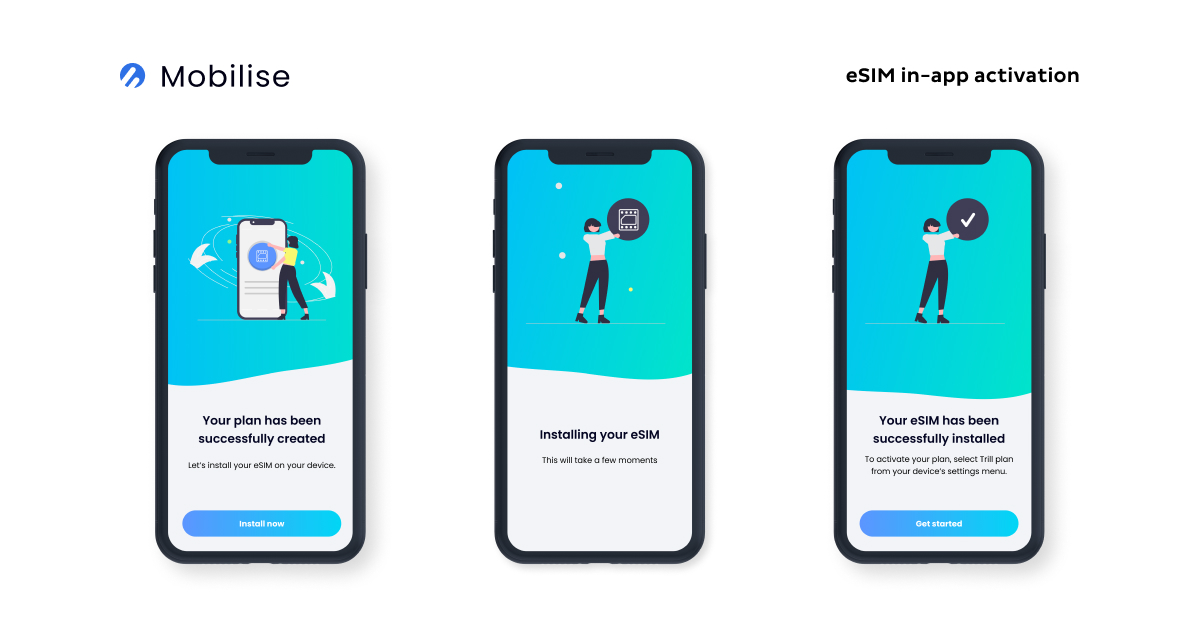 Diversifying a product or service portfolio is the best solution to remaining competitive. Doing only one thing is a thing of the past, especially for established companies. To ensure growth in an increasingly competitive landscape, diversifying revenue streams is crucial, and embedded connectivity is a way to achieve this.
Contact us now to find out how our Embedded Connectivity solution can help your business today.