Is there a better place to start optimising your customer experience (CX) than from the onboarding journey? We think not. You don't get a second chance to make a first impression, so it must be done right. An excellent onboarding experience helps customers understand the value you can bring from the outset and get the relationship off on the right foot.
---
Digitalisation is sweeping across every industry. In telecom, rapid digitalisation and higher-than-ever usage of mobile devices forever elevated customer needs and expectations. Fast, frictionless and fully digital customer onboarding in telecom is now a must. That means service providers (SPs) need to find a way to provide customers with their SIMs and carry out ID checks digitally. Impossible, you'll say. Not exactly. In the following parts of this article, we'll discuss how to digitalise those elements of the onboarding process.
Traditional SIM vs eSIM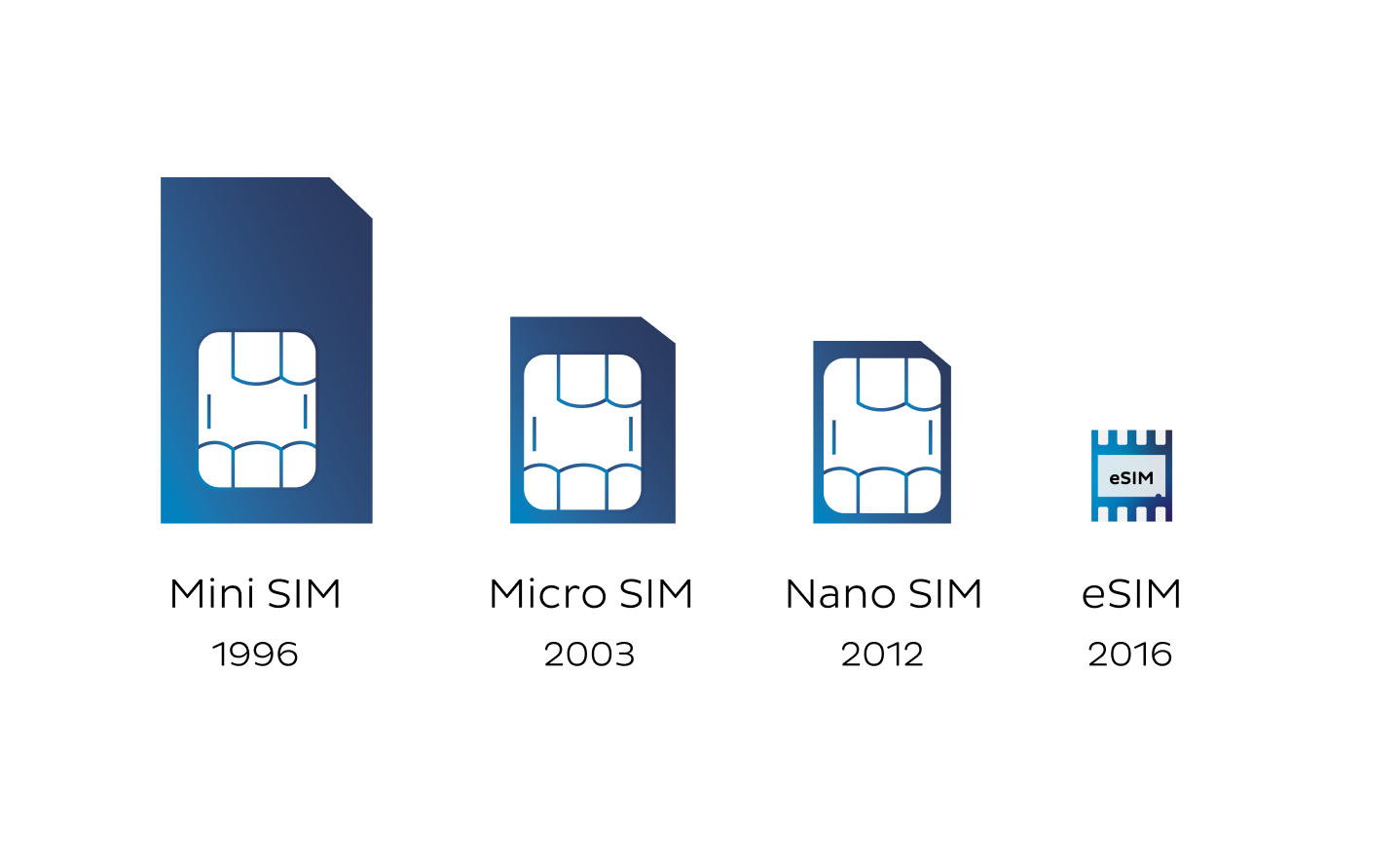 Traditionally to connect to your network, customers had to pop a plastic SIM card into their phones. Sounds easy, but is it?
Firstly, there is the SIM card delivery process and all the logistical inconveniences associated with it. Customers either collect their new SIM card from one of your stores or get it delivered by mail. That takes time and effort, not to mention the cost. And often something goes wrong along the way. The SIM card is lost in the delivery process or takes ages to arrive. Let's face it, we've all been there.
Secondly, when a customer receives their SIM card, they have to pop it out of a bank-card-sized plastic card and go through the hideous exercise of opening the SIM card tray to place the right-sized SIM card there. And at that moment, they realise that they can't find the pin to open the SIM tray! What can they use instead? A safety pin, a paper clip? Options are endless, but the frustration level increases.
This doesn't sound like the most user-friendly experience. But no one ever questions it because that's the way it has always been. So, customers don't complain and suffer in silence. But there is another way to do it. A new technology called eSIM can revolutionise CX by enabling digital customer onboarding in telecom.
eSIM in-app provisioning
eSIMs have been around for some time, first introduced by the GSMA in 2010. However, their use in consumer applications only began in the last 18 months. While traditionally a physical SIM card containing a Universal Integrated Circuit Card (UICC) is required to authenticate a device and connect to the network, an eSIM-capable device is equipped with an eUICC chip which enables it to connect to mobile services digitally.
eSIM is a truly transformative technology. It provides an opportunity to deliver a fully digital customer onboarding in telecom. Furthermore, the whole process takes minutes instead of hours or days to complete. It is possible thanks to remote SIM provisioning, and in particular, eSIM in-app activation.
Currently, there are two ways of activating an eSIM – using a QR code or through the provider's app. If you're familiar with eSIM, you most likely heard about QR code activation. It's much better than going to a store to collect a plastic SIM card, but it has some disadvantages. It makes the customer onboarding fragmented as it requires the user to have another device, like another phone or laptop, to scan the QR code.
In-app eSIM provisioning, on the other hand, is more intuitive and doesn't require a secondary device. A user can simply download an eSIM profile onto their phone and activate it in the provider's app by simply tapping one button. The process takes seconds and enables your users to start using your service immediately.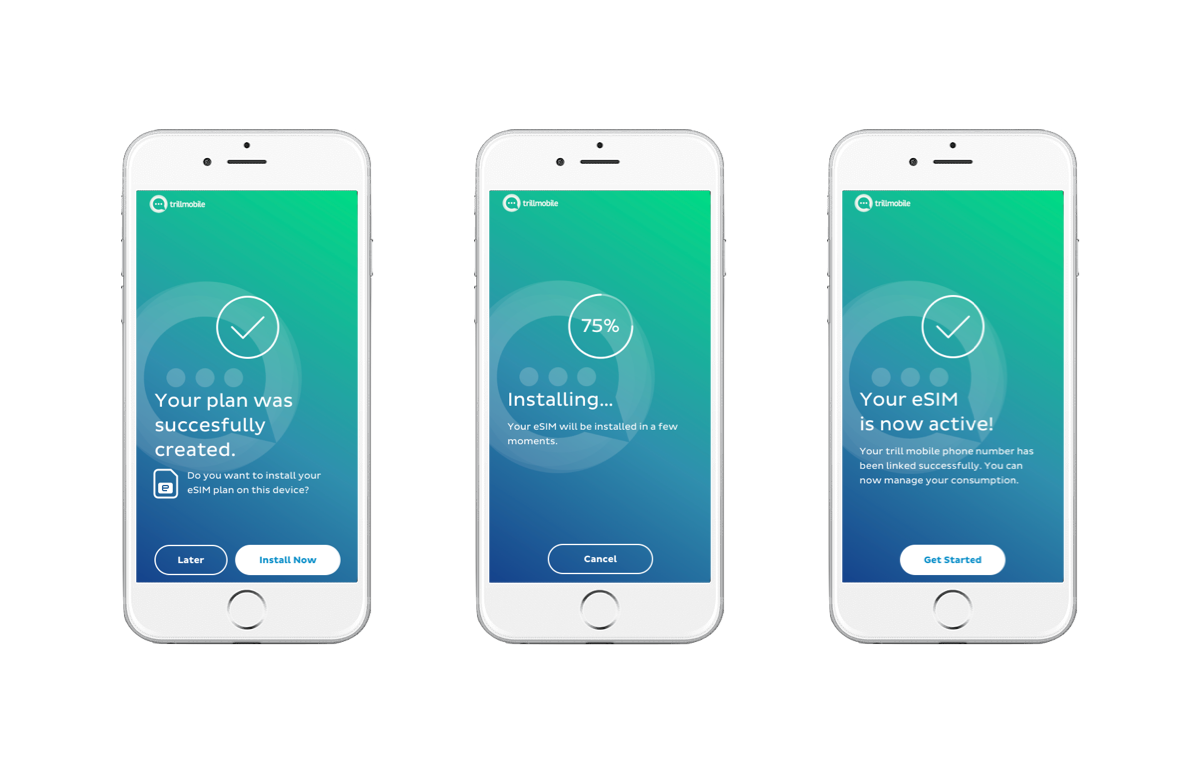 Know Your Customer
Another currently inefficient part of customer onboarding is the KYC process. Know Your Customer, or KYC, is a process of verifying your customers' identity and address. It requires the customer to provide documentation such as identity and address proofs before availing of your services.
Traditionally, SPs carry out ID and address checks face to face. It requires the customer to bring an identity document, such as a driver's license, national ID or passport, and, for example, a utility bill as proof of address to one of your stores for validation. It is then checked and scanned, and a printed copy is stored for record-keeping. This bureaucratic, time-consuming and paper-based process is dull and often troublesome for your customers. It's also not very time- or cost-efficient for you.
However, over time certain activities migrated online. But even the online processes are not able to cater to the needs of today's customers. Over time our society has become more digitalised. More and more businesses, including SPs, will need to verify customers' identities remotely. Thankfully, it is now possible thanks to eKYC.
eKYC process
Electronic Know Your Customer, or eKYC, is a remote, paperless and real-time process that minimises the costs and bureaucracy necessary in traditional KYC processes. It facilitates the completion of verifying your customers' credentials through their smartphones and your self-care app.
Once the customer signs in and selects their plan, they will need to submit an ID document. The process is very simple and quick. Assuming they select a national ID, they will have to take a picture of the front and the back of the card before taking a selfie. Upon completing those three steps, an automatic identity check will be carried out to verify the authenticity of the documents and your customers' credentials.
The eKYC process is compliant with major international regulations, including GDPR and AML. It is also secure and prevents fraud, such as identity fraud or account takeover. The biometric technology utilised in eKYC recognises your users' unique characteristics, such as iris or face and frees them from the burden of remembering and typing passwords and PINs every time they want to access their account.
Better experience for your customers and… you!
eSIM technology and eKYC process enable operators like yours to provide quick, intuitive, and secure onboarding processes and improve the experience your customers have with your service. Some of the main benefits of integrating eSIM technology and eKYC processes into your onboarding process include:
Higher customer satisfaction and NPS – Simplifying arduous processes and catering to customer needs by creating digital-first experiences drives customer satisfaction and increases your NPS. 
Reduced costs and higher revenue – If done correctly, digital-first user onboarding decreases customer acquisition and service costs as well as SIM production, storage and transportation costs. 
Lower carbon footprint and reduced waste – going digital means less plastic, paper and CO2 emissions. 
Reduced identity fraud – eKYC helps in identifying and preventing fraudulent activities that put telecom operators at risk. 
Higher user retention and loyalty – A satisfying onboarding experience prevents customer attrition and makes users come back.
Achieving a seamless digital customer onboarding in telecom
While eSIMs and eKYC facilitate speedier onboarding, it's important not to rush things. A poorly executed digital onboarding solution can do more harm than good to customer satisfaction, resulting in a high churn rate. Research by Capgemini revealed that 41 percent of telco customers prefer to visit their service provider in person as opposed to using online channels. With telcos fighting against consumer preference already, digital customer experience must be made as seamless as possible, to change perceptions and initiate industry-wide change.
To avoid common onboarding mistakes that could hinder customer satisfaction and retention SPs should consider the benefits of a well-designed telecom self-care app. An app allows SPs to interact with their customers directly from their smartphones. It also offers a range of services through one channel — including the entire onboarding process.
Our digital-first eSIM platform – eSIM as a Service – harnesses the benefits of both eSIM and eKYC. It's designed to empower telcos to digitalise their onboarding process quickly, simply, and correctly.
Find out more about eSIM as a Service OR talk directly to our sales team to book a demo.