Digitalisation and digital transformation are sweeping across all industries, not just telecom. Big tech companies have set customer experience (CX) standards, such as Apple and Spotify. Now, competition is fiercer than ever, thanks to Over-The-Top (OTT) service providers and digital-native telcos.
Thanks to evolving customer needs and higher CX standards, you'd assume the telecommunications industry is fully embracing the data-driven, digital era. The truth is, however, for many telcos, there's still a long way to go before they offer a completely digitalised CX.
In this article, we'll focus on 3 ways that can aid digitalisation in telecom and help any service provider (SP) become more agile, innovative and fresh.
What is customer experience in telecom?
Customer experience is the new differentiation in the telecoms industry. Competing on price, coverage or speed is no longer the priority. SPs need to shift their mindset and become more experience-driven companies. That will allow them to stay relevant to their customers and thus help fight one of the most pressing industry issues – customer churn.
What do customers want from their SPs? The 21st-century digital customer is after an experience that's on par with other brands they interact with, be it Instagram or Spotify. It is, therefore, time for SPs to push digital innovation and offer experiences that are more engaging, personalised, and satisfactory. And to start taking advantage of the benefits of good CX.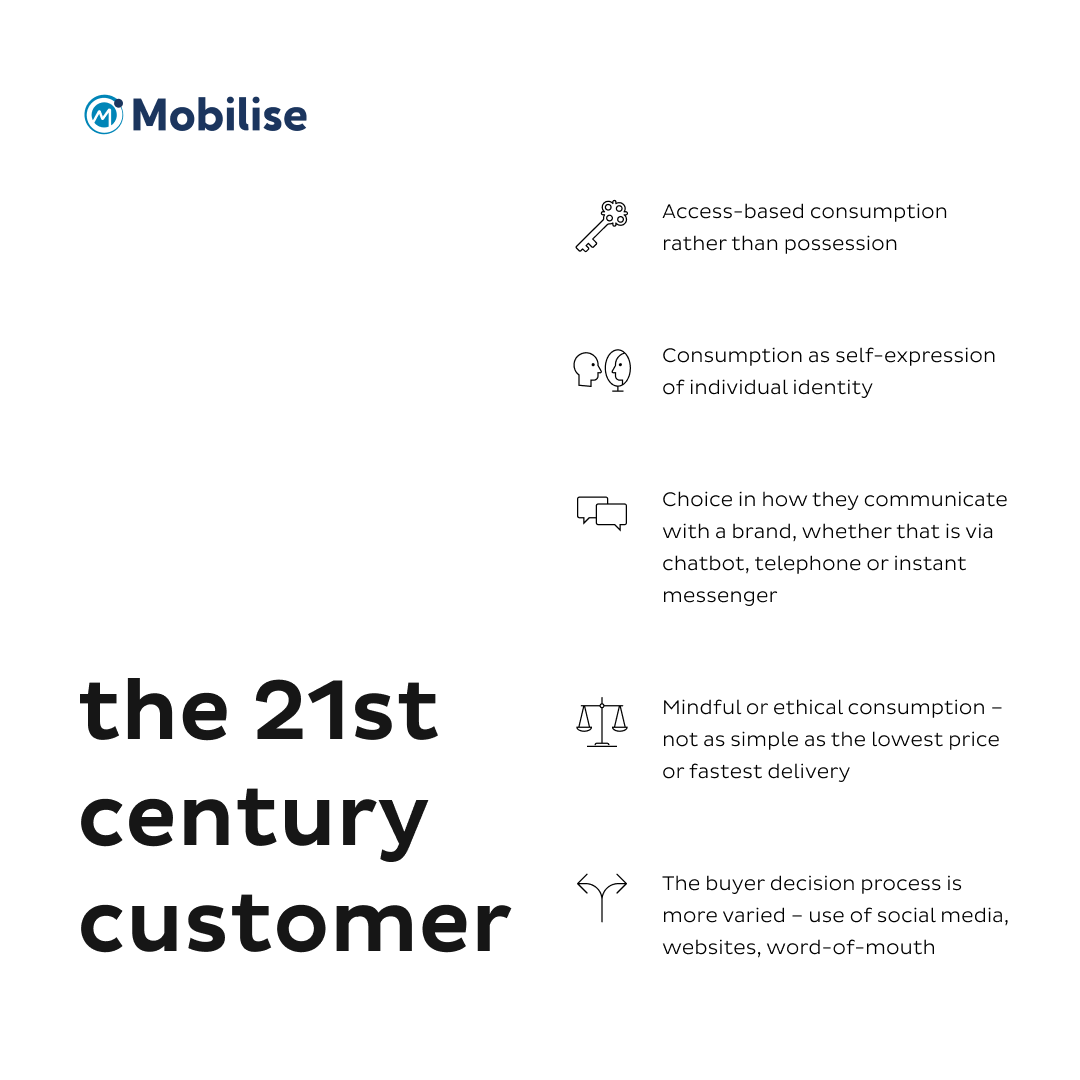 Digitalisation in telecom – how can SPs achieve it?
SPs must change their mindset to become a fully digital and customer experience-driven business. Steve Jobs once said, "You've got to start with the customer experience and work back toward the technology, not the other way round."
Digitalisation in telecom isn't simply about bolting on a chatbot to the customer service area of your website, nor is it to downplay the crucial role human operators play in service delivery. It's about making a vital switch—with digital interactions as the first line of customer support, enriched by human expertise as required.
Then, what exactly do we need to do to become truly digital, you'll ask? Here are the three top areas to look at.
Start with a good first impression
For many companies, onboarding is their first meaningful interaction with a consumer. Unfortunately, it's been one of the most challenging processes for an SP to digitalise. However, by simplifying difficult processes and catering to customer needs through creating digital-first experiences, digital onboarding can lead to higher customer satisfaction.
A typical journey requires completing SIM activation and identity verification in person. It is more likely to create a clunky, confusing, and complicated experience for consumers, which could hinder customer satisfaction and retention.
Plenty of SPs around the world undertook the challenge of digitalization of customer onboarding with eSIMs. Unfortunately, we observe that in many cases they handle it in the wrong way. It results in a customer experience that undermines eSIM instead of enhancing it.
Mobilise
Your company should consider the advantages of a well-designed, completely digital onboarding journey to prevent these common onboarding mistakes that could hinder customer satisfaction. Our white-label eSIM app helps with that by:
Encapsulating the entire customer onboarding, including account creation, plan selection and purchase, eSIM download and activation and identity verification, in one app
Providing a fully remote experience. Your customers don't need to leave their house to complete the onboarding process. That also means lower costs for your business.
Presenting the customers with the experience they expect. Our experience is designed to meet the standards set by global CX leaders and be as frictionless and straightforward as possible.
This approach simplifies and streamlines the onboarding process and produces a simple and intuitive customer experience. Opting for this solution reduces the onboarding time from a couple of working days to only a few minutes.
"Experience-led companies have 1.6 times higher customer satisfaction rates. And loyal customers are 5 times more likely to become a repeat customer and 4 times more likely to refer the brand to family and friends"
-Forbes
Personalise the experience
Companies have access to substantial amounts of data and information that would otherwise be exceedingly difficult to obtain by involving customers. They can use it to improve their products, which can help to improve further the experiences they provide.
According to Forbes, almost half of consumers are willing to provide their personal information for highly personalised experiences. However, they would be less forgiving of poorly designed personalised experiences. On top of this, 49% of buyers have made impulse purchases following a more personalised experience.
However, SPs' data is often trapped in silos, which makes it difficult to see a full view of customer behaviour that allows for personalisation. To deliver a scalable personalisation service, telcos need to invest in a solution that enables easy creation and management of customer experiences. Alongside that, provide the performance required to deliver hyper-personalisation, in real-time and at scale.
Personalisation can be as simple as addressing someone by their first name. Although, for SPs that want to go above and beyond and stand out against their competitors, they should look at hyper-personalisation.
This involves using data, artificial intelligence (AI), machine learning (ML) and predictive analytics to understand individual customer behaviours to make interactions more relevant to the individual. Real-time product and service recommendations based on user network behaviour present SPs with additional revenue opportunities and a means to engage with customers in a more relevant and personalised way, driving increased loyalty and reduced churn.
Providing immersive experience to decrease churn
Immersion is key. In an increasingly digital age, providing an immersive experience can aid in reducing churn, and keep customers coming back for more.
Loyal and involved customers are more likely to buy 90% more frequently than a customer who doesn't feel involved with your company. On top of this, loyal customers tend to buy from the same brand and spend more than 60% on a single transaction. This guarantees a unit profitability of 23% higher than the average customer.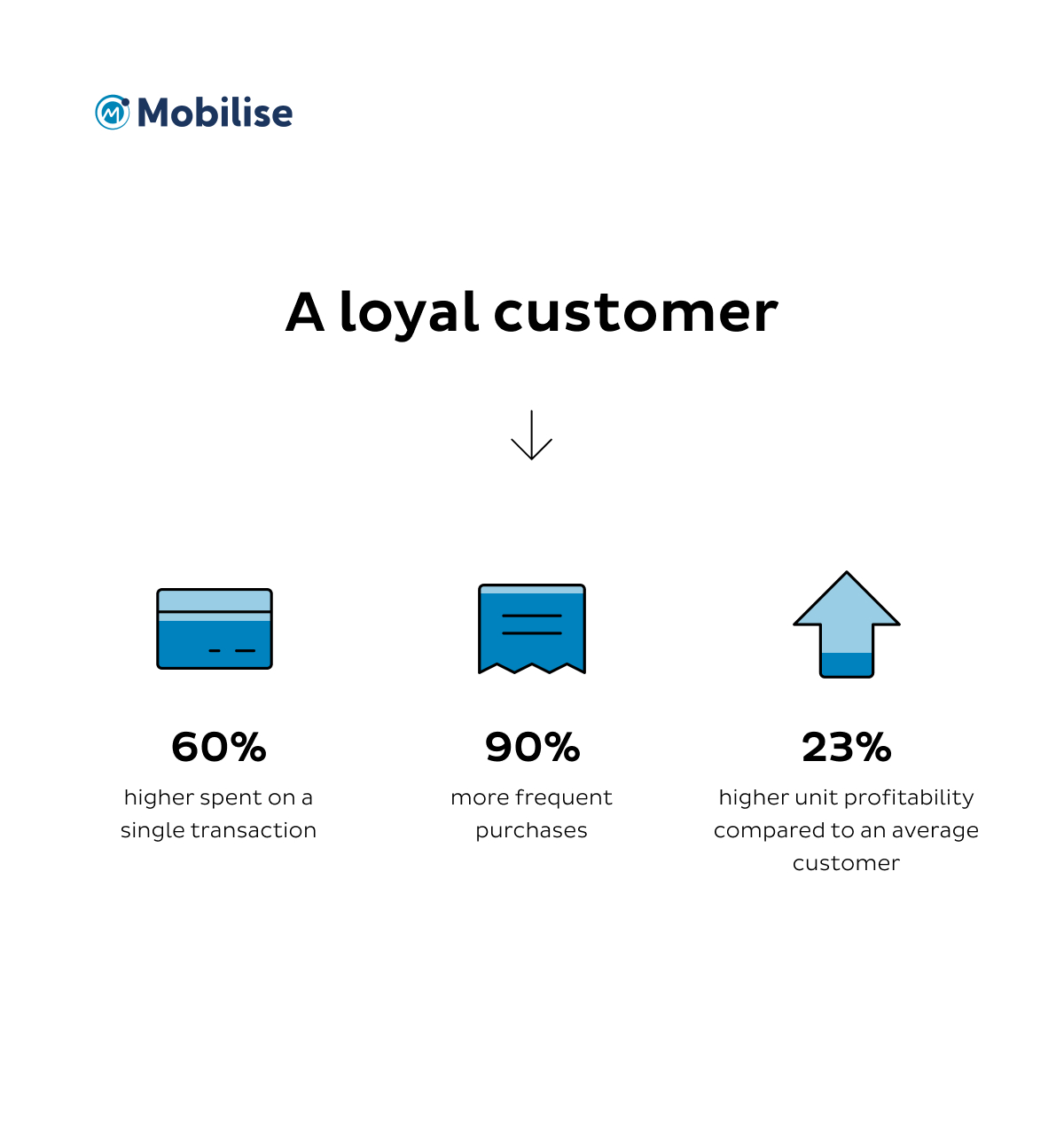 Delivering what the customer wants when they want it, and in a way that suits them best, is how CX is usually defined. A positive consumer experience for an SP is the outcome of best practices incorporated into almost every aspect of the service.
One way to tap into immersive opportunities is to invest in 5G connectivity. According to Ericsson, 5G will usher in new use cases and business models that will revolutionise businesses and the economy by unlocking untapped value for all participants in the ecosystem.
Conclusion
Customer expectations are not what they were a few years ago. Digital consumers expect digital services, and SPs need to make the leap.
Digitalisation in telecom is crucial. Especially when SPs try to match or surpass the standards set by OTT SPs and big tech companies. These three top tips will aid SPs on their journey to digitalisation in telecom and become more agile and innovative in the digital age.