Digital transformation has been reshaping entire industries by shifting companies from the traditional physical world to thriving in the digital age. Some industries deal with that transformation better than the others. Telecommunications sector is, sadly, one of those that are the most behind. Even though it is one of the most digitally advanced industries, many companies, from established players to the most recent entrants, are struggling to embrace automation and digitisation.
Here at Mobilise, we are big proponents of digital-first, and we always highlight the importance of adapting a digital-first approach. In our efforts to show telcos why becoming digital is crucial and what the benefits of such transformation are, we would like to introduce a new content series. We will review, describe and evaluate digital value propositions of various digital telco brands from around the world. Based on the outcomes, we'll provide each brand with personalised recommendations.
We will use the Proposition Wheel consisting of 8 elements to provide a 360-degree view of a provider's digital value proposition.
Our first subject will be Circles.Life, a Singaporean MVNO.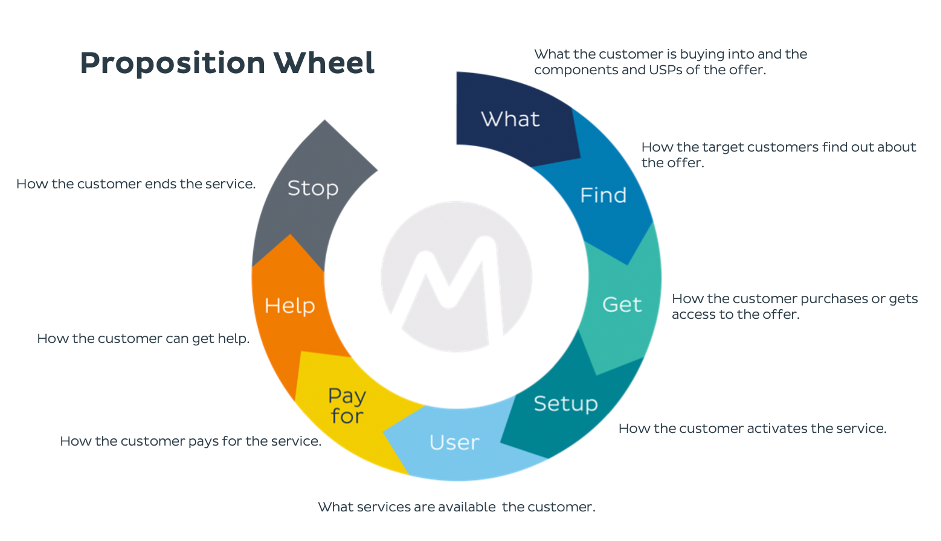 Download our article and see for yourself.