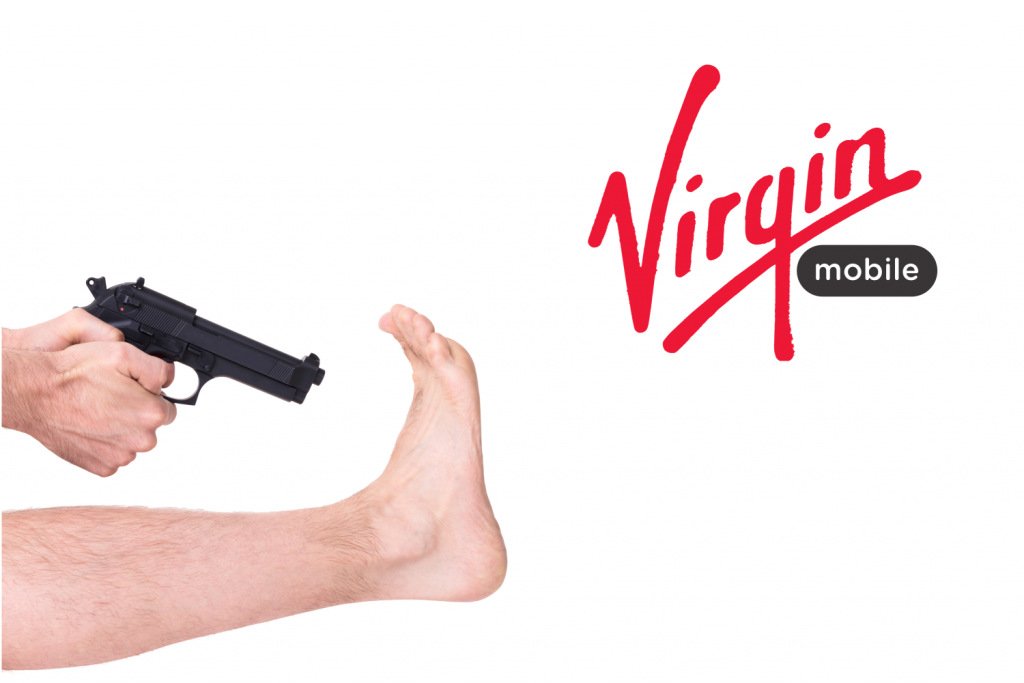 Are Virgin Mobile shooting themselves in the foot by shaking up their prepaid pricing strategy?
The new prepaid pricing change from Virgin Mobile seems bonkers at first look – at the very least counter-intuitive, as it will likely result in a large chunk of customer disconnects. Customers of Virgin Mobile Prepaid will, from November, be charged £2 for the first 200 mins, SMS or Mb's of usage per day. Meaning it'll cost £2, for any usage type, regardless of whether you use 1 min or 200. Some customers are yelling blue murder about potentially being charged £6 in a single day if they were to make a 1 minute voice call, send 1 SMS and consume 1 MB of data.
With the ongoing trend towards data being the delivery medium for everything, including voice and messaging via OTT services, no doubt VM are seeing the majority of customer activity over data. That being the case, this pricing change may not affect the monthly costs for the majority of its prepaid base because it's more likely than not that most customers, when they access data on any given day, will consume more than 200Mbs. And conversely they may only be using traditional voice and SMS very infrequently, therefore, the effects may be negligible for most. For sure, it'll improve profitability for customers who remain but how much revenue and margin will potentially be lost from those casual users who churn versus the improved profitability for those who remain? Layered on top of this should be CLV, how much value are those casual users providing over their lifetime?
It costs a lot more to acquire a customer than to serve one, particularly low usage customers. Subscriber Acquisition Costs (SAC) for direct and online can be north of £15 when you factor in marketing, SIM and packaging, payment processing, logistics costs etc. SAC can be much higher for postpaid, particularly if sold via an indirect channel such as Carphone Warehouse, where commissions need to be paid. Retention is the key focus for most service providers in today's markets for just these reasons.
The immediate problem for Virgin Mobile may well be one of customer perception. On the face of it, these changes seem quite punitive for users in general, so without good customer communications as to the impacts or benefits of the change, some high value customers may also churn.
A very interesting strategy, and to me, it seems a defensive move against the ongoing trend of OTT substitution. It'll be good to see how it plays out in the market over the coming months and in particular whether other players follow suit.
To be continued…!
Meanwhile, let's all pause for a minutes' silence to bid farewell to Australia's Rugby World Cup dreams, which suffered a brutal death over the weekend at the hands of England. ????‍♂️?‍♂️. Only 4 more years to wait…. ?
By Hamish White
Hamish White is the Founder and CEO of Mobilise and is an international Mobile telecommunications expert with 20 years' experience covering 4 continents, with a speciality in managing greenfield or transformation projects.